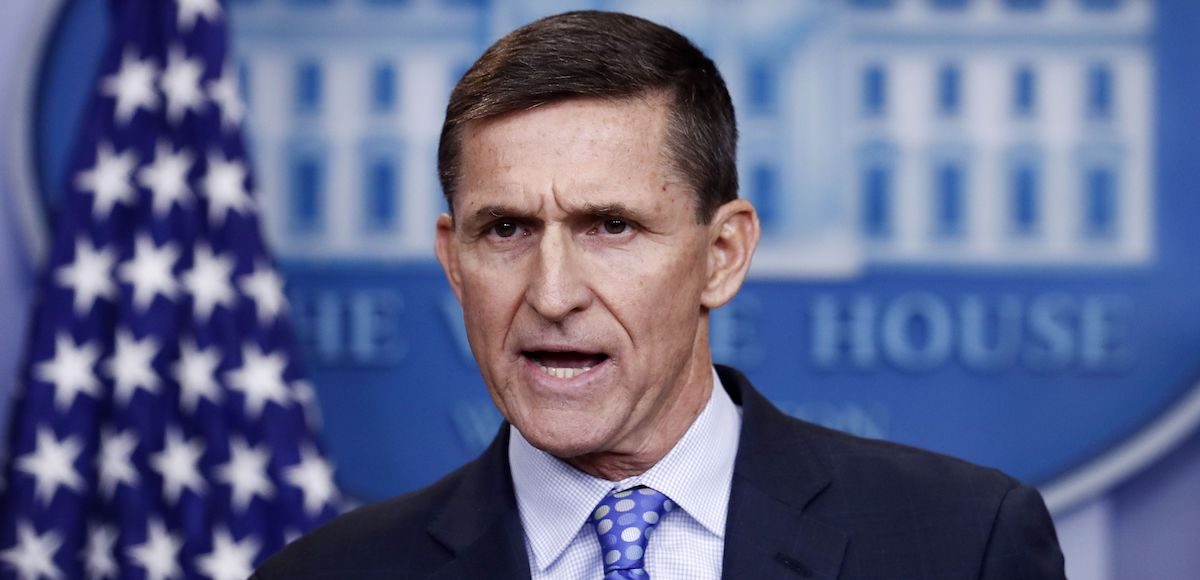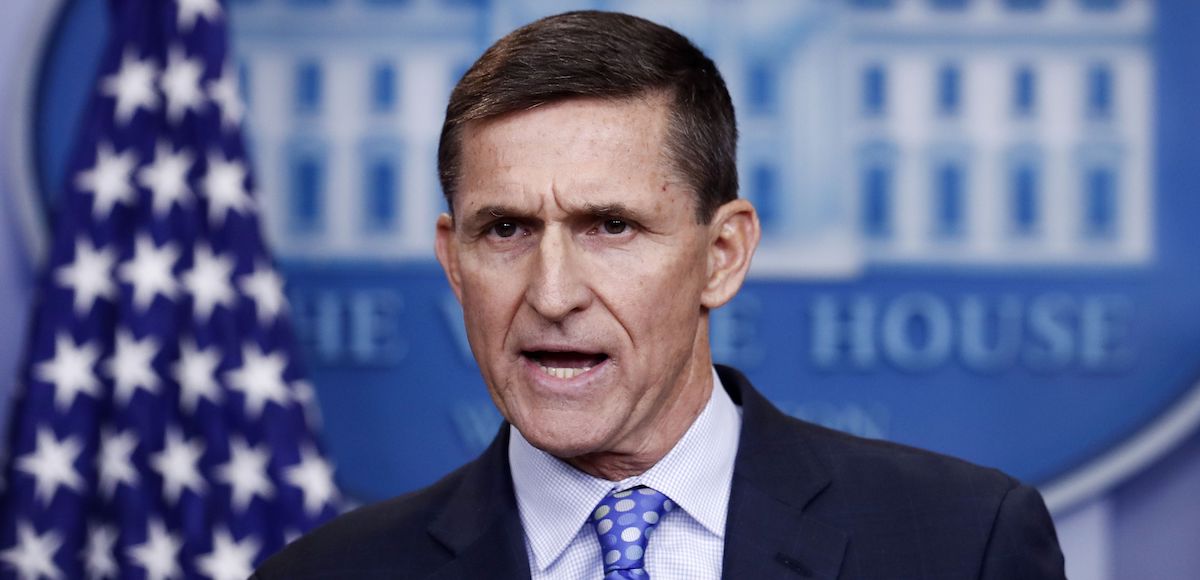 Before Robert Mueller was appointed Special Counsel, the Federal Bureau of Investigation (FBI) was focused on Michael Flynn, not President Donald Trump. Investigators were digging into the relationship between Lt. Gen. Flynn and a Turkish businessman to determine whether it played any role in his decision-making during the brief time he served as President Trump's national security advisor.
Lt. Gen. Flynn was fired by the President after it was revealed he misled Vice President Mike Pence about conservations he had with the Russian ambassador. He was cleared by the FBI of any wrongdoing as it relates to the content of the conversation, but the investigation turned to his firm, Flynn Intel Group.
The firm received $530,000 from Inovo late last year to investigate Fethullah Gulen, the Turkish cleric with ties to Hillary Clinton currently residing in the United State. Turkish authorities claim he was behind the orchestration of a failed attempted coup against the government last year.
A grand jury subpoena issued by the U.S. Attorney's Office for the Eastern District of Virginia to Ekim Alptekin, a business associate of Lt. Gen. Flynn, shows that federal prosecutors are focusing on whether payments Lt. Gen. Flynn received influenced his decisions during the transition and his brief time as national security adviser.
He didn't disclose the relationship in full until weeks after his resignation from the White House, and potentially wasn't forthcoming with the FBI on the matter. Mr. Alptekin has claimed he hired Flynn's firm to improve relations between the U.S. and Turkey, but he arranged the Sept. 19 meeting in New York between Mr. Flynn and Turkey's minister of foreign affairs and minister of energy.
It was during that meeting that former Central Intelligence Agency Director James Woolsey claimed Mr. Flynn discussed removing Mr. Gulen from the U.S. and taking him to Turkey. His spokesman at the time refuted Mr. Woolsey's account and said at no time did he discuss any illegal actions, including what would have been an illegal physical removal.
People's Pundit Daily has repeatedly reported that the media has conflated the Bureau's probe into Lt. Gen. Flynn with unsubstantiated allegations of "collusion" between President Trump and Russian officials.
Sen. Dianne Feinstein, D-Calif., the Ranking Member on the Senate Judiciary Committee, repeated again Thursday that she has not only seen no evidence of collusion but also nothing to support even raising the allegation.
When asked, again, if she had seen evidence Trump campaign officials worked with Russian officials to influence the election, the California Democratic senator threw cold water on the oft-made accusations.
"Well, not evidence that establishes collusion," said Sen. Feinstein, who was briefed by former FBI director James Comey. "There are all kinds of rumors around. There are newspaper stories. But that's not evidence of collusion."
Her colleague, Sen. Chuck Grassley, R-Ia., called on the FBI to end the "wild speculation" surrounding President Trump and "unsubstantiated" claims he was under criminal investigation.
"Shortly after Director Comey briefed us, I tweeted that he should be transparent," Sen. Grassley said in prepared remarks at an executive business meeting. "I said he should tell the public what he told Senator Feinstein and me about whether the FBI is or is not investigating the President."
Sen. Feinstein, in a very diplomatic comment, supported that call and confirmed that she "could not disagree" with anything the chairman said.
That said, the history of special counsel and prosecutor appointments clearly shows investigations can take on a life of their own.
Ken Starr began his investigation looking into a dubious deal the Clintons conducted in Arkansas known as Whitewater, but ended focusing on Bill Clinton's perjury over his affair with Monica Lewinsky. Patrick Fitzgerald originally was tasked with the investigation of the leak of the covert identity of Central Intelligence Agency officer Valerie Plame Wilson. Instead, the probe ended with the indictment of I. Lewis "Scooter" Libby for lying to the FBI.
With respect to the direction of the investigation Mr. Mueller will now lead, Democrats could end up being sorry that they ever wished for the appointment. Deputy Rosenstein gave Mr. Mueller broad authorities to investigate "any other matters within the scope of" the special counsel statute, including the illegal leaks that Mr. Comey had no interest in investigating.
Susan Rice, the former national security adviser for Barack Obama, was behind dozens of requests to "unmask" the names of President Trump's transition officials caught up in surveillance, to include Lt. Gen. Flynn. The intelligence reports in which members of the Trump transition were unmasked by Rice involve personal details unrelated to national security, PPD confirmed and reported in early March.
"This is information about their everyday lives," Rep. Peter King, R-N.Y., said. "Sort of like in a divorce case where lawyers are hired, investigators are hired just to find out what the other person is doing from morning until night and then you try to piece it together later on."
Rice had declined to participate in a Senate hearing on all things Russia after Sen. Lindsey Graham, R-S.C., had requested her to appear before his subcommittee. But she cannot as easily control the direction of Mr. Mueller's investigation.
Former Obama officials also point to Lt. Gen. Flynn's opposition to the administration's plan to arm Kurdish fighters in Syria, known as the YPG. But he wasn't alone. Rice, Chairman of the Joint Chiefs of Staff Gen. Joe Dunford and U.N. Ambassador Samantha Power, were also opposed at the time. Turkey, a member of the North Atlantic Treaty Organization (NATO), would've seen the move as the U.S. providing aide to an enemy.
After months of indecision, they, the Obama administration, eventually made the choice to give the YPG small arms and ammunition, as well as nonlethal weapons, such as medical gear and light trucks. Lt. Gen. Flynn remained opposed to doing so.