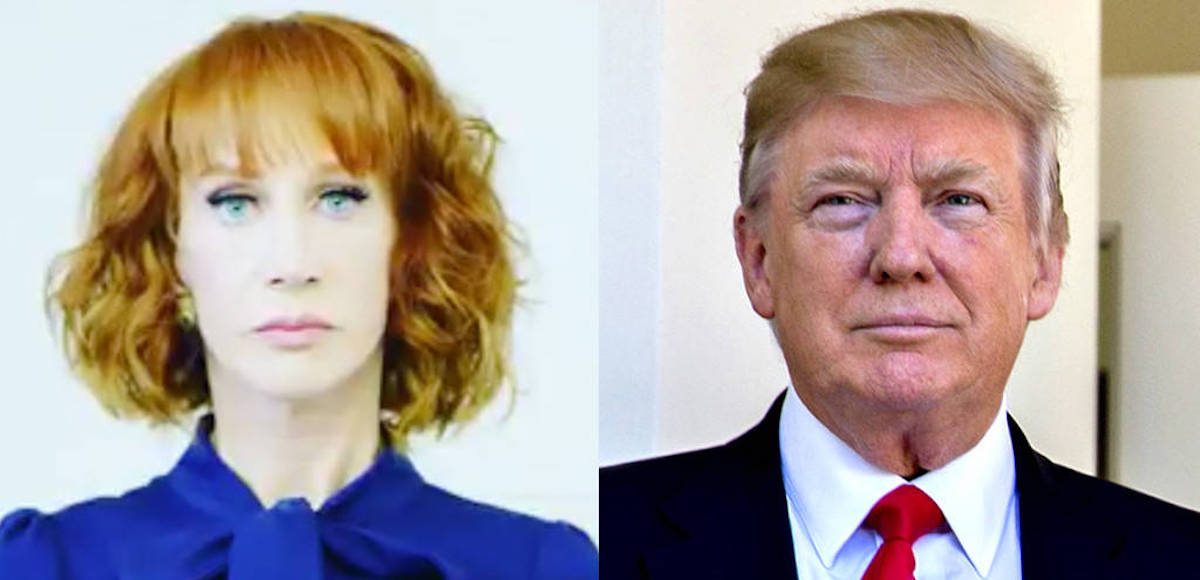 President Donald J. Trump said "Kathy Griffin should be ashamed of herself" for a photo depicting her in an ISIS-like pose holding up his severed head. The President said on Twitter that the picture depicting their father's bloody and beheaded bothered his children, "especially my 11 year old son, Barron."
(UPDATE: CNN has terminated their agreement with Kathy Griffin after nearly 24 hours of harsh backlash.)
Kathy Griffin should be ashamed of herself. My children, especially my 11 year old son, Barron, are having a hard time with this. Sick!

— Donald J. Trump (@realDonaldTrump) May 31, 2017
Griffin, a comedian and CNN New Year's host, set off a firestorm with the photos and offered an equally criticized apology. She appeared in a hastily thrown together video sounding arrogant and aggravated, claiming she "crossed the line" but that she was a comic.
"I crossed the line. I move the line."
I am sorry. I went too far. I was wrong. pic.twitter.com/LBKvqf9xFB

— Kathy Griffin (@kathygriffin) May 30, 2017
She also deleted several tweets showing the photo. But they were taken by a well-known photographer named Tyler Shields. In a behind-the-scenes video deleted from YouTube "by the user," Griffin says she and Shields "are not afraid to do images that make noise."
Meanwhile, Sen. Al Franken, D-Minn., was scheduled to appear at the Beverly Hills theater on July 7 as part of his book tour and Griffin was slated to appear at the event. Jennifer Carnahan, the head of the Minnesota Republican Party, called on Sen. Franken to cancel the appearance with Griffin. In a statement, his office denounced the photo but did not address the joint appearance.
"Sen. Franken thinks Kathy Griffin is a talented comedian and respects her right to free speech, but believes this image was inappropriate and not the kind of thing that should be part of our national discourse."