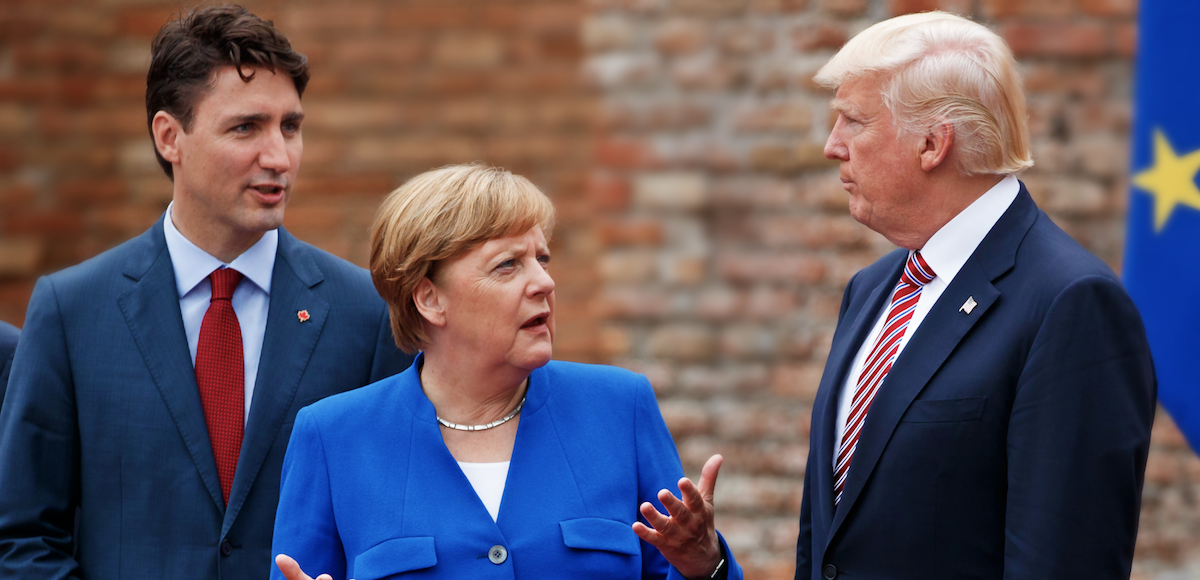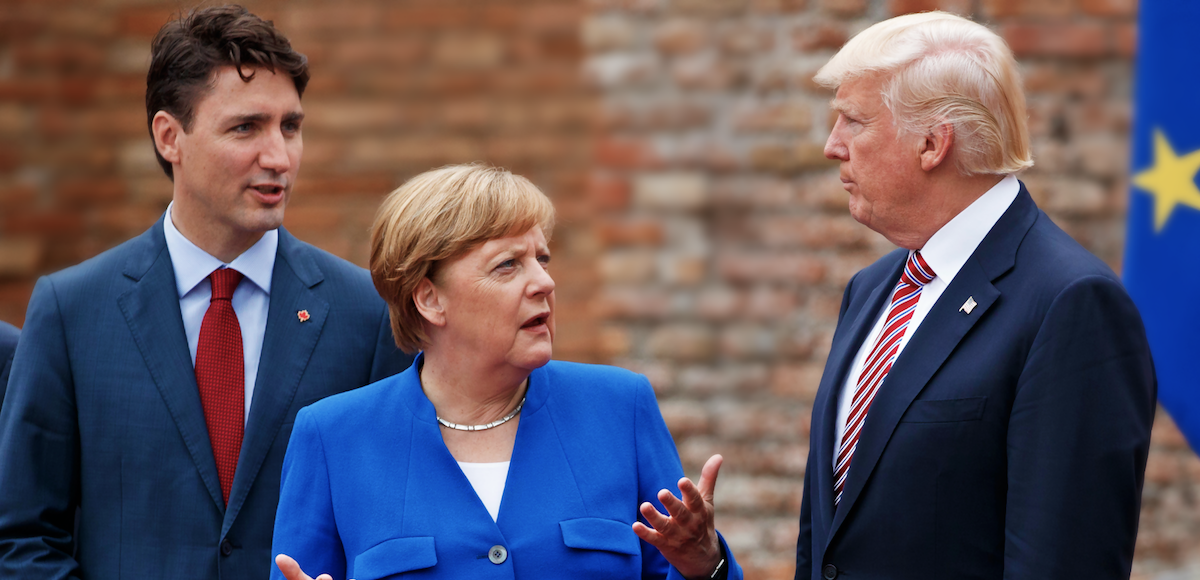 President Donald J. Trump is reportedly expected to announce the U.S. will pull out of the global climate change deal known as the Paris Climate Agreement. Though senior White House officials cautioned that no final decision had yet been made, two sources told Fox News that President Trump will withdraw from the Paris Agreement.
"I will be announcing my decision on the Paris Accord over the next few days. MAKE AMERICA GREAT AGAIN!" President Trump tweeted Wednesday morning.
While Fox News is reporting a pull out altogether, sources tell People's Pundit Daily (PPD) that President Trump may seek better terms in a new deal.
In what was a clear shot at President Trump, the official Twitter account for the United Nations (UN) tweeted the claims "Climate change is undeniable" and "Climate action is unstoppable."
Climate change is undeniable

Climate action is unstoppable

Climate solutions provide opportunities that are unmatchable.
–@antonioguterres https://t.co/a8O14NCLUc

— United Nations (@UN) May 31, 2017
Worth noting, in February, a high-level whistleblower at the National Oceanic and Atmospheric Administration (NOAA) came forward to reveal they used a flawed global warming study to influence the decision-making by world leaders at the Paris Climate Change Conference. Dr John Bates, a top NOAA scientist with an impeccable reputation, gave The Daily Mail "irrefutable evidence" that NOAA–the world's leading source of climate change data–intentionally rushed to publish a landmark paper that exaggerated global warming.
It was based on misleading, "unverified" data.
The timing of the released report was also intended to bring about the historic Paris Agreement on climate change.
Dr Bates, one of two Principal Scientists at the National Centers for Environmental Information (NCEI), accused the lead author of the paper of "insisting on decisions and scientific choices that maximized warming and minimized documentation."
According to the Mail report, Thomas Karl, who was until last year director of the NOAA section that produces climate data, engaged "in an effort to discredit the notion of a global warming pause, rushed so that he could time publication to influence national and international deliberations on climate policy."
Big media basically ignored the revelations, and they aren't the first of their kind. In fact, NOAA isn't the only agency to have been caught with oft-cited climate data that was systematically "adjusted" or "revised" to show global warming trends.
The U.S. government's Global Historical Climate Network (GHCN), whose data were amplified by The Goddard Institute for Space Studies (Giss) and the National Climate Data Center (NCDC), made suspicious one-way "adjustments" to originally recorded temperatures taken by the GHCN.
In 2012, it was revealed that the average state temperature records used in current trend analysis from the NCDC, which is operated by NOAA, do not reflect the actual published paper records from the historical written record. Temperatures published in Monthly Weather Reviews and Climatological Data Summaries from 1920s & 1930s have been "revised."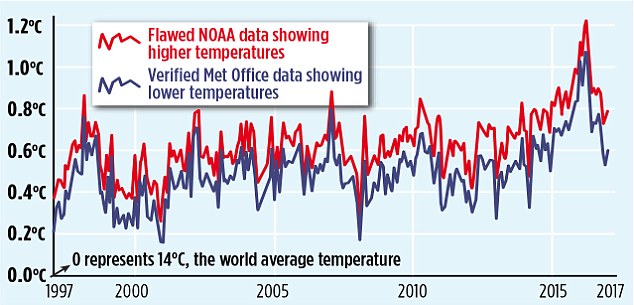 In 2015, Dr. H. Sterling Burnett of the Heartland Institute says that Switzerland has joined Australia, Paraguay, and the United States in "adjusting" their weather data in an effort to demonstrate a global warming impact.
"Switzerland joins a growing list of countries whose temperature measurements have been adjusted to show greater warming than actually measured by its temperature instruments," Dr. Burnett wrote. "In previous editions of Climate Change Weekly, I reported weather bureaus in Australia and Paraguay were caught adjusting datasets from their temperature gauges. After the adjustment, the temperatures reported were consistently higher than those actually recorded."
During the third leg of his first trip overseas last week, European leaders pressed President Trump to break his campaign promise and keep the U.S. in the Paris Agreement. The deal, which was agreed upon by the Obama Administration and almost 200 other countries in 2015, would force the U.S. to reduce fossil fuel emissions by nearly 30% by 2025.