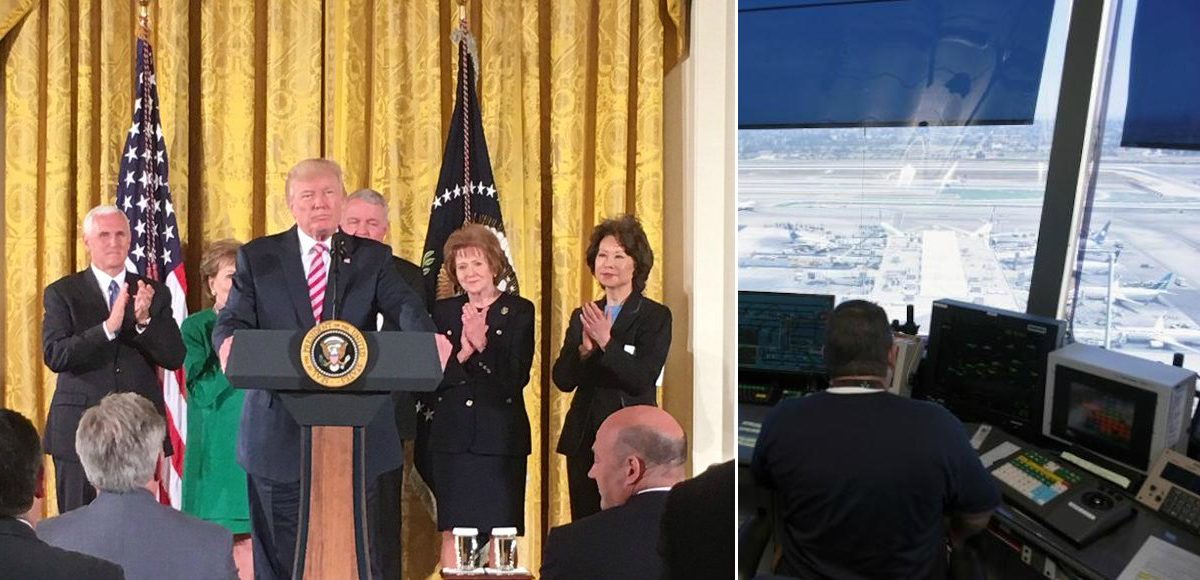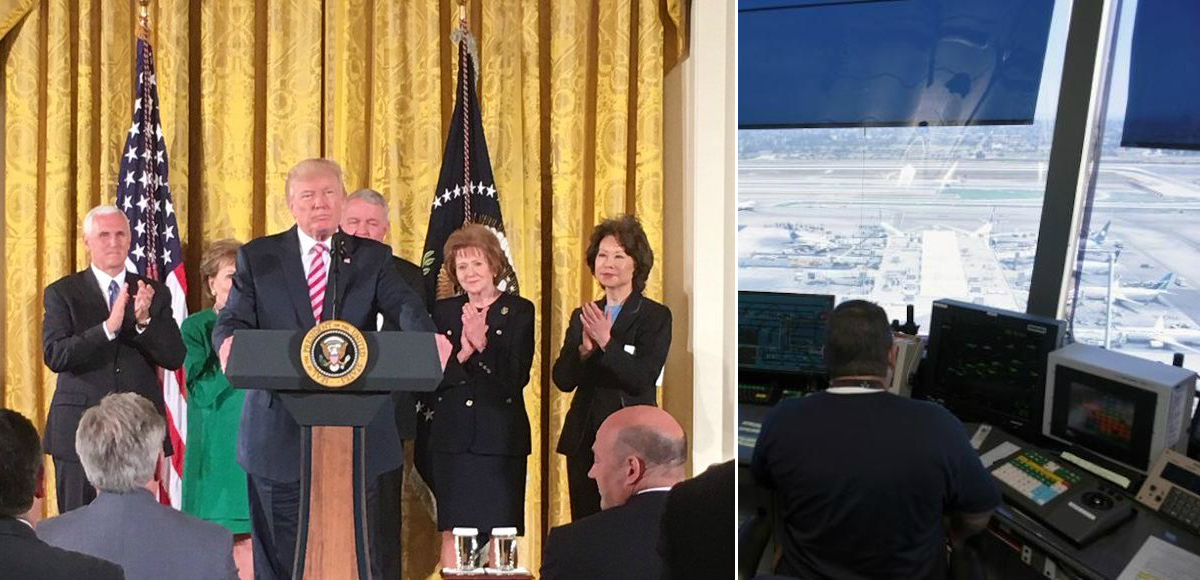 President Donald Trump announced a plan to make major reforms to modernize America's infrastructure, including to privatize air traffic control. Flanked by Transportation Secretary Elaine Chao, the President spoke a future "where 20% of the ticket price doesn't go to the government."
"For too many years our air traffic control has tolerated unacceptable delays at the airport and the slowing of commerce and travel that has cost us billions of dollars in lost hours," he said. "Today, we will take our infrastructure into the future. Our plan will get you where you need to go more quickly, more reliably and more affordably. We will launch this infrastructure revolution by announcing the modernization of air traffic control."
The plan to modernize will consist of shifting funds for national infrastructure to states, cities and corporations, who will more efficiently shoulder most of the cost of rebuilding roads, bridges, railways and waterways. It marks a significant departure from how the government has previously tackled infrastructure programs in the past.
Historically, the government played a major role and devoted substantial resources to paying the cost of large-scale projects. They have been plagued by labor and cost inefficiencies.
"This new entity will not need taxpayer money," President Trump said, adding that it's non-profit and self-funding. "Dozens of countries have already made significant changes with results, and we're going to top them."
The nonprofit corporation would use digital satellite-based tracking systems, rather the the land-based radar used now to guide flights in the United States. The President scoffed at the disparity between the current system and modern technology.
"At a time when every passenger has GPS technology in our pockets, our air traffic control still relies on radio-based systems they don't even make anymore," he said. "We live in a modern age yet our a traffic control system is stuck in the past."
Economists estimate that outdated air traffic control infrastructure cost the U.S. economy 25 billion a year in economic output, which was cited in the announcement. Other estimates vary. Certain elements to the proposal will require approval by Congress. President Trump intends to send the air-traffic control proposal to Congress on Monday for overhauling the nation's air-traffic control system.
"Our nation will move faster, soar higher and fly proudly."
The President's proposal will be the subject of a major speech in the Midwest on Wednesday.