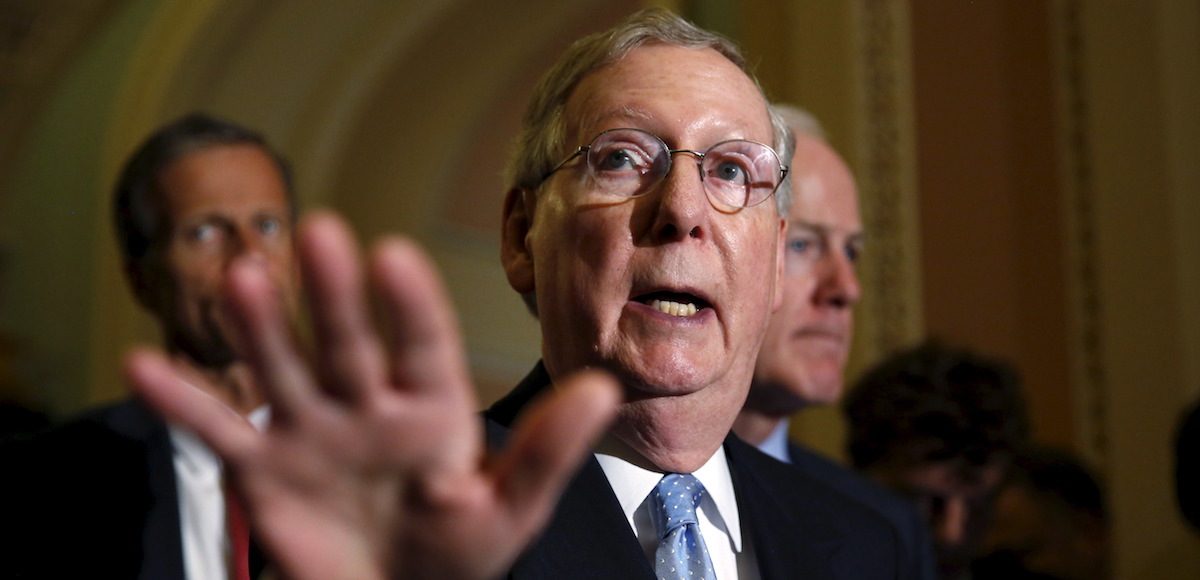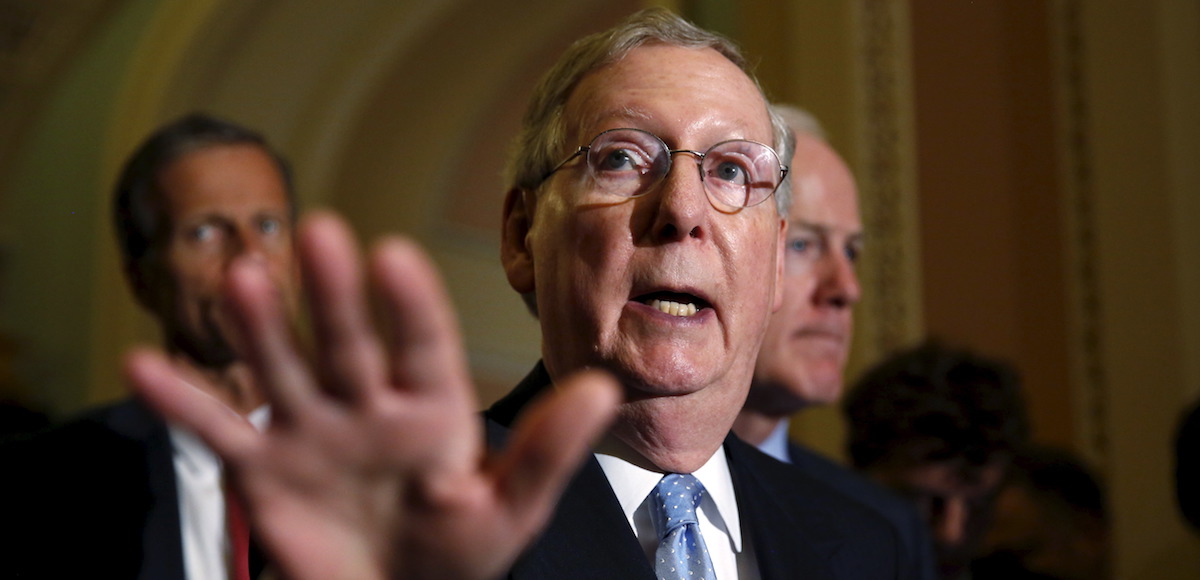 Senate Republicans are weighing the option to combine health care reform and tax cuts into one bill, congressional sources told People's Pundit Daily. The plan is an effort by a slow-to-act Congress to expedite the passage of President Donald Trump's legislative agenda.
President Trump hosted congressional leaders at the White House last Tuesday to discuss that agenda for the remainder of the year. The President put an emphasis on his desire to sign tax reform before the end of the year, and to repeal ObamaCare.
Congressional Republicans also spoke about the plan to repeal Dodd-Frank. On Thursday, the GOP-controlled House voted 233-186 in favor of the Financial Choice Act, sending the bill to the Senate for the upper chamber to tackle.
The House passed the American Health Care Act (AHCA) on May 4 after weeks of negotiations and direct presidential involvement. Then, Majority Leader Mitch McConnell, R-Kty., established working committees to basically start all over.
Meanwhile, individual insurance markets in Virginia, West Virginia, Iowa, Nebraska and other states have either collapsed or on the verge of collapsing under the weight of insolvency created by ObamaCare, the Affordable Care Act (ACA).
Sources tell People's Pundit Daily that lawmakers involved in the talks last week were infinitely more optimistic about getting both done this year, including health care by the end of the summer. However, the plan to combine the AHCA with tax reform is just one, though it is getting serious attention.
White House legislative affairs director Marc Short told reporters before the meeting that the administration was already working to pitch the idea of a single tax reform package with GOP House and Senate leaders, which lawmakers would take up after Labor Day.
Mr. Short added that the White House is pushing Speaker Paul Ryan, R-Wis, and Leader McConnell to repeal and replace ObamaCare by the end of July, which would provide a big buffer on deficit spending to offset static scoring methods used by the Congressional Budget Office (CBO) to derive cost.