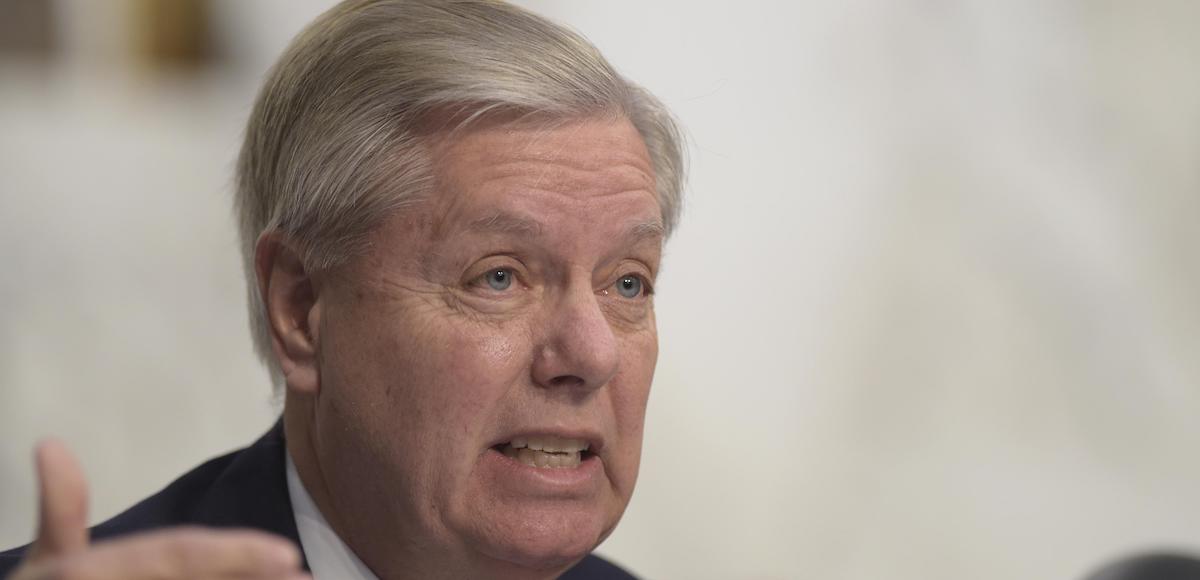 Sen. Lindsey Graham, R-S.C., said on Sunday former Attorney General Loretta Lynch should testify before the Senate over possible obstruction. Fired former FBI Director James Comey testified before the Senate Intelligence Committee that Lynch directed him to call the Hillary Clinton email probe a "matter," not an investigation, which he alleged made him "queasy."
"I want to hear from Loretta Lynch," Sen. Graham said in response on Sunday. When asked Sunday on CBS News' "Face the Nation" whether he now wants Lynch to appear before the judiciary committee on which he sits, Sen. Graham said: "Absolutely."
Comey said this led him to end-run the Justice Department on the case, as well as a secret meeting on a tarmac at Phoenix Sky Harbor International Airport between Bill Clinton and then-Attorney General Lynch.
"It gave me the impression the attorney general was willing to align the way we talk with a political campaign," Mr. Comey said. "That gave me a very queazy feeling."
The testimony confirms a critical piece of information in an exclusive inside look at the Clinton email probe reported by People's Pundit Daily on On May 11. However, it isn't the only reason Mr. Comey decided to end the case his agents were still working on.
Sen. Dianne Feinstein, D-Calif., the Ranking Member of the Senate Judiciary Committee, said Sunday on CNN's "State of the Union" that she would have had a "queasy feeling, too." She agreed lawmakers need to "take a look" at it.
Rep. Peter King, R-N.Y., a notable member of the House Intelligence Committee, also said on Sunday he wants to see whether Comey kept any notes regarding conversations with Lynch. The committee has already asked Mr. Comey whether he kept notes on Lynch, which he claims not to have done for Barack Obama. Only President Donald Trump.
"I want to see if he had any memos on Loretta Lynch," King said on Fox News' "Sunday Morning Futures with Maria Bartiromo."
Meanwhile, Senate Minority Leader Chuck Schumer, D-N.Y., who called for President Trump to testify on his meetings with Comey, said he hasn't heard Lynch's side of the story and cannot say "whether it rises to the level that she should come and testify."
"All I'm saying with Loretta Lynch is before anyone jumps to any conclusions, we ought to hear what she has to say," he said on "Face the Nation." "And let her state something privately and see if it makes much of a difference. I don't know that it will."