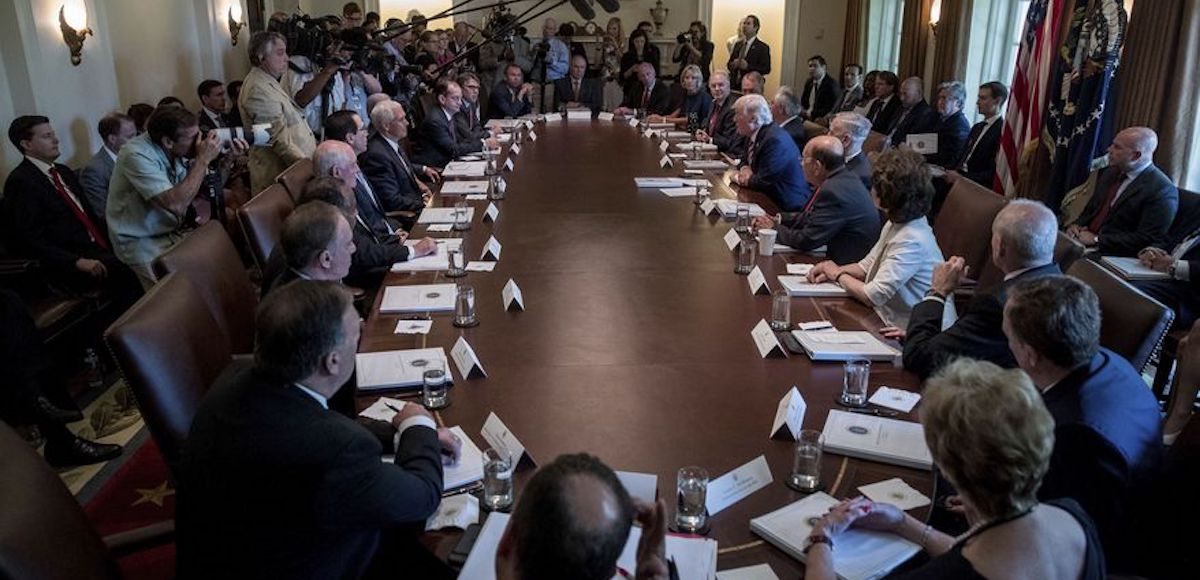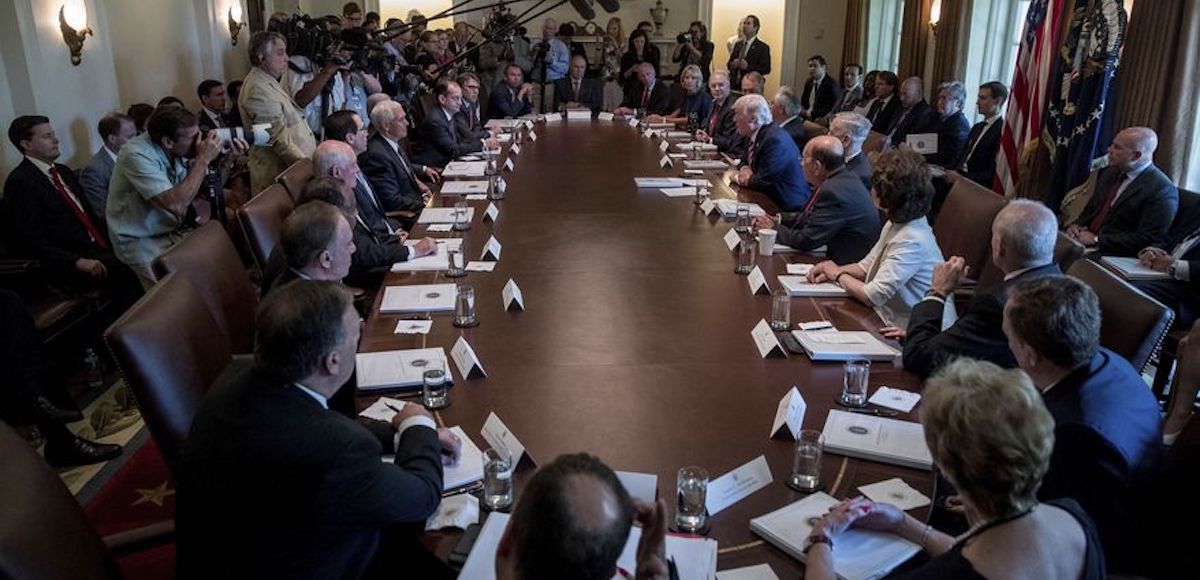 President Donald J. Trump held his first full Cabinet meeting nearly two months after Barack Obama did, vowing to "return power to the people." The President asked each secretary and agency head to briefly talk about what they are working on and what they've achieved thus far.
Senate Democrats, led by Minority Leader Chuck Schumer, D-N.Y., sought to block or delay nearly all of the President's choices for each agency position. For reference, his predecessor, Mr. Obama, held his first full Cabinet meeting on April 20, 2009.
While Republicans had strong objections to several of the individuals Mr. Obama chose, they kept with long-standing Senate tradition. Not Democrats.
"We now have our Cabinet finally approved," President Trump said at the White House, finally surrounded by his full team . "We're here to change Washington, return power to the people, and we're here to give people a great shot at a great, great job."
He hosted Republican congressional leaders of a slow-to-act Congress last week to expedite the passage of his legislative agenda for the remainder of the year. Last week, he also introduced his plan to modernize the nation's infrastructure, which Sen. Schumer and other Democrats had supported before they decided to block all things Trump.
"We will have zero backing from the Democrats," President Trump added. "If we had the greatest bill in the history of the world, we wouldn't get one vote from the Democrats. That's their game. They're obstructionist, and that's sad."
Trivia
Bill Clinton, who was known for starting his day very late in the morning, only held six full Cabinet meetings during his first year. John F. Kennedy held 14 full Cabinet meetings.