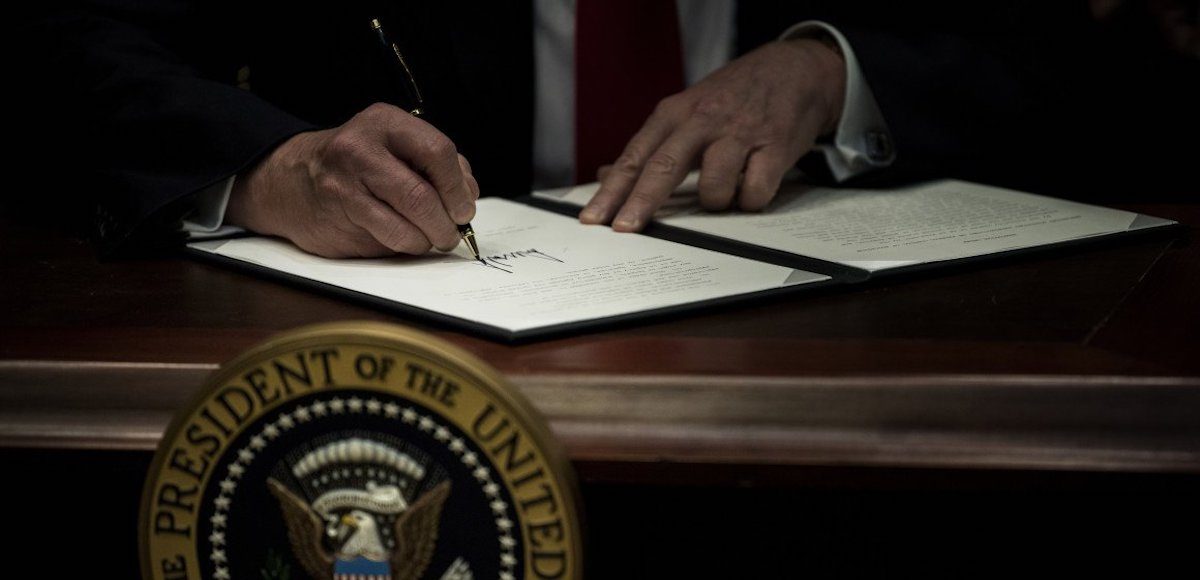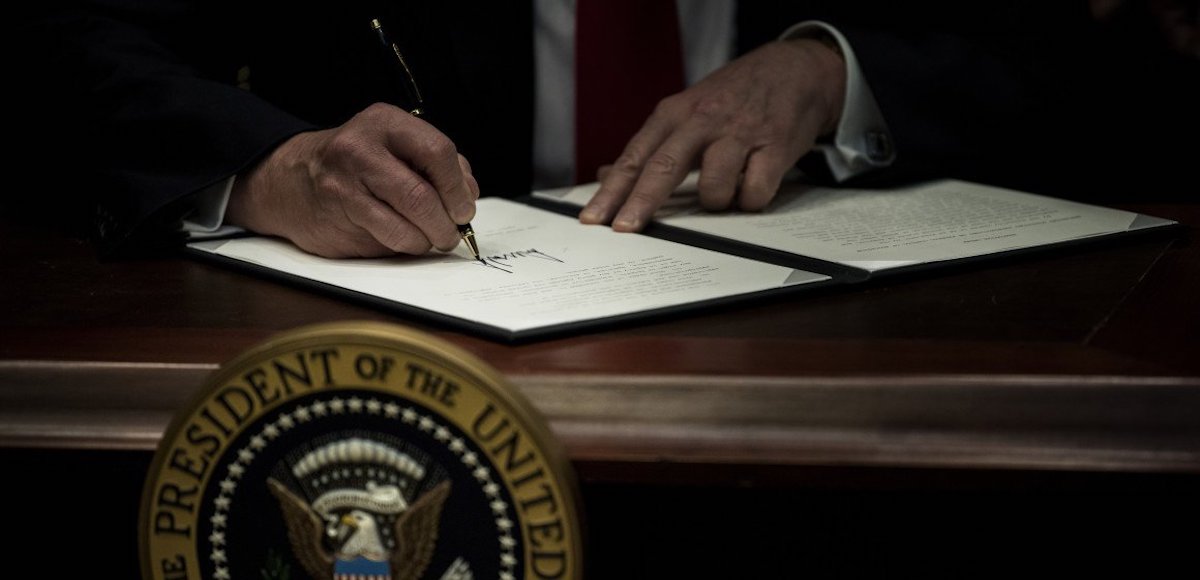 President Donald J. Trump signed an executive order on Thursday to expand apprenticeship programs in an effort to close the skills gap. The disparity in labor skills and demand has weighed heavily on American businesses, who overwhelmingly support the President's program.
"We're empowering these companies, these unions to go out and create new apprenticeships for millions of our citizens," President Trump said. Flanked by his daughter Ivanka Trump and Labor Secretary Alexander Acosta, both of whom have made the initiative a priority, the President said that the order helps businesses "place students into great jobs without crippling debt."
"Instead apprentices earn while they learn," he added.
The executive order gives businesses, trade unions and other third-party entities more flexibility to develop "high-quality" technical education programs eligible for expedited review by the Department of Labor.
President Trump is also urging Congress to take action and Republicans next week have agreed to vote on the Perkins Act, which increases funding for technical education programs to $1.23 billion by 2022. It also returns oversight authority from federal officials to local authorities, yet still the bill has bipartisan support.
Earlier this week, Secretary Acosta told reporters that the skills gap has become a serious obstacle to prosperity for working Americans.
"There are currently 6 million job openings in the United States — vacant jobs that can be filled," he said. "This is the highest number of job vacancies ever."
He cited a Business Roundtable survey released just last week found that 95% of business executives reported trouble finding qualified workers.
"Americans want to work. American companies want to hire," Mr. Acosta said. "The issue is a mismatch between available jobs and prospective employees' job skills."
The executive order, which was developed along with the Labor Department, will allocate more funding and create a task force of business leaders to promote the programs across new business sectors. The task force will also assess whether the job-training programs currently in place are even effective.
The President, his daughter and Secretary Acosta, have argued the training programs are affordable alternative opportunities to a four year college degree. The Trump Administration noted Thursday that 90% of apprentices find employment upon completing their training programs and the average starting salary is $60,000, higher than a college graduate.
Graduates of the apprenticeship programs also enjoy a "$300,000 lifetime increase in earnings" without the burden of debt from student loans.