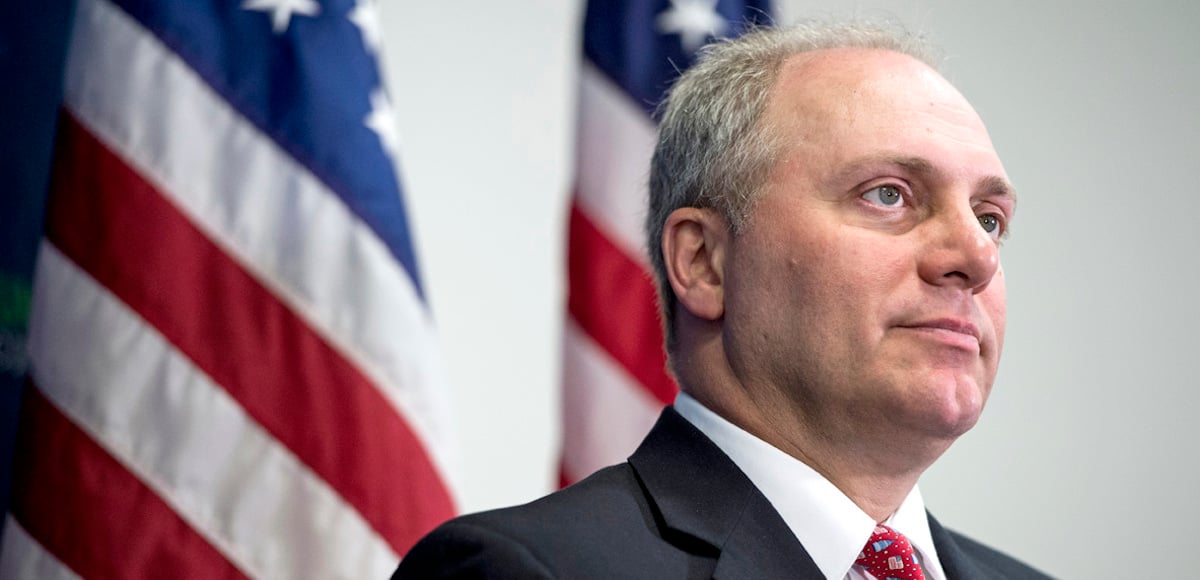 House House Majority Whip Steve Scalise, R-La., "remains in critical condition" though improved after he was shot Wednesday at Eugene Simpson Stadium Park. MedStar Washington Hospital Center said in a statement updating his status that the other patient "is in good condition."
"Earlier today, Congressman Steve Scalise underwent a second surgery related to his internal injuries and a broken bone in his leg. He remains in critical condition, but has improved in the last 24 hours," Medstar said. "The Congressman will require additional operations, and will be in the hospital for some time. At the request of the family, we will continue to provide periodic updates."
After receiving several blood transfusions to combat blood loss as a result of a gun shot wound to his hip area, doctors are reportedly having trouble controlling post-trauma bleeding.
James Hodgkinson, 66, a leftwing activist and supporter of Sen. Bernie Sanders, I-Vt., has been identified as the man who shot the House Whip, his aide and at least 2 others. Sen. Sanders confirmed he had worked on his campaign and said he was "sickened" by the action, but then added "real change can only come about through nonviolent action."
He opened fire on Republican members of Congress Wednesday morning as they practiced for the annual Congressional Baseball Game in the Del Ray neighborhood of Alexandria, Virginia. It's located roughly 10 miles from Washington D.C.
"We were like sitting ducks," Sen. Rand Paul, R-Ky., said. "Without the Capitol Hill police it would have been a massacre."
Sen. Paul, who along with others credited Rep. Scalise's security detail as the reason mass casualties were avoided, described the scene as "sort of a killing field."
Hodgkinson, of downstate Belleville, Illinois, had reportedly been living with his wife in Virginia for the past two weeks. His social media page was riddled with Trump-hating posts showing he was duped by the Democrat- and media-fueled conspiracy theory that President Donald J. Trump "colluded" with Russian officials to influence the 2016 presidential election.
That charge has now been thoroughly been debunked on a bipartisan basis by the Senate Intelligence Committee, and even by fired former FBI director James Comey.
Offering prayers for the all of the victims' "swift recovery," President Trump praised the "heroism" of Capitol Police officers during the attack.