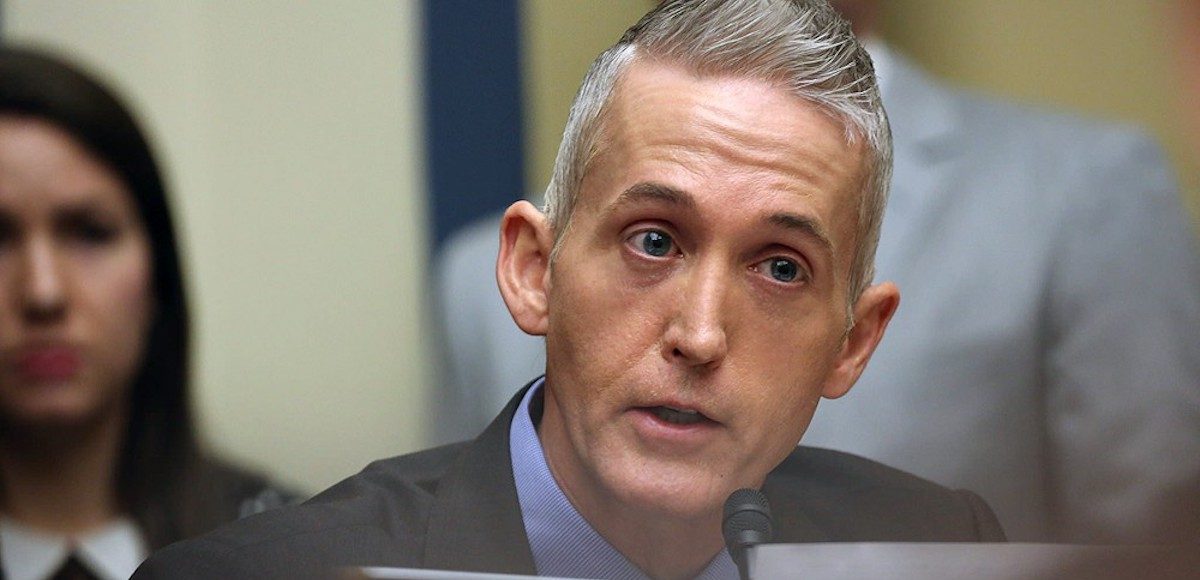 Rep. Trey Gowdy, R-S.C., the Chairman of the House Oversight and Government Reform Committee, said surveillance programs "will not be reauthorized" unless he gets responses and explanations from an intelligence community that has thus far been uncooperative. The chairman's remarks came during an quick appearance on the Rush Limbaugh Show Monday afternoon while Congress is on break for Independence Day.
Rep. Gwody, who also sits on the House Intelligence Committee, which is investigating all things Russia, said holdovers from the Obama Administration slow-walked providing information about spying and unmasking.
"Everyone I speak with, from the NSA, from the CIA, all tell me these programs are vital to our national security," Rep. Gowdy said. "These will not be reauthorized."
He vowed to close these constitutionally abusive operations down if the administrative state doesn't hand over documents his committees have requested. The chairman didn't give a pass to the Trump Administration, either.
"The head of the NSA is a guy named Mike Rogers. The head of the CIA is my friend, Mike Pompeo," he said, referring to who is in charge now. With respect to Obama holdovers being responsible, he told the current chiefs: "That's your problem."
Chairman Gowdy is largely referring to the powers granted in Section 702 of the Foreign Intelligence Surveillance Act (FISA). President Donald J. Trump has been plagued by leaks from deep state members of the intelligence community, even before he publicly exposed how members of his transition team and administration were spied on during the campaign.
Former Obama National Security Advisor Susan Rice will testify before the House Intelligence Committee about "unmasking" and allegedly incidental collection of intelligence behind closed doors. As People's Pundit Daily previously reported, the intelligence reports in which members were unmasked by Rice involve personal details unrelated to national security.
The content of the "highly detailed" reports are significant as investigators probe whether the Obama Administration used the cover of the legitimate surveillance to spy on the incoming administration. The increase in searches for and sharing of intelligence skyrocketed during the 2016 presidential election season.
And they aren't the only targets of unconstitutional surveillance.
As Circa News reported, the Obama Administration admitted at a FISA court hearing that NSA intercept database searches "routinely" violated Americans' Fourth Amendment rights. It represents the most serious constitutional violations to date by the U.S. intelligence community and undercuts oft-heard arguments about their ability to police themselves and safeguard Americans' constitutional rights.
"I'm tired of the leaks," Rep. Gowdy. "They [spying programs] will go away."