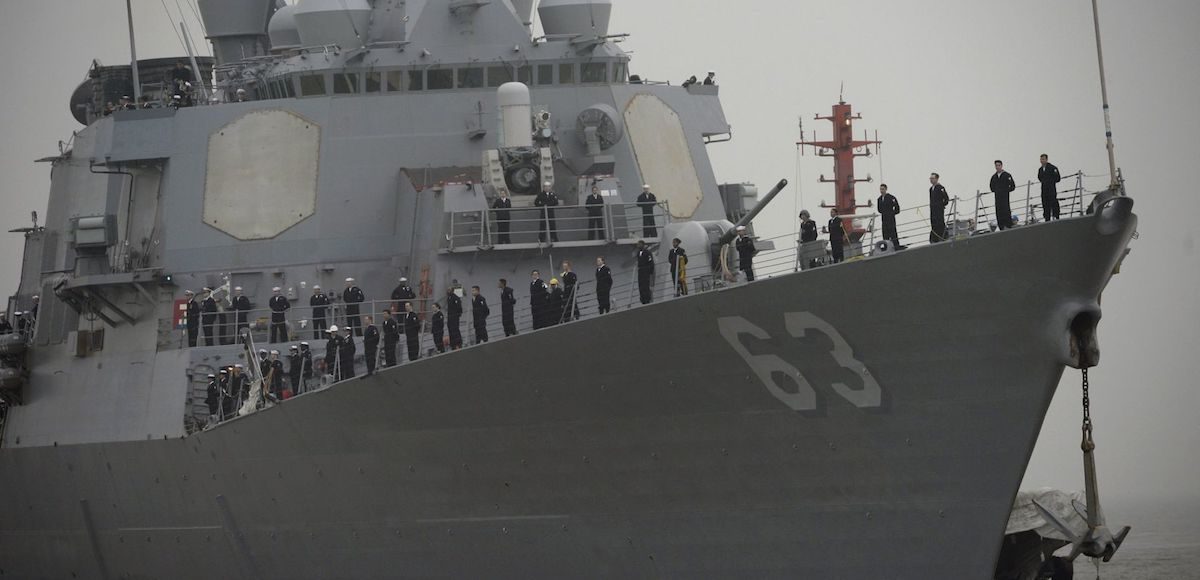 A U.S. Navy warship sailed near a disputed island claimed by China in the South China Sea for the second time since President Donald Trump took office, multiple officials confirmed. The USS Stethem, a guided-missile destroyer based in Japan, sailed within 12 nautical miles of Triton Island.
The island is one of the Paracel Islands located in the South China Sea between China and Vietnam, which Beijing has claimed. Vietnam and Taiwan also claimed the island and a Pentagon official said the operation was meant to challenge all claims to the Triton Island.
The USS Stethem was being trailed by a Chinese warship during its voyage on Sunday. Worth noting, 12 nautical miles is the territorial boundary that extends beyond the shores of all nations. For the U.S. destroyer to sail within that boundary is a clear sign the U.S. doesn't recognize the claim.
The moves comes after President Trump struck an arms deal with Taiwan in response to Beijing continuing a military build-up in the South China Sea.
New satellite imagery published on Friday by the Asia Maritime Transparency Initiative (AMTI) at the Center for Strategic and International Studies showed military facilities including radar systems being installed on Mischief, Fiery Cross and Subi Reefs in the Spratly Islands, south of the Parcel Islands in the South China Sea.
The Trump Administration has also made no secret of the fact he is disappointed with China over their failure to more effectively confront North Korea over their nuclear weapons and missile testing programs.
"While I greatly appreciate the efforts of President Xi & China to help with North Korea, it has not worked out. At least I know China tried!" President Trump said in a tweet last month.
On Friday, the White House unveiled new sanctions against a Chinese bank linked to North Korea's nuclear weapons and missile programs, a day after announcing a new $1.4 billion arms sale to Taiwan.
While the Obama Administration conducted similar operations, the Pentagon has wanted to conduct what it refers to as "freedom of navigation" operations, or FONOPS. They are meant to make these challenges to claims by China ordinary and frequent.