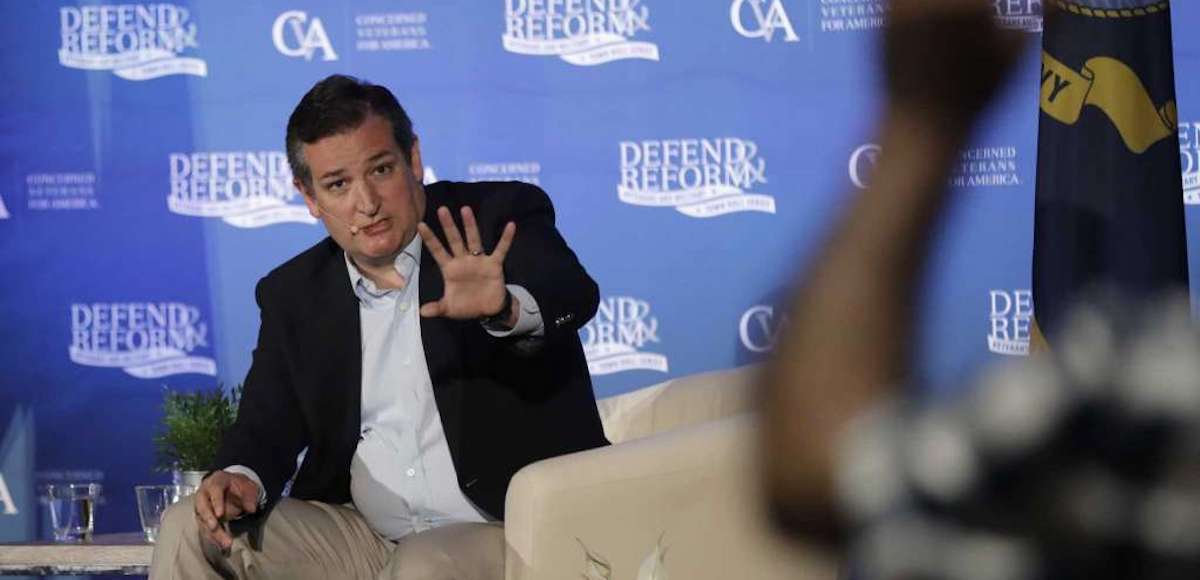 Sen. Ted Cruz, R-Texas, said after Republicans met to discuss the new version of the Senate health care bill, he will vote "yes" in its current form. Republican reintroduced the ObamaCare replacement bill with the added Cruz Amendment, the Consumer Freedom Option.
"If this is the bill, I will support this bill," Cruz told reporters Thursday after a meeting of GOP senators. "Now, if it's amended and we lose the protections that lower premiums my view could well change."
The proposed an amendment permits insurers to sell any policies they wish, so long as they also offer polices that cover a list of services required by ObamaCare.
Meanwhile, Sen. Susan Collins, R-Maine, who is essentially a liberal Republican in name only, told reporters she is still not willing to support the bill.
"My strong inclination and current intention is to vote no on the motion to proceed," she told reporters after leaving the briefing on Thursday. "The only way I'd change my mind is if there's something in the new bill that wasn't discussed or that I didn't fully understand, or the estimate comes out and says they fixed the Medicaid cuts, which I don't think that's going to happen."
The "estimate" Sen. Collins is referring to is the report from the Congressional Budget Office (CBO), which has literally incorrectly scored every single entitlement they've attempted to analyze, including ObamaCare. She said if the bill fails, Republicans should work with Democrats to fix ObamaCare through a committee process, which would represent a major betrayal to Republican voters who have been promised repeal for 7 years.
"I have been involved in crafting very complicated legislation for a long time and my experience has been when you go through a committee process the bill gets vetted, you hear from experts, you get good ideas."
On Monday, Sen. Jeff Flake, R-Ariz., confirmed he also backs the Cruz Amendment, though he hasn't yet commented on the new version since the meeting. He was previously a "No" and has faced significant pressure from leftwing activists in his home state.
Two men were arrested at a health care protest in front of his Tucson office last week, one for allegedly threatening to kill Republicans.
Sen. Flake is seeking a second term in 2018 and already has a Republican primary challenger, former state Sen. Kelli Ward of Lake Havasu City.
Sen. Mike Lee, R-Utah, who was involved in the crafting of the Consumer Freedom Option, hasn't indicated whether he supporters the newer version, either. Prior to the meeting, he said he was "withholding judgment and look forward to reading it."