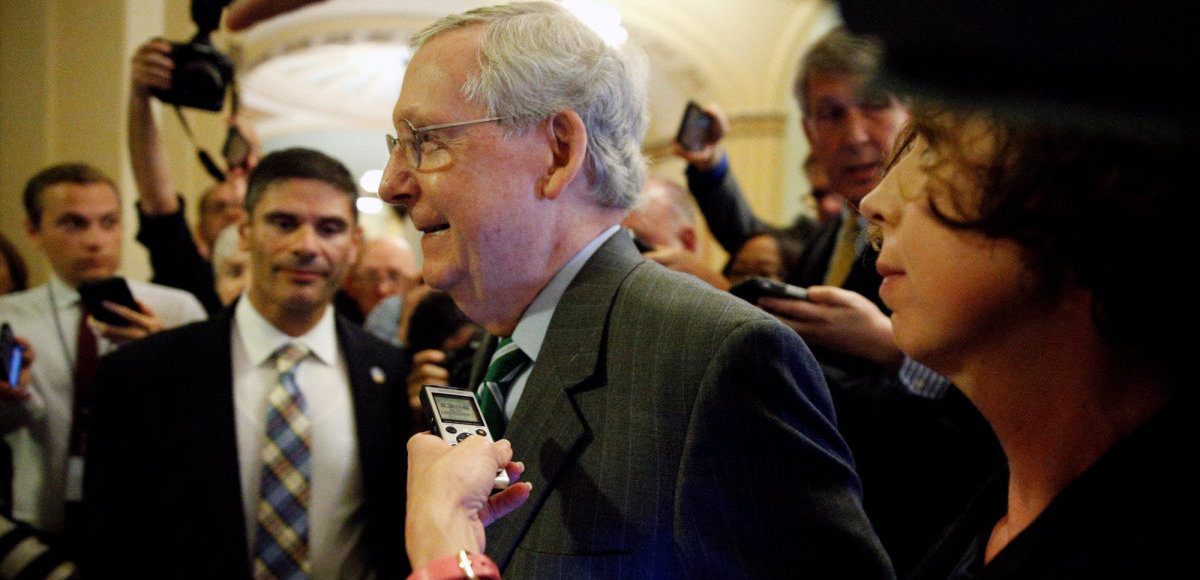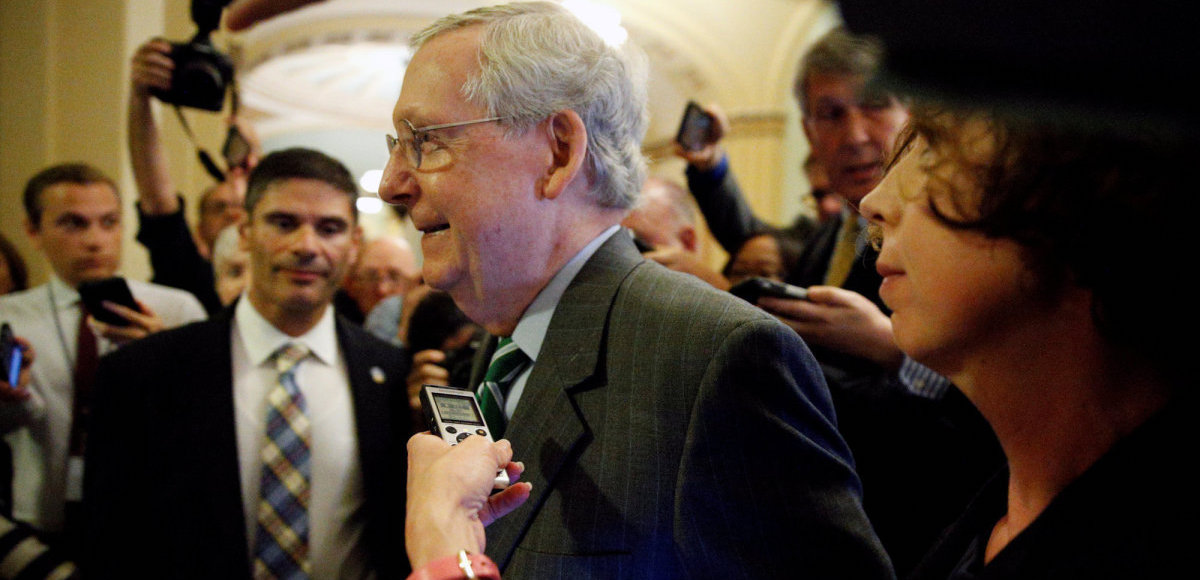 The U.S. Senate on Tuesday voted 51 to 50 to move the Republican repeal of ObamaCare forward, marking the fifth time Vice President Mike Pence has broken a tie. Liberal Republican Senators Susan Collins (Maine) and Lisa Murkowski (Alaska) voted "No" on the motion to proceed to debate.
Sens. Murkowski voted "Yes" on the exact same bill in 2015, when Republicans voted 52-47 to repeal ObamaCare because they knew it would be vetoed by Barack Obama. Now that Republicans have the chance to cast a meaningful vote, keep a 7-year promise to voters with a president willing to sign it, she caved.
To be fair, Sen. Collins voted "No" in 2015, as well.
The return of Sen. John McCain, R-Ariz., pushed the motion over the edge. Sen. Ron Johnson, R-Wis., had been holding out but voted "Yes" with the Arizona senator. However, Sen. McCain said he would not support the bill in its current form without carve outs for his state.
"To hell with them," Sen. McCain said of the "bombastic" voices on radio, a not-so veiled reference to conservative talk radio hosts like Sean Hannity, Mark Levin and Rush Limbaugh.
Prior to the vote, Sen. Rand Paul, R-Kty., who was previously opposed to the procedure, said he received assurances a full repeal of ObamaCare will be offered in the amendment process. As a result, the senator confirmed he would support the measure and he did.
On Monday, President Donald J. Trump unloaded on both Republicans and Democrats. Flanked by "ObamaCare victims" at the White House, he laid out a blistering critique of "a small group of politicians and special interest" who "engineered a government takeover of health care."
"Tomorrow, the Senate will vote on whether to allow this urgently needed bill to come to the Senate floor for debate. The question for every senator, Democrat or Republican, is whether they will side with ObamaCare's architects, which have been so destructive to our country, or with its forgotten victims," President Trump said. "Any senator who votes against starting debate is telling America that you are fine with the ObamaCare nightmare."
Sen. Paul's decision to support moving forward to debate was a critical development, but passing the bill is still an uphill battle.
At a joint press conference with Lebanese Prime Minister Saad Hariri, the president praised Sen. McCain and addressed the vote.
"I want to congratulate American people because we're going to give you great health care and we're going to get rid of ObamaCare," President Trump said.