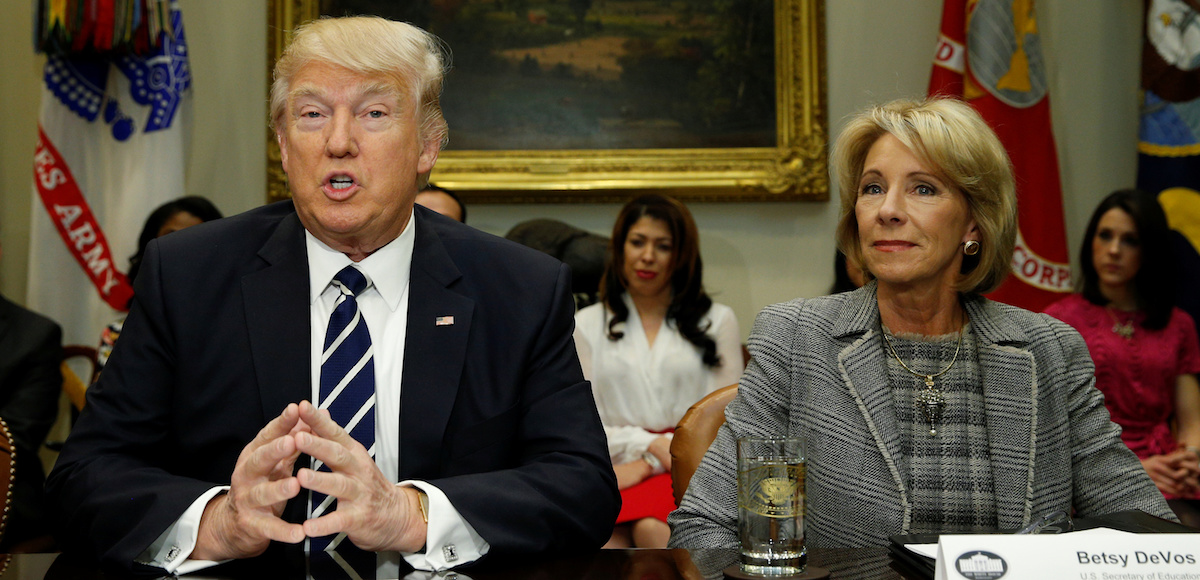 White House Press Secretary Sarah Huckabee Sanders said President Donald J. Trump will donate his second quarter salary to the Department of Education.
"This quarter, the President of the United States will be donating his salary to the Department of Education," Ms. Sanders said at the daily White House Press briefing on Wednesday.
Secretary of Education Betsy DeVos accepted the donation, which totals $100,000, and said the President's salary will be used to "host a STEM-focused camp for kids at the Department of Education."
"I want to start by saying how grateful I am to the President for this generous gift," Secretary DeVos said. "The President has truly shown his commitment to our nation's students and to reforming education in America so that every child, no matter their ZIP code, has access to a high quality education."
President Trump promised during the campaign to donate his salary and has made good on that promise during the first two quarters. In the first quarter, he told reporters in the White House Press Corps to choose a charity or focus for him.
"He and I have had many conversations about how best to put students' needs first and to ensure we are setting them up for a lifetime of success," Secretary DeVos added. "There is much work to be done, but we are certainly on the right track thanks to the President's leadership."
STEM is a curriculum based on the idea of educating students in four specific disciplines — science, technology, engineering and mathematics — in an interdisciplinary and applied approach.
"Today's and tomorrow's economy requires engaged students, boys and girls, are prepared for STEM careers. That's why we have decided to use the President's 2nd quarter salary to host a STEM-focused camp for students at the Department of Education," Secretary DeVos said in closing. "We want to encourage as many children as possible to explore STEM fields in the hope that many develop a passion for these fields."
"We look forward to this exciting endeavor. Again, thank you to President Trump for this generous gift."
[brid video="154368″ player="2077″ title="Education Secretary Betsy DeVos President Trump Donating 2Q Salary to DoE"]