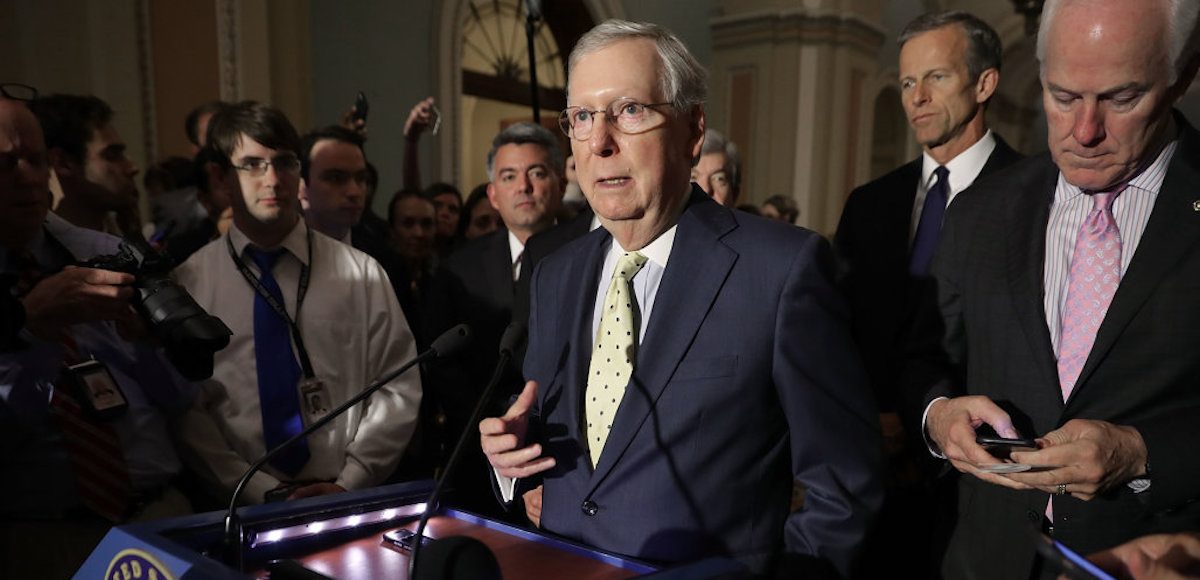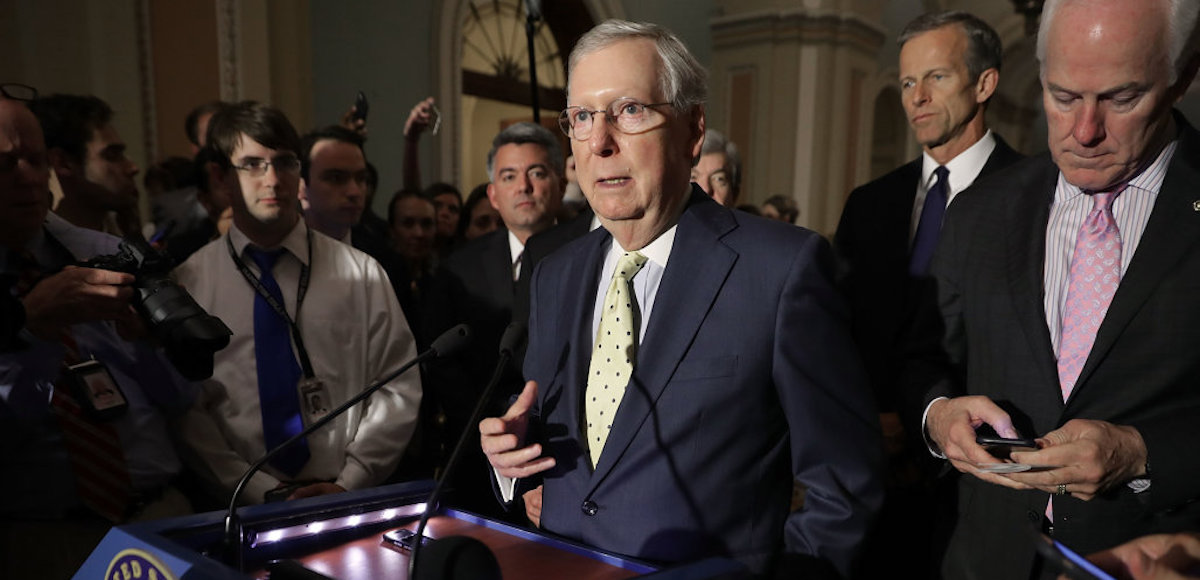 The U.S. Senate voted to reject a conservative amendment for a "straight repeal" of ObamaCare with a two-year window to replace the failing law, breaking a 7-year promise to voters.
Seven Republicans–including Shelley Moore Capito, W.Va., Susan Collins, Me., Dean Heller, Nev., John McCain, R-Ariz., Rob Portman, Ohio, Lamar Alexander, Ala., and Lisa Murkowski, Alaska–joined Democrats to make the vote 55 to 45.
All but Sen. Collins of Maine voted "Yes" on an almost identical bill in 2015, when Republicans voted 52-47 to repeal ObamaCare because they knew it would be vetoed by Barack Obama. Now that Republicans have the chance to cast a meaningful vote, keep a 7-year promise to voters with a president willing to sign it, they caved.
The amendment, which was offered by Sen. Rand Paul, R-Kty., was not expected to pass the upper chamber. Every single one of the 46 Democrats and 2 independent-in-name only liberal senators all voted against the measure.
"It's a victory for conservatives that we did get a vote for a clean repeal," Sen. Paul said after the vote.
But the result clearly frustrated other Republican senators, with many expressing outright disbelief that their colleagues flip-flopped on legislation they had voted for just two years ago.
"I think everybody in there, maybe except for one senator, promised their supporters, their voters that they supported repeal of Obamacare," Sen. Ron Johnson, R-Wis., said. "A lot of them said 'root and branch.' Now, we're so far away from that. I'd just remind my colleagues, remember what you promised your voters."
On Monday, President Donald J. Trump unloaded on both Republicans and Democrats. Flanked by "ObamaCare victims" at the White House, he laid out a blistering critique of "a small group of politicians and special interest" who "engineered a government takeover of health care." He said D.C. politicians on both sides have made one "meaningless promise" after another to the American people on ObamaCare.
Senate Majority Leader Mitch McConnell may attempt to move forward what senators have referred to as "skinny" repeal. That proposal repeals part of ObamaCare, such as the individual and employer mandates, as well as the medical device taxe.
During a rally in Ohio on Tuesday night, President Trump issued a warning to Republicans about repealing ObamaCare.
"Any senator who votes against repeal and replace is telling America that they are fine with the ObamaCare nightmare, and I predict they'll have a lot of problems."