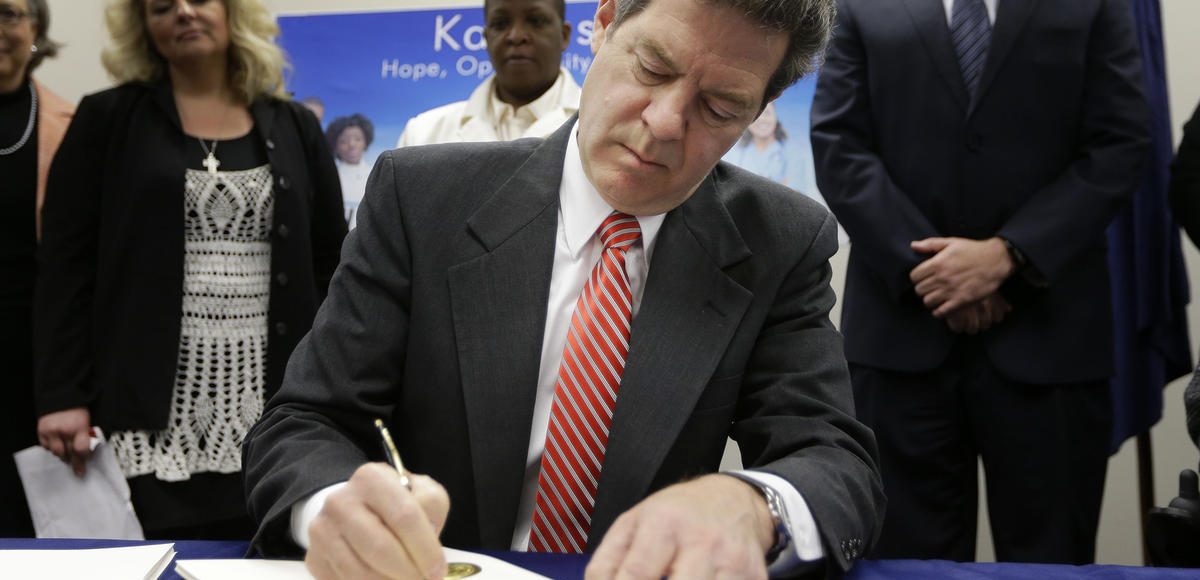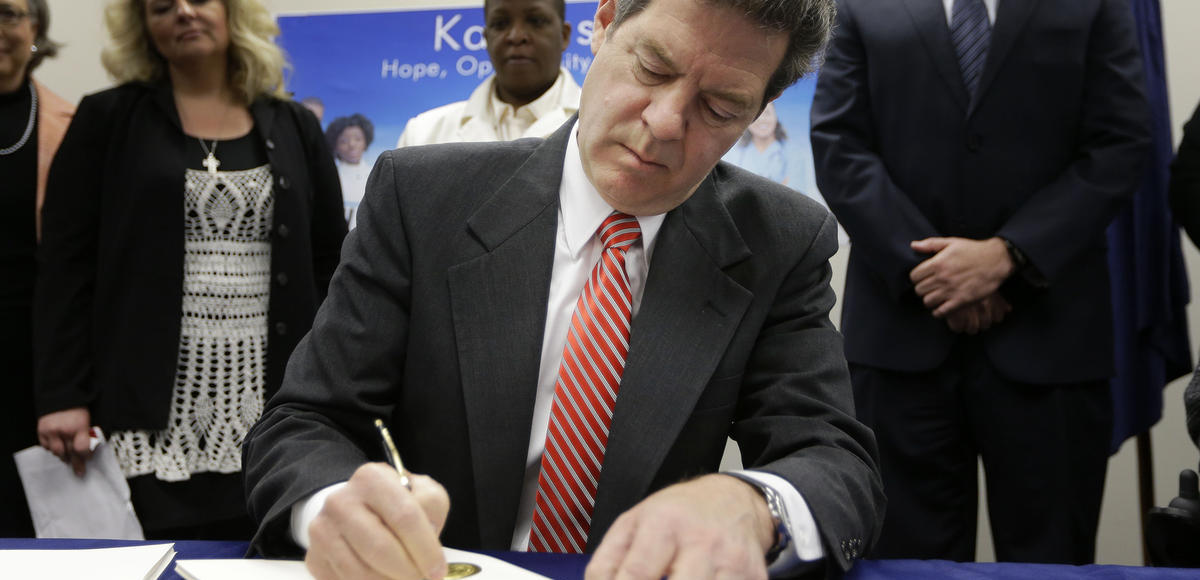 President Donald J. Trump plans to nominate Kansas Gov. Sam Brownback to serve as Ambassador for the Office of International Religious Freedom. The White House confirmed the nomination on Wednesday night.
Gov. Brownback, 60, is expected to resign as governor and conservative Lt. Gov. Jeff Colyer will serve in his place. He is a favorite of the Christian right for taking principled stances on abortion and religious freedom.
He won the governor's office in 2010 as a U.S. senator with roughtly 63% of the vote and went on to win reelection in 2014, despite what was thought to be a close race. But voters recently rejected his tax plan in a referendum vote, leaving his politically weakened at home.
Gov. Brownback was raised on a family farm in eastern Kansas before becoming a lawyer. He served as his state's agriculture secretary from 1986 to 1993 and was subsequently elected to the U.S. House of Representatives in 1994 during the "Republican Revolution." That year, led by Newt Gingrich and offering a Contract with America, the GOP took control of both the House and the U.S Senate for the first time in 40 years.
Two years later, he ran and won the senate seat once held by Bob Dole, who previously resigned to run for president. Gov. Brownback, a Methodist who converted to Catholicism in 2002, won a full six-year term in 1998 and another in 2004. His religious devotion has led him to crusade for helping the poor in struggling nations.