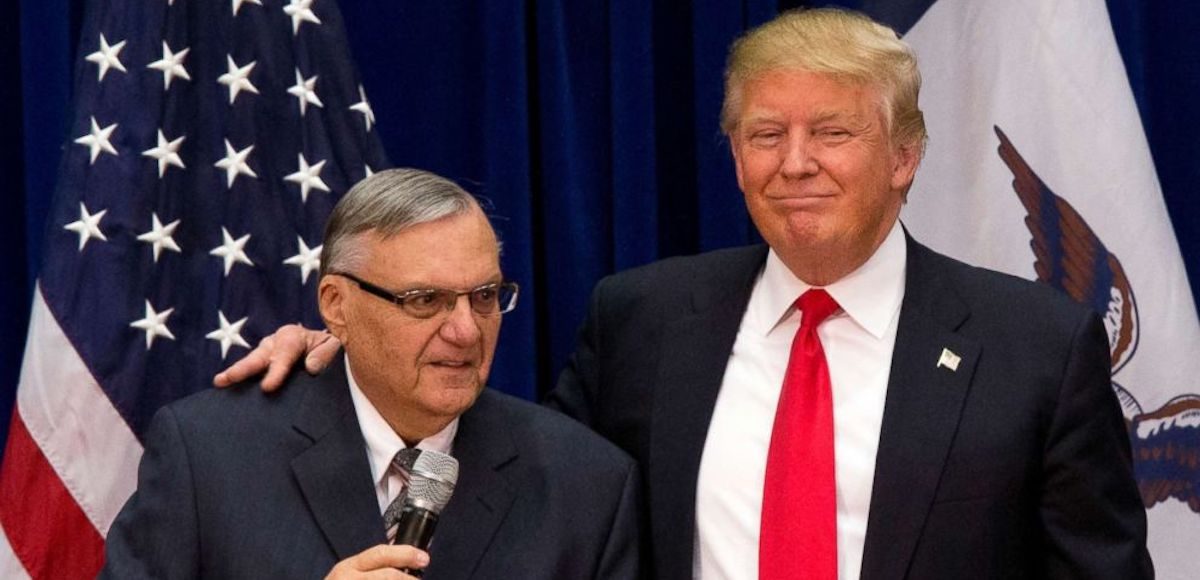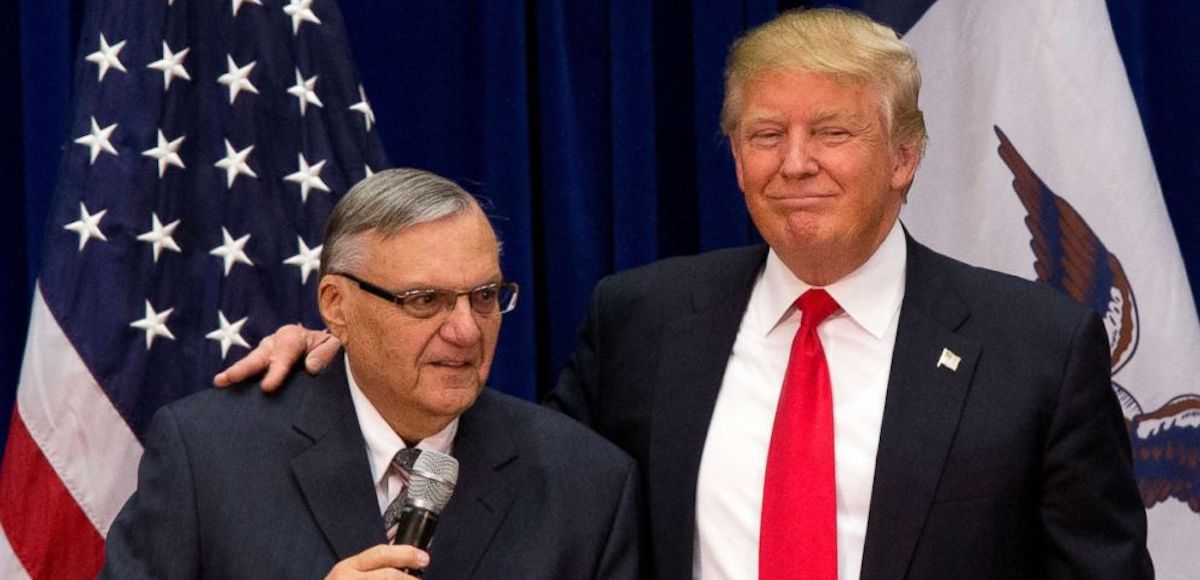 President Donald Trump pardoned former Maricopa County Sheriff Joe Arpaio, who was found guilty of criminal contempt in a politically-motivated prosecution. "America's toughest sheriff" defied a state judge's order to stop traffic patrols targeting suspected undocumented immigrants.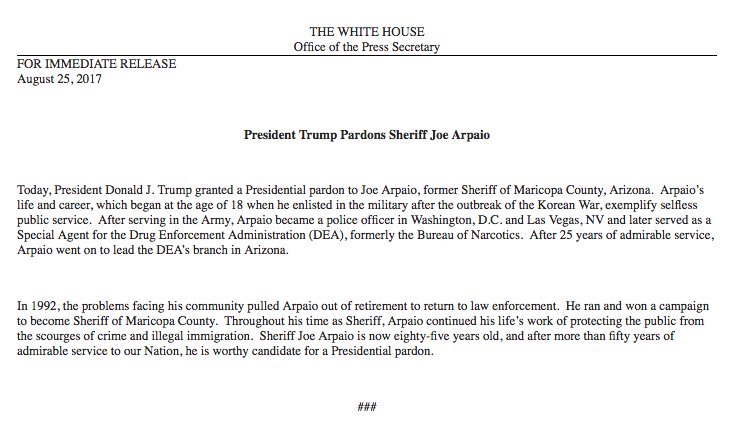 President Trump signaled he would do so at a rally in Phoenix earlier this week. He asked the crowd if they believed the former sheriff was targeted and prosecuted for doing his job.
Mr. Arpaio, 85, was convicted by U.S. District Judge Susan Bolton of misdemeanor contempt of court for willfully refusing to obey an Arizona judge's order dating back to 2011. It ordered him to stop the so-called "anti-immigrant" traffic patrols. But he continued the patrols for 17 months after it was issued and was reelected.
It was expected he would be sentenced on October 5 and faced up to six months in jail. Legal experts on both the Left and Right say the court denied him fundamental rights during the prosecution, including the right to a jury trial.
"The judge's verdict is contrary to what every single witness testified in the case," he lawyer said after the verdict. "Arpaio believes that a jury would have found in his favor, and that it will."