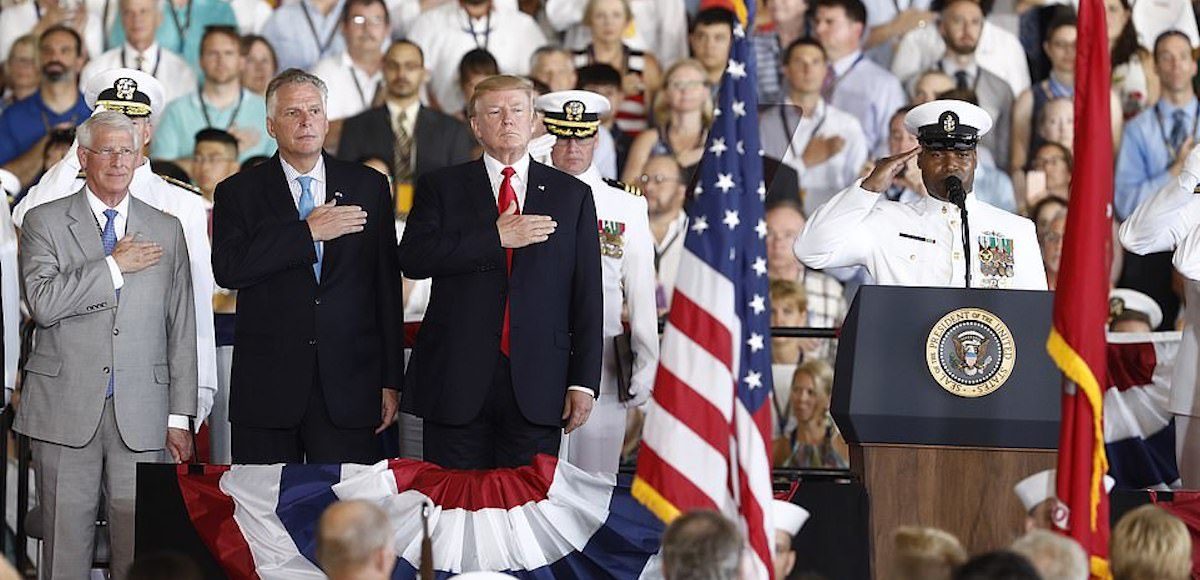 President Donald Trump met with a small group of advisors on Sunday after North Korea conducted its sixth and most powerful nuclear test.
Secretary of Defense James Mattis told reporters after the meeting that threats made by North Korea against the U.S. and its allies will be met with "massive military response." He added when pressed that President Trump was briefed on "many military options" and, while the U.S. prefers no conflict, "Kim Jong-un should take heed of the United Nations Security Council's unified voice."
"Any threat to the United States or its territories, including Guam, or our allies will be met with a massive military response, a response both effective and overwhelming," Secretary Mattis said. "We are not looking to the total annihilation of a country, namely North Korea, but as I said, we have many options to do so."
In what was a major victory for the Trump Administration, the U.N. Security Council in August voted unanimously to impose severe sanctions on Pyongyang over their intercontinental ballistic missile (ICBM) program. The U.S.-led resolution will cost the North Korean regime roughly one-third of their exports, totaling more than $1 billion.
President Trump indicated on Twitter he was willing and looking into "other options" to ratchet up the economic pressure on nations who can do more, particularly China. He tweeted earlier that the nuclear test was "an embarrassment to China" and should serve as proof to the new South Korean president that their new approach won't work. He added that time for "appeasement" was over.
"The United States is considering, in addition to other options, stopping all trade with any country doing business with North Korea," President Trump tweeted.
Treasury Secretary Steve Mnuchin, who backed up the President's threat to cut off trade with any nation doing business with the rogue regime, insisted there was "much more" the U.S. can do to apply financial pressure.
"I will submit new sanctions for his strong consideration," Secretary Mnuchin said. "There's much more we can do economically."