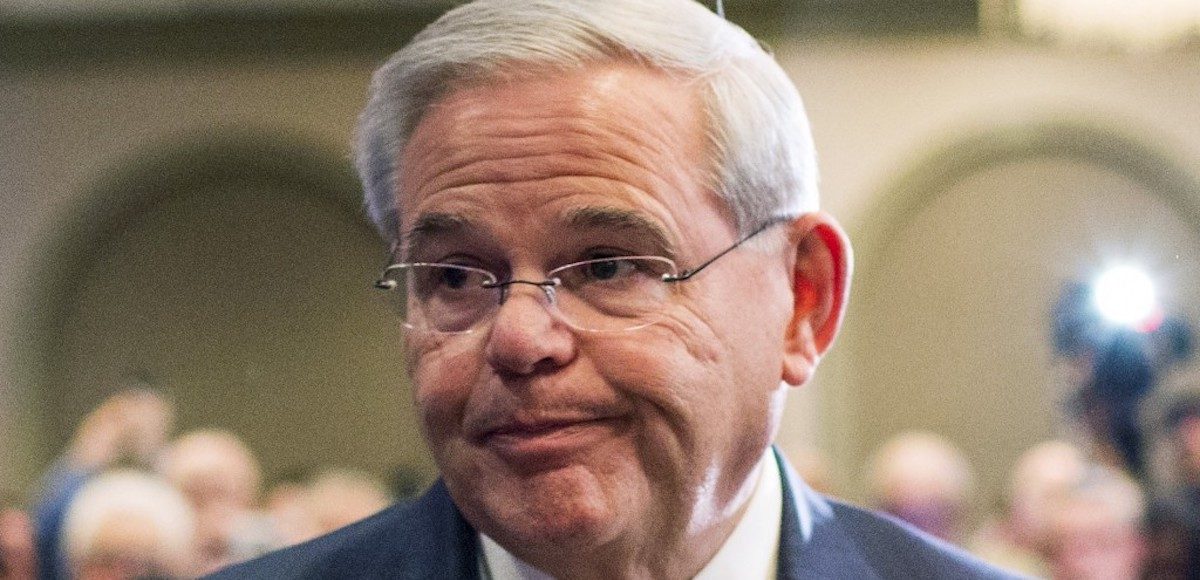 Senator Bob Menendez, D-N.J., will stand trial for corruption on Wednesday in what is a high-profile case that could prove problematic for Democrats. The 11-year senator is accused of using his office to help Dr. Salomon Melgen, a Florida ophthalmologist, donor and longtime friend.
Mr. Melgen, 61, who was accused of over-billing by the Centers for Medicare and Medicaid Services (CMS), pleaded guilty this year to conspiracy to commit fraud. He was further charged in August with bribery in connection with roughly $1 million in gifts to Mr. Menendez.
"For years, Dr. Melgen knowingly made false diagnoses and submitted fraudulent bills in order to illegally line his pockets with millions of dollars intended for the legitimate diagnosis and treatment of Medicare patients," stated Acting U.S. Attorney Benjamin G. Greenberg.
Last week, Dr. Melgen, who donated roughly $1 million to Sen. Menendez's campaigns and committees on which he served, was also indicted on 76 additional counts of fraud.
Sen. Menendez, 63, asked the judge to allow him to skip out on the trial so he could be present for votes in Washington D.C., but his request was denied. The judge said he was not privy to special, or "preferential treatment" simply because he was a U.S. senator.
"Sen. Menendez's absence isn't just costing Minority Leader Chuck Schumer a vote, it's also humiliating other Senate Democrats," Scott Sloofman of America Rising PAC said.
In 2012, alone, Dr. Melgen received $21 million in Medicare reimbursements. In one example, federal prosecutors claim Dr. Melgen was reimbursed $6,000 to $8,000 for a vial that cost him $2,000, as he used one vial to treat three or four patients. He billed the government as if he had purchased a new vial each time. In 2007 and 2008, he over-billed Medicare by $9 million, which he then paid back.
Dr. Melgen often flew influential lawmakers on his private plane, including former Senate Majority Leader Harry Reid, D-Nev., who reimbursed the doctor and claimed it was an oversight. Sen. Reid, who retired last year, was also named in the case. He allegedly joined Mr. Menendez in his efforts to derail a federal probe of Dr. Melgen.
According to the Justice Department (DOJ), Mr. Reid contacted Barack Obama's White House deputy chief of staff "informing her that Menendez was upset about how a Florida ophthalmologist was being treated by CMS and asking that she call the agency."
Ultimately, the effort failed. Then-Health and Human Services Secretary (HHS) Kathleen Sebelius turned down the request to interfere with CMS after meeting with Sen. Menendez in Mr. Reid's office.
In addition to taking roughly $1 million in gifts and using his influence to protect him from over-billing charges by CMS, prosecutors allege Sen. Menedez helped Dr. Melgen obtain visas for girlfriends from Brazil, the Dominican Republic and Ukraine. He also vacationed with Dr. Melgen and his wife at their mansion in the Dominican Republic on at least three occasions.
The trial will loom large over the gubernatorial and senatorial elections this year in the Garden State, which is reliably Democratic thanks in large part to a handful of counties in the North. Still, Democrats are concerned and Republicans are hopeful it could have a significant impact at the ballot box.
"I think it is going to be the issue of the year in New Jersey," said John Graham, a member of the Democratic National Committee from New Jersey. "It is even being more anticipated than the gubernatorial race right now because Menendez is a very powerful and very well-respected senator."
Republican National Committee Chair Ronna Romney McDaniel has repeatedly pointed out how Democrats called on then-Sen. Ted Stevens, a Republican from Alaska, to resign before he was convicted. His conviction was later overturned, but not before he lost his seat in the deeply Red State to Mark Begich. Republicans recovered the lost seat in 2014.
"Convicted felons can't even vote in many parts of the country, but Democrats are going to let one keep voting in the United States Senate?" said Michael Ahrens, an RNC spokesman. "If Democrats don't call for a convicted felon to resign immediately and instead force taxpayers to keep paying his salary, that's a debate we're ready to have."
Sen. Menendez, the son of Cuban immigrants, was appointed to the Senate by then-Gov. John Corzine in January 2006. He won a full term later that year and was re-elected in 2012. If he was to resign before January 17, Gov. Christie would have the option to appoint his replacement.