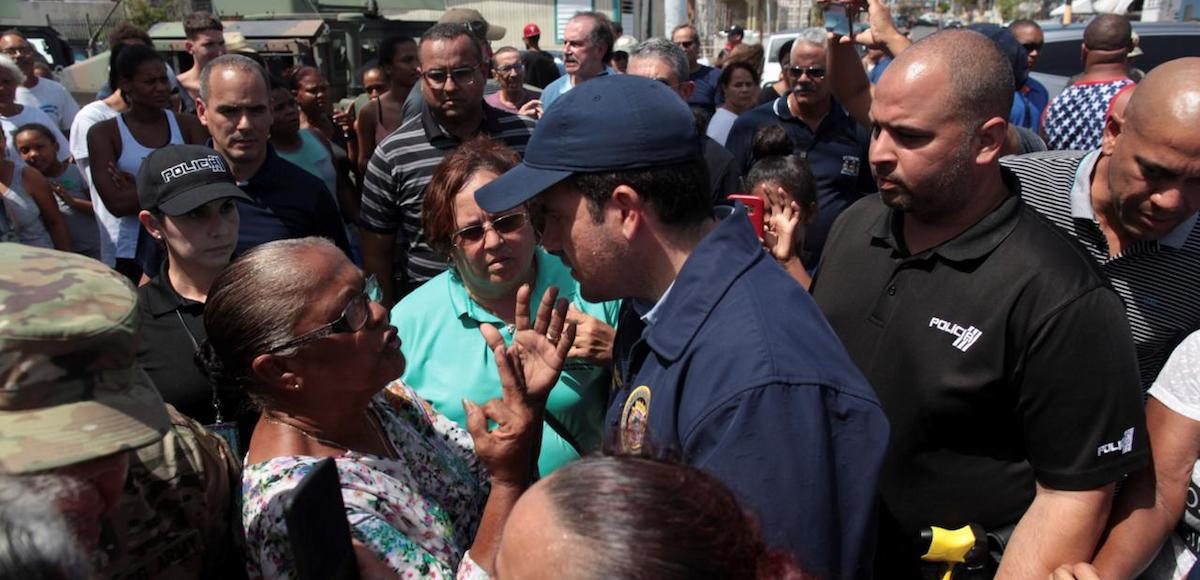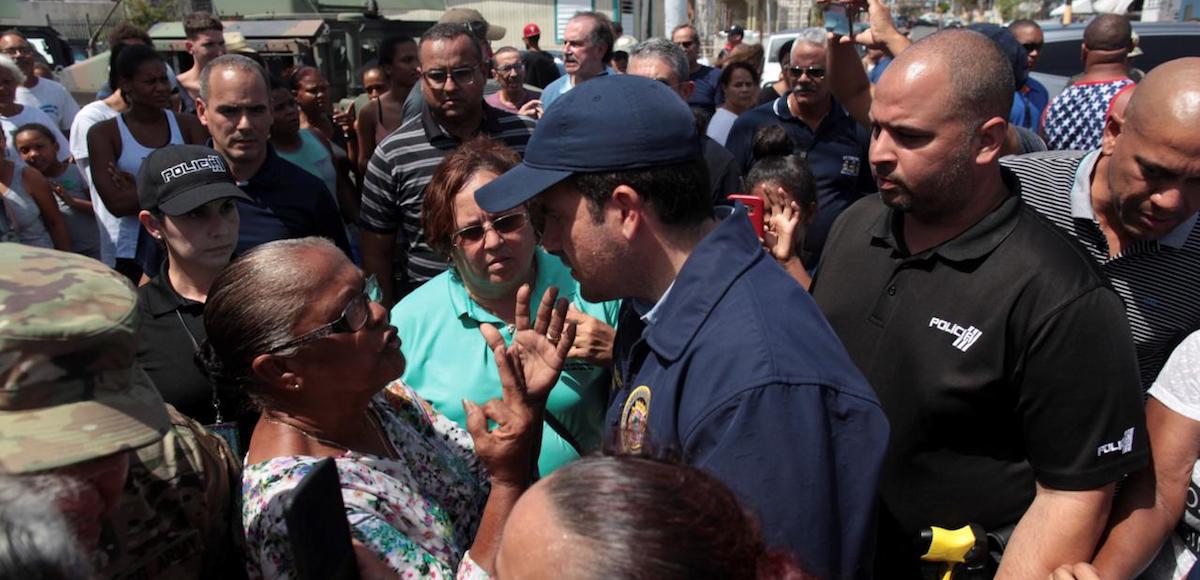 Puerto Rico Governor Ricardo Rossello pushed back on the critical media coverage of how President Donald Trump has handled Hurricane Maria in San Juan. The U.S. territory was hit by Hurricane Irma a few weeks before Maria, another Category 5 monster storm, which devastated the island.
"First of all, we are very grateful for the administration. They have responded quickly," said Gov. Rosello, a Democrat. "The president has been very attentive to the situation, personally calling me several times."
With President Trump's hurricane response approval rating hovering at or in the 60s, the mainstream media believes they have finally found an issue to use as a political weapon.
San Juan Mayor Carmen Yulin Cruz Soto, also a Democrat but known Trump-hater, has relished the opportunity to attack the President even though she was praising the response just 4 days ago. She even made an appearance on CNN standing in front of several pallets of supplies claiming the Trump Administration had offered no help.
Gov. Rossello disagreed, as did Resident Commission Jenniffer Gonzalez, who said it was "the first time we get this type of federal coordination.[sic]" The governor noted how the Federal Emergency Management Agency (FEMA) and Administrator Brock Long have already made two trips to Puerto Rico.
"As a matter of fact, they were here with us today, making sure that all the resources in FEMA were working in conjunction with the central government," he told PBS, as well. "We have been working together. We have been getting results."
Logistical issues, union strikes at the ports and damage from nearly 80% of the buildings being in violation of code, have exacerbated the humanitarian conditions. But the Trump Administration has sent 140 helicopters, 30 Navy ships, 2 nuclear powered submarines to generate energy, 3 Seabee Battalions, 5 U.S. Army Combat Engineer & 3 Army Civil Engineer Battalions, and 300,000 tons of food and water.
Gov. Rossello also praised the Trump Administration for waving the Jones Act within 24 hours of his request. The little-known federal law prohibits foreign-flagged ships from bringing in goods between U.S. ports to the U.S. territory. The waiver angered unions.
Rather than criticize President Trump, he stressed the conditions on the ground were severe and called on members of Congress to do their part.
"The magnitude of this catastrophe is enormous. This is going to take a lot of help, a lot of collaboration," the governor said. "So, my call is to congressmen and congresswomen to take action quickly and conclusively with an aid package for Puerto Rico."
Lawmakers acted on a Hurricane Harvey relief bill along with the debt ceiling, but have not passsed legislation specific to Irma or Maria. Also, the the National Disaster Tax Relief Act passed with bipartisan support on Thursday.
"We are in the midst of potentially having a humanitarian crisis here in Puerto Rico which would translate to a humanitarian crisis in the United States," Gov. Rosello added. "So, I call upon Congress to take action immediately. You know, Puerto Ricans are proud U.S. citizens."