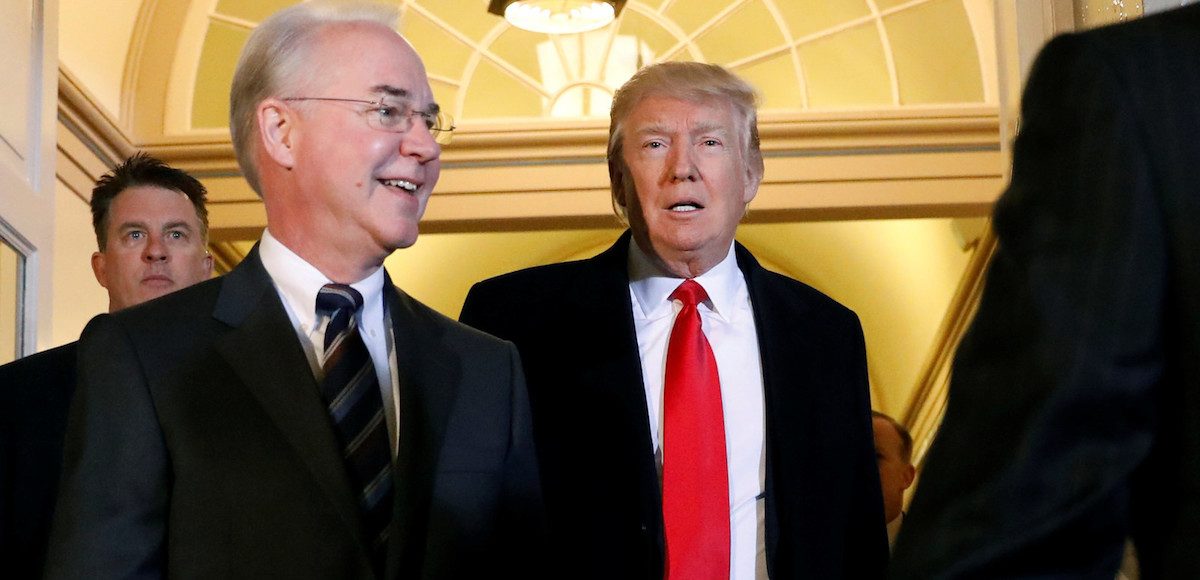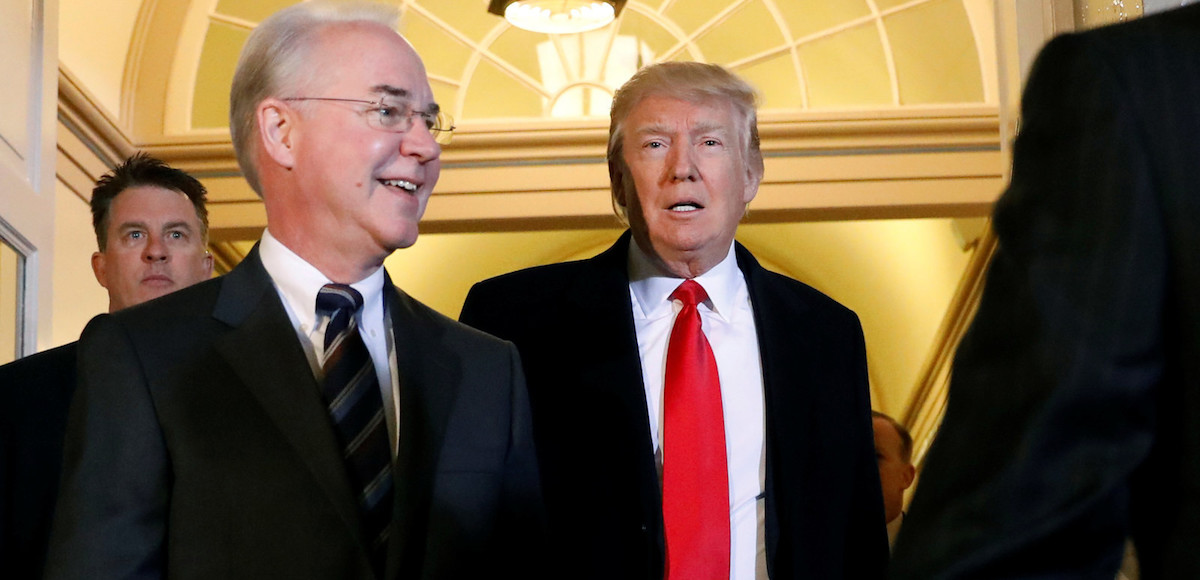 Health and Human Services Secretary Tom Price has resigned amid criticism of his travel on charter flights that angered President Donald Trump. Secretary Price, who the President called "a good man," made a partial repayment and apologized but it couldn't save his job.
"Secretary Tom Price offered his resignation earlier today and the President accepted," White House Press Secretary Sarah Huckabee Sanders said in a statement. "The President intends to designate Don J. Wright of Virginia to serve as Acting Secretary, effective at 11:59 p.m. on September 29, 2017. Mr. Wright currently serves as the Deputy Secretary of Health and Director of the Office of Disease Prevention and Health Promotion."
President Trump said he was "not happy" with Secretary Price for hiring private charters on taxpayers' funds for official travel, when cheaper commercial flights would have worked. However, it is also true that more permanent directors in the intelligence community, including the directors of the FBI and the CIA all travel on private charters.
There was no excess in the HHS budget from the travel, but the optics were bad. Mr. Price, as a former congressman representing Georgia's 6th Congressional District, was a conservative budget hawk who advocated against wasteful government spending.
The White House is conducting a broad review of the policy and Secretary Price before he resigned has opened two reviews, including an investigation by the inspector general. The House Oversight and Government Reform committee has launched a broad investigation of top political appointees.