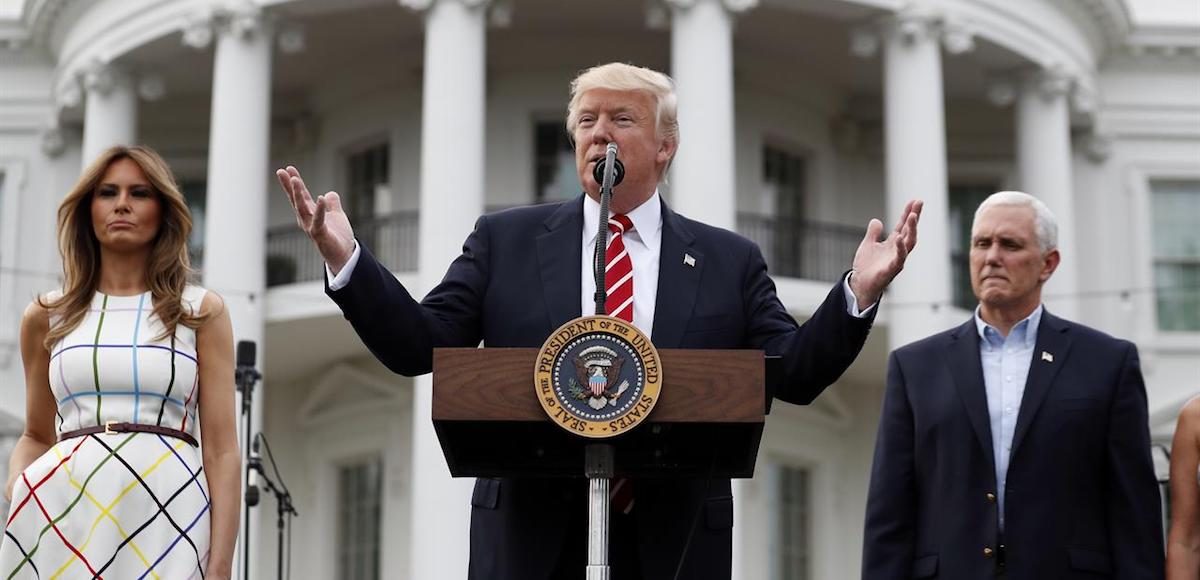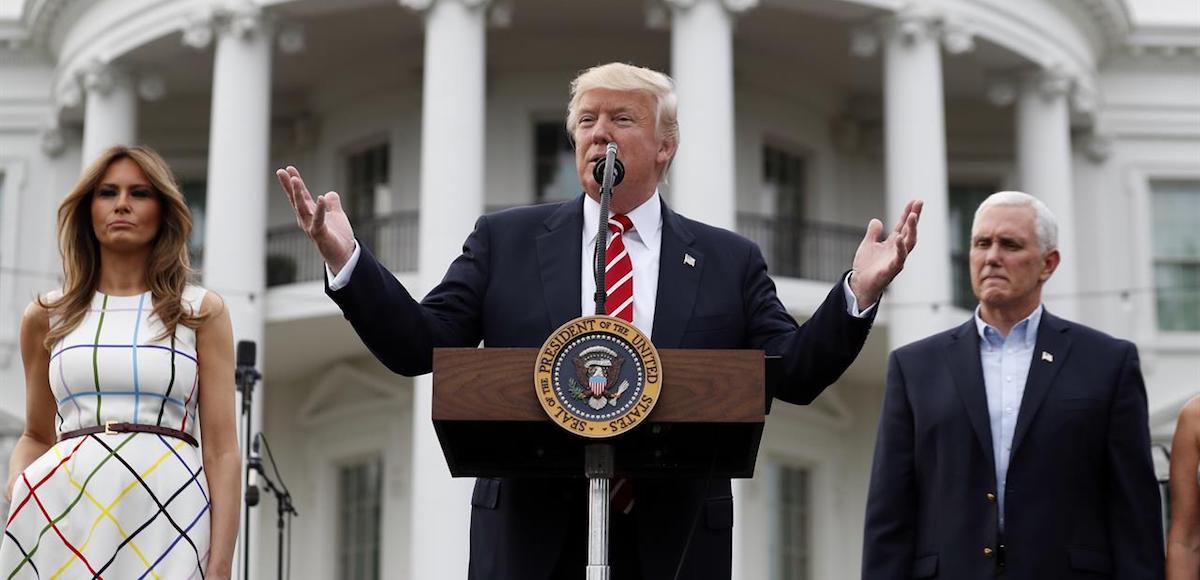 President Donald Trump has been briefed on the shooting at a country music concert on the Las Vegas Strip, the White House said Monday. As Jason Aldean was performing his last song at the Route 91 Harvest Festival, a gunmen identified as 64 year-old Stephen Craig Paddock opened fire and killed more than 50 people.
Chief of Staff John Kelly President Trump early Monday morning, according to Homeland Security and Counterterrorism Adviser Tom Bossert. He said the law-enforcement response to the shooting at the Mandalay Bay Resort and Casino "extremely fast."
The President himself offered his "warmest condolences" to the victims of the shooting, which will be the most deadly mass shooting in U.S. history.
My warmest condolences and sympathies to the victims and families of the terrible Las Vegas shooting. God bless you!

— Donald J. Trump (@realDonaldTrump) October 2, 2017
Vice President Mike Pence also praised the first responders reacting to the "senseless violence in Las Vegas."
To the courageous first responders, thank you for your acts of bravery.

— Vice President Pence (@VP) October 2, 2017
First Lady Melania Trump also shared prayers for "victims, families & loved ones" Monday morning.
My heart and prayers goes out to victims, families & loved ones! #PrayForLasVegas

— Melania Trump (@FLOTUS) October 2, 2017
Press Secretary Sarah Huckabee Sanders said in a statement to reporters that the White House continues to monitor the situation.
"All of those affected are in our thoughts and prayers," she said.
Our thoughts and prayers are with all those affected by the senseless tragedy in Las Vegas. We are with you.

— Sarah Sanders (@PressSec) October 2, 2017