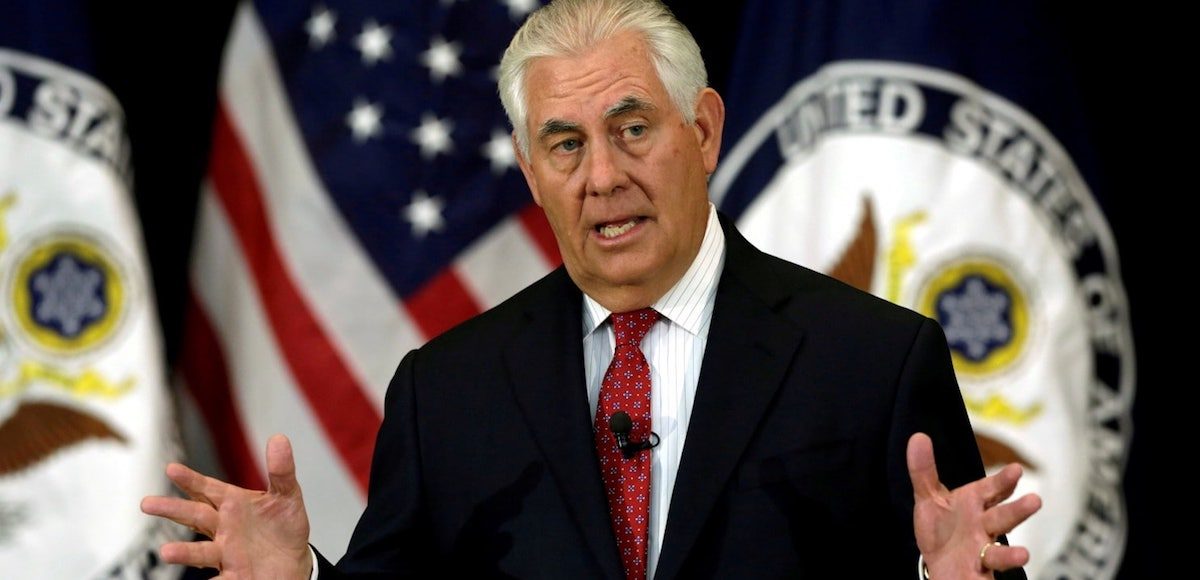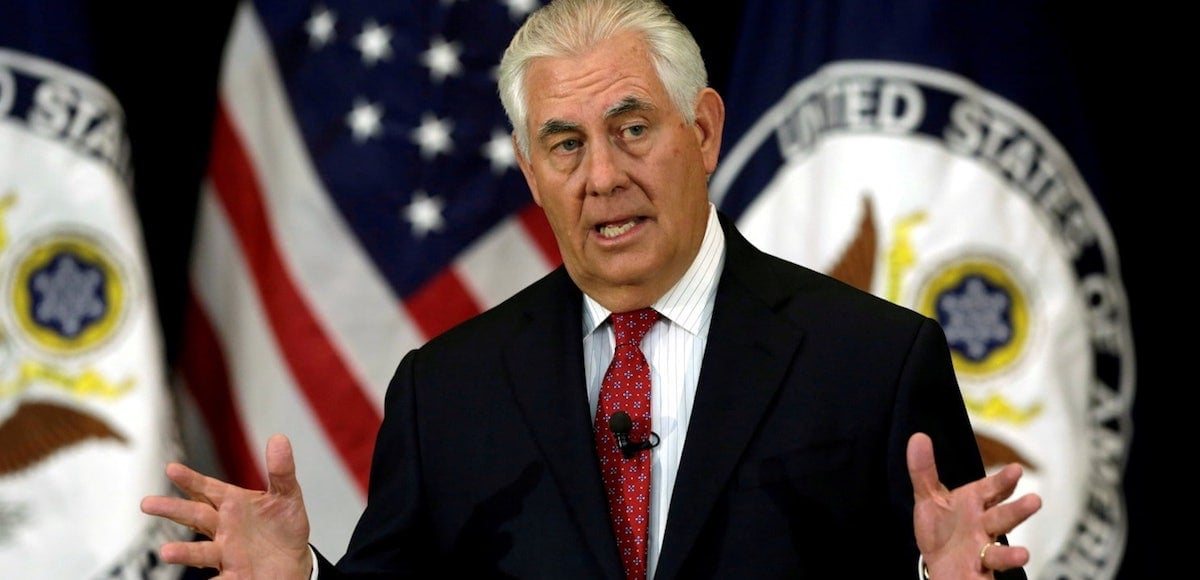 Secretary of State Rex Tillerson said President Donald Trump's new immigration priorities will "protect Americans" and ensure the "United States remains a beacon of liberty for people the world over." The secretary's remarks come as the White House unveiled the President's demands for immigration reform in exchange for extending Deferred Action for Childhood Arrivals, or DACA.
"The President's new immigration priorities are focused on keeping Americans safe, ensuring our sovereignty through strong borders, and preserving our country as a nation of laws," Secretary Tillerson said in a statement. "The first duty of the federal government is to provide for the national security of the American people, and President Trump's measures will end vulnerabilities in our immigration system that hinder our ability to protect our homeland."
President Trump's demands for a deal on DACA include highly popular proposals such as further crackdowns on "sanctuary cities," reducing the number of refugees admitted into the U.S. and the number of unaccompanied immigrants who come to the U.S. illegally as children. Democrat and media critics oppose any policy calling for a reduction of immigration, even back to historically average levels. Americans by a 2 to 1 margin want less legal immigration and, depending on the poll, at least 6 in 10 oppose sanctuary city policy.
When the President announced his support for the RAISE Act, CNN White House chief correspondent Jim Acosta claimed it was somehow anti-American and changed the meaning of the Statue of Liberty. Senior White House Advisor Stephen Miller at the time addressed the historical inaccuracy of the argument at the time, and the secretary of state pushed back on that notion, as well.
"Even as we take new steps to protect Americans, we will make sure the United States remains a beacon of liberty for people the world over," he said.
He also addressed what the Trump Administration is doing unilaterally while members of Congress wrestle with DACA.
"The State Department will do its part by, among other measures, continuing to crack down on passport fraud, making sure all visa applicants are thoroughly screened, and putting pressure on countries to curb illegal immigration at the source," Mr. Tillerson added. "Working together with other federal agencies, we will continue to implement measures that strengthen vetting of those referred for refugee resettlement."
The People's Pundit Daily Big Data Poll (PPD Poll) has repeatedly measured majority support for restricting the flow of refugees from the Middle East to the U.S.
Regardless, the strong statement in support of President Trump's new immigration initiative from Secretary Tillerson is noteworthy.
Last week, he slammed an NBC News report claiming he called the President a "moron" and wanted to leave the Trump Administration. On Wednesday, he denied that Vice President Mike Pence had to convince him to stay, saying he was fully on board with the Trump agenda.
The secretary of state expressed frustration about having to "dispel this notion" several times and refused to dignify whether he referred to President Trump as a "moron" with a response. He called out the bureaucrats and media in Washington for what he referred to as an "effort to divide this administration."
"I'm not going to deal with petty stuff like that," Secretary Tillerson said. "This is what I don't understand about Washington. Again, I'm not from this place, but the places I come from, we don't deal with that kind of petty nonsense. It is intended to do nothing but divide people and I'm just not going to be part of this effort to divide this administration."