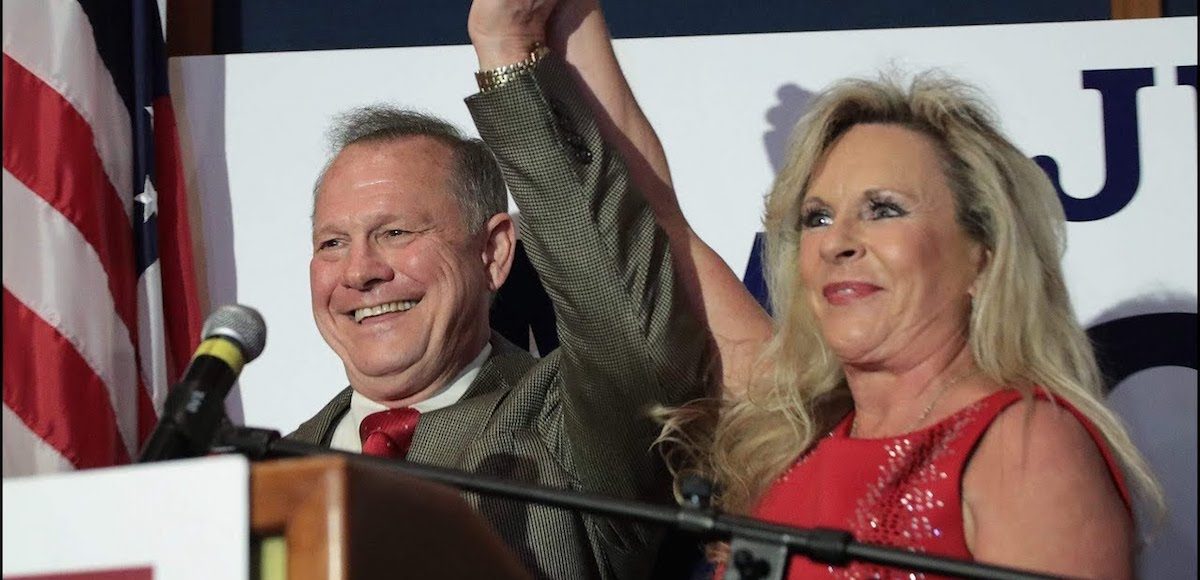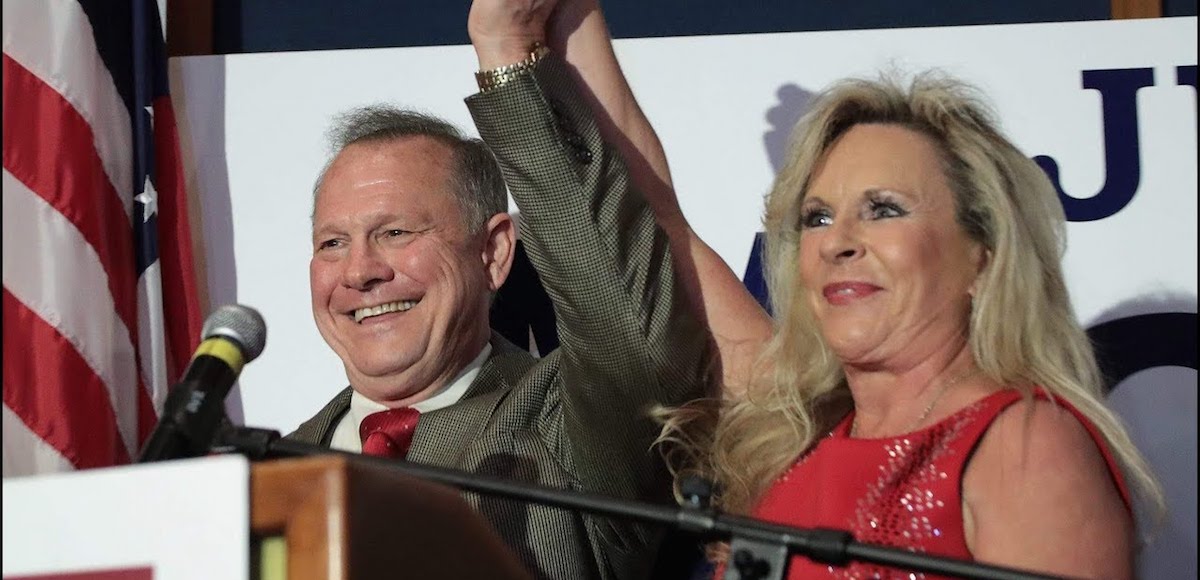 While Establishment figures in D.C. run for the hills, Republicans in Alabama are affirming their support for Judge Roy Moore for U.S. Senate. The Alabama Republican Steering Committee met Wednesday and removed a candidate fora  local judicial position, but took no action against Judge Moore.
"On Wednesday evening, the Alabama Republican Party Steering Committee, comprised of 21 members, met to discuss the events and circumstances regarding the December 12 U.S. Senate race. The ALGOP Steering Committee supports Judge Roy Moore as our nominee and trusts the voters as they make the ultimate decision in this crucial race," they said in a statement. "Judge Moore has vehemently denied the allegations made against him. He deserves to be presumed innocent of the accusations unless proven otherwise. He will continue to take his case straight to the people of Alabama."
On Tuesday, the Shelby County Republican Executive Committee met and issued a unanimous resolution supporting Judge Moore and have led conservatives standing behind him amid a series of sexual misconduct allegations.
Beverly Young Nelson accused Judge Moore of sexually assaulting her when she was a 16 year-old waitress in Alabama. Nelson, 56, made the allegations at a press conference on Monday with high profile attorney Gloria Allred. She said Judge Moore was a regular at the Old Hickory House, a restaurant once located off of Highway 431 in Gadsden, Alabama, and offered a signed yearbook as proof.
But the validity of the yearbook inscription presented as exculpatory evidence is now in question.
Phillip L. Jauregui, attorney for Judge Moore, called on Ms. Allred to subject the yearbook brought forward by an accuser to handwriting analysis. Thus far, she is refusing to do so.
Representative Mo Brooks, R-Ala., who ran against Judge Moore in the primary, said Wednesday night he will vote for him in December. His continued support is significant because he comes from Madison and does have infrastructure and influence in the more populous Northern part of the state.
"America faces huge challenges that are vastly more important than contested sexual allegations from four decades ago," Rep. Brooks told AL.com in a text message. "Who will vote in America's best interests on Supreme Court justices, deficit and debt, economic growth, border security, national defense, and the like?"
"Socialist Democrat Doug Jones will vote wrong. Roy Moore will vote right. Hence, I will vote for Roy Moore."
Rep. Brooks also argued that Judge Moore's Democratic opponent supports partial- and late-term abortion, a position viewed to be wildly radical in the state of Alabama.
"There are millions of people in America who would lie in a heartbeat if it meant adding another Democrat to the Senate," Rep. Brooks said.
While other women have come forward — who allege misconduct decades ago ranging from groping to pursuing — the most serious charge came from Ms. Nelson. However, Mr. Jauregui argued the inscription is clearly written in two different color inks and claimed their analysts believe it's highly likely it does not match Judge Moore's signature.
He brought attention to the disparity in the way "7" was written after "Christmas" and before "Olde Hickory House," which consequently is misspelled.
"Not once, not one time have I ever seen him acting inappropriately toward any woman," Mr. Jauregui said. "That's the man I know and have known for 24 years."
He also noted that Ms. Nelson claimed during her press conference with Ms. Allred that she had no contact with Judge Moore after the alleged assault. But that's not the case. In 1999, Ms. Nelson filed for a divorce against her husband and, as it turns out, the case ended up before Judge Moore. That stands in contrast to her story and is a difficult detail to overlook.
The inscription in the yearbook reads "Roy Moore D.A," which was purported to stand for "District Attorney." Others have pointed out and, Mr. Jauregui further stated, that the judge at the time was a D.D.A., not a DA. They also made the stunning claim that the "D.A." matches initials on the divorce records for "Delbra Adams," who was Judge Moore's assistant at the time.
Handwriting analysts who spoke with People's Pundit Daily (PPD) say it is impossible to make a determination without the actual yearbook, which the Moore campaign wants Ms. Allred to produce for independent review. If she continues to refuse, it is unclear whether the Moore campaign can compel her to produce it.
Meanwhile, Senate Majority Leader Mitch McConnell, R-Kty., who views the race as a proxy war between the Establishment in D.C. and former White House advisor Steven Bannon, says Judge Moore should "step aside."
"I believe the women. Yes."
Rep. Brooks, when asked if he believed Judge Moore over the women, said he believed "that the Democrats will do great damage to our country."