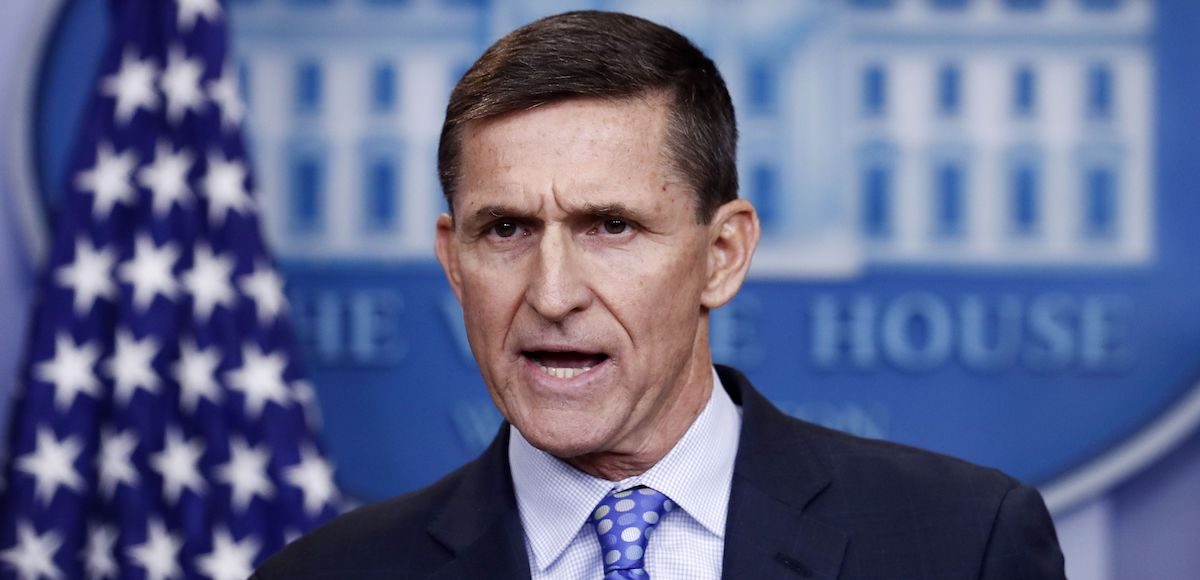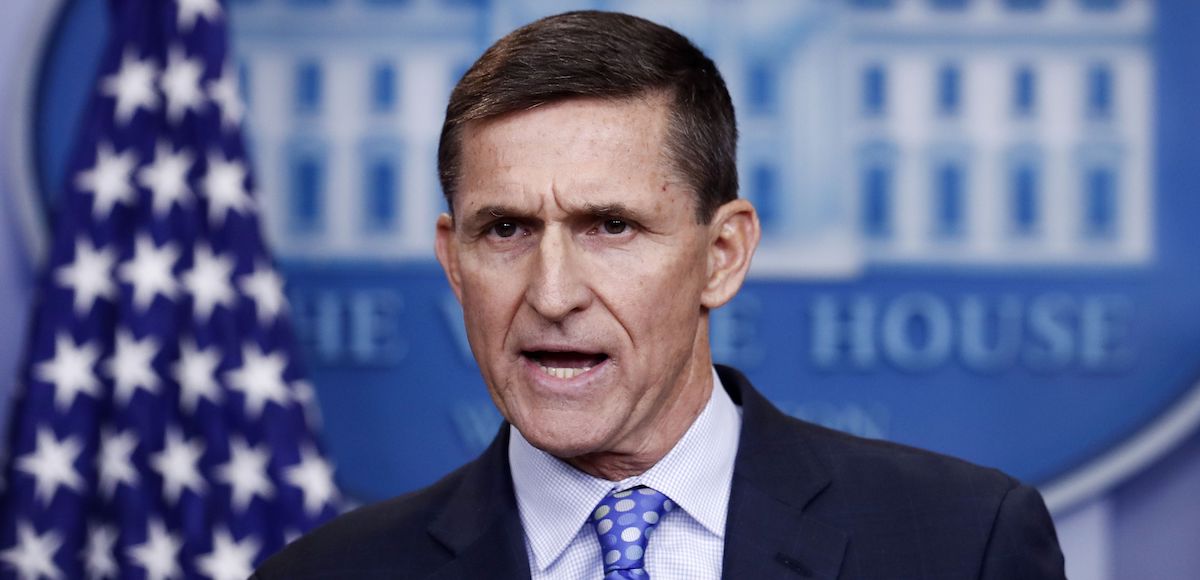 DEVELOPING: Lt. General Michael Flynn has been charged with "willfully and knowingly" making false statements to the Federal Bureau of Investigation (FBI), People's Pundit Daily (PPD) has learned.
The former Director of National Intelligence (DNI) under Barack Obama and national security advisor under President Donald Trump didn't tell the truth about the content of a conversation he had with Russian Ambassador Sergey Kislyak.
On January 24, 2017, Lt. General Flynn told federal investigators he did not talk about sanctions during the conversation, but transcripts of the intercepted phone call show otherwise. It's unclear whether the intercept was made as a result of a warrant under the Foreign Intelligence Surveillance Act (FISA). In December, he was traveling outside the country with his wife on vacation.
The charge is a single count under what is commonly referred to as "The Martha Stewart Statute." According to the the court document, those false statements are as follows:
"On or about Dec 29, 2016, FLYNN did not ask the Government of Russia's Ambassador to the United States ("Russian Ambassador") to refrain from escalating situation in response to sanctions that the United States had imposed against Russia that same day; and FLYNN did not recall the Russian Ambassador subsequently telling him that Russia had chosen to moderate its response to those sanctions as a result of his request."
"On or about December 22, 2016, FLYNN did not ask the Russian Ambassador to delay the vote on or defeat a pending United Nations Security Council resolution; and  that the Russian Ambassador subsequently never described to FLYNN Russia' response to his request."
Lt. Gen. Flynn was fired by the President Trump after it was revealed he misled Vice President Mike Pence about the conservation he had with the Russian ambassador.
He is expected to appear in court in the District of Columbia at 10:00 AM EST. The Associated Press (AP) reported he is also expected to plead guilty.
Worth noting, the charges are not related to his firm Flynn Intel Group.
Before Robert Mueller was appointed Special Counsel, the FBI was focused on the relationship between Lt. General Flynn and a Turkish businessman to determine whether it played any role in his decision-making during the brief time he served as President Trump's national security advisor.
The firm received $530,000 from Inovo late last year to investigate Fethullah Gulen, the Turkish cleric with ties to Hillary Clinton currently residing in the United States. Turkish authorities claim he was behind the orchestration of a failed attempted coup against the government last year.
A grand jury subpoena issued by the U.S. Attorney's Office for the Eastern District of Virginia to Ekim Alptekin, a business associate of Lt. General Flynn, shows that federal prosecutors are focusing on whether payments received influenced his decisions during the transition and his brief time as national security adviser.
Lt. General Flynn didn't disclose the relationship in full until weeks after his resignation from the White House, and potentially wasn't forthcoming with the FBI on the matter. Mr. Alptekin has claimed he hired Flynn Intel Group to improve relations between the U.S. and Turkey, but he arranged the Sept. 19 meeting in New York between him and Turkey's minister of foreign affairs and minister of energy.
It was during that meeting that former Central Intelligence Agency Director James Woolsey claimed Mr. Flynn discussed removing Mr. Gulen from the U.S. and taking him to Turkey. His spokesman at the time refuted Mr. Woolsey's account and said at no time did he discuss any illegal actions, including what would have been an illegal physical removal.