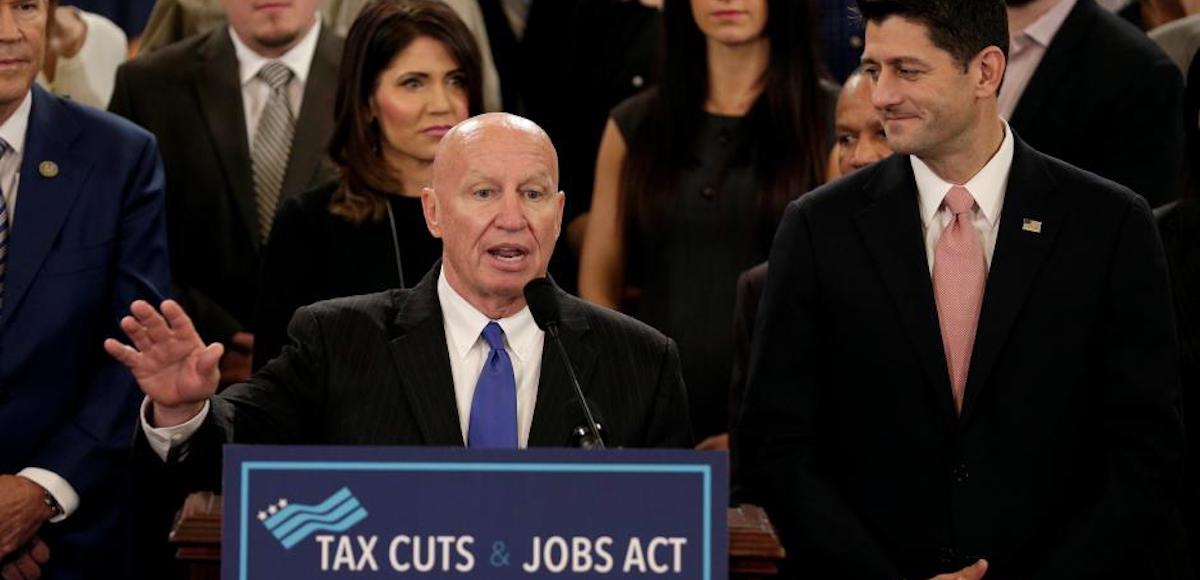 The Club for Growth is urging Republicans in the U.S. House of Representatives to pass the Senate version of tax reform and address concerns next year. Over the weekend, the U.S. Senate passed the Republican tax reform bill known as the Tax Cuts and Jobs Act, paving the way for the first overhaul to the U.S. tax code in 31 years.
Thanking "conservative champions who fought tirelessly to incorporate pro-growth policies" in the bill, the free-market advocate group praised the Senate for "repealing the individual mandate and eliminating the SALT subsidies for high-tax states."
"Club for Growth now calls on Speaker Paul Ryan to bring the Senate version of the bill to the House floor for passage next week. The bill should arrive on President Trump's desk before Christmas giving the American people a well-deserved present," Club for Growth President David McIntosh said in a statement emailed to People's Pundit Daily (PPD). "If some House members have lingering concerns, Club for Growth supports efforts to take up those reforms in another tax reform bill next year."
The vote was a major victory for President Donald Trump, who made tax cuts his key agenda item and signature piece of legislation for the first year of his presidency. The House already passed another version of the bill and there are few but significant differences, including local property tax deductions up to $10,000. It was added to win over the vote of Senator Susan Collins, D-Maine, while additional business tax cuts were added for Montana Republican Senator Steve Daines.
The bill is heading to conference between the upper and lower chambers Monday. Nevertheless, if an agreement is reached, which is expected, it will be sent to President Trump's desk for his signature. The Club, which typically pushes for most conservative version, said "conservatives have much to celebrate" in the Senate bill and should move forward quickly.
"Club for Growth looks forward to the next steps as pro-growth tax reform — and the economic prosperity it unleashes — now becomes a reality for our nation," Mr. McIntosh said.