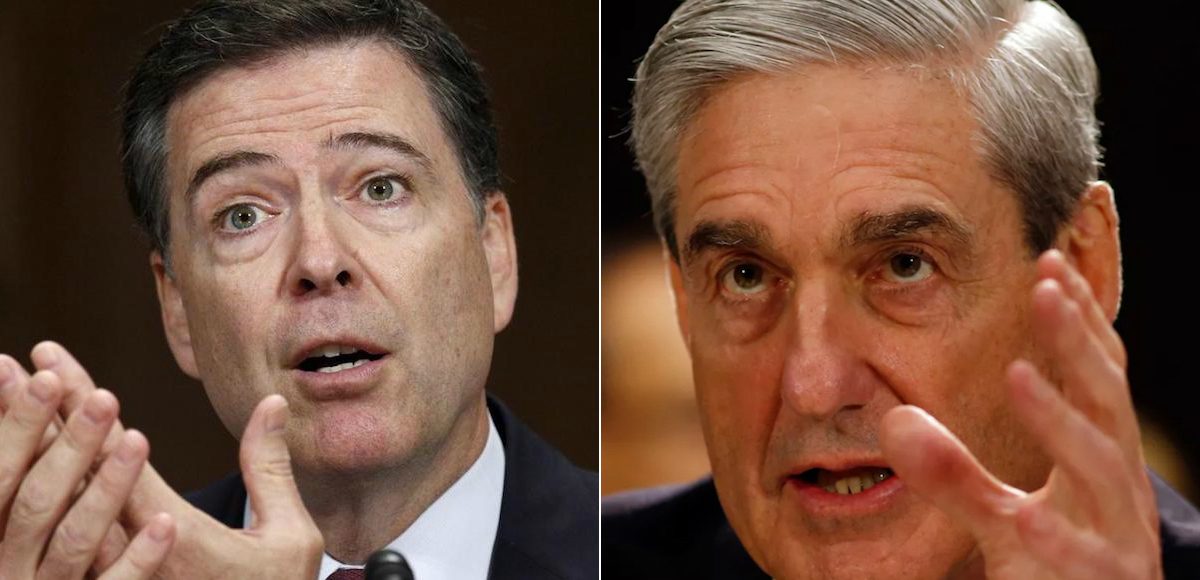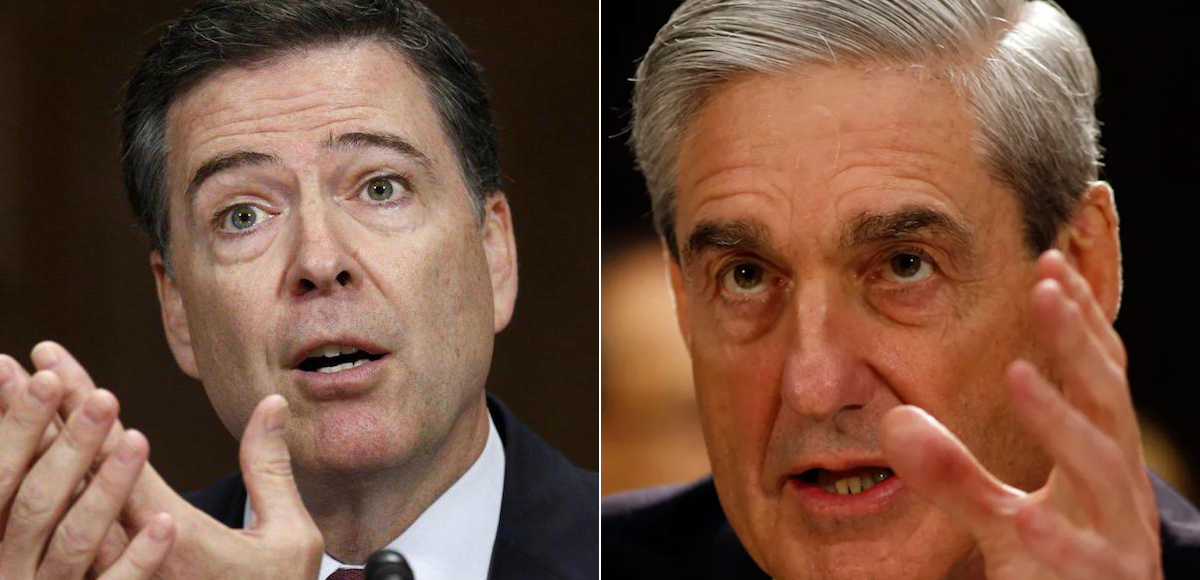 Liberal Harvard Law Professor Alan Dershowitz said "we'd have a constitutional crisis" if President Donald Trump was charged with obstruction of justice. Democrats have hoped Special Counsel Robert Mueller III at least recommends obstruction charges for firing former FBI director James Comey, who claimed he was asked to drop the investigation.
"And I think if Congress ever were to charge him with obstruction of justice for exercising his constitutional authority under Article II, we'd have a constitutional crisis," Professor Dershowitz said on "Fox and Friends" Monday morning. "You cannot charge a President with obstruction of justice for exercising his constitutional power."
Senator Dianne Feinstein, D-Calif., under electoral pressure from the Left in her own party, said she believes an obstruction of justice case is forming against President Trump. Professor Dershowitz said "Senator Feinstein simply doesn't know what she's talking about when she claims firing the director amounts to obstruction of justice," adding "a President is completely authorized to do under the Constitution."
As People's Pundit Daily (PPD) previously reported, legal experts on both sides of the aisle say Mr. Comey put himself in legal jeopardy and failed to pin obstruction of justice on President Trump.
Liberal law professor Jonathan Turley agreed with Professor Dershowitz, saying Mr. Comey's testimony "actually helped Trump and his legal case." He said that even if we accept his version of events he "did not describe a crime or an impeachable offense."
"Comey also confirmed that Trump only expressed a 'hope' that the Flynn investigation would end — a statement that Trump made repeatedly publicly," Professor Turley commented in a response. "Again, however, having a duplicitous or dishonest nature is not an impeachable offense. Indeed, if that standard were applied in Washington generally, it would be a ghost town."
Professor Dershowitz previously expressed serious concerns over the handling of the Russia investigation. He opposes the special counsel on the basis that it is "backward" investigation, meaning it started without any crime even being committed.
Mr. Dershowitz likened the inquiry to the words of Joseph Stalin's secret police chief, Lavrentiy Beria: "Show me the man and I'll find you the crime."
Greg Jarrett, a former defense attorney who is now an anchor at Fox News, elaborated on the actual law, which is not only defined by the statute but also affirmed by the U.S. Supreme Court in the 2005 case of Arthur Anderson v. United States.
"James Comey's public testimony exonerates President Trump of obstruction of justice. To put it simply, 'hoping' that something happens is not a crime," Mr. Jarrett wrote. "The law demands much more than that. Felony obstruction requires that the person seeking to obstruct a law enforcement investigation act 'corruptly.'"
"The statute specifically defines what that includes: threats, lies, bribes, destruction of documents, and altering or concealing evidence," he added. "None of that is alleged by Comey."
Speaking of Arthur Anderson vs United States, the convictions in the high-profile case were unanimously overturned by the U.S. Supreme Court.
Andrew Weissmann, who was hired by Mr. Mueller despite having has a history of serious ethics violations, gave jury instructions that removed criminal intent from the law and improperly portrayed the law Andersen was charged with breaking. Ethics complaints also said Mr. Weissman "plainly suppressed" evidence favorable to the defense.
"For obstruction of justice by the President, you need clearly illegal acts. With Nixon, hush money paid, telling people to lie, destroying evidence. Even with Clinton they said that he tried to influence potential witnesses not to tell the truth," Professor Dershowitz added. "But there's never been a case in history where a President has been charged with obstruction of justice for merely exercising his constitutional authority."
"That would cause a constitutional crisis in the United States."