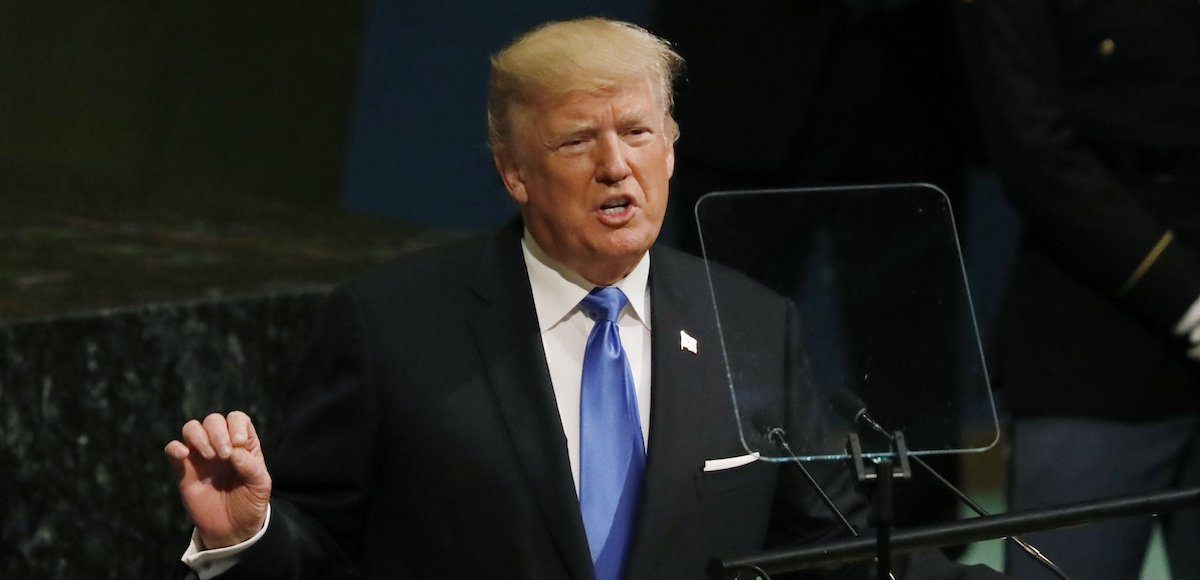 President Donald Trump has decided not to issue further sanctions related to the Iran nuclear deal, but issued a strong ultimatum to European members — renegotiate the terms or the United States (US) is out. The White House said new sanctions will target non-nuclear entities, including the head of the judiciary for unlawful imprisonments.
"This is a last chance," President Trump warned. "In the absence of such an agreement, the United States will not against wave sanctions in order to stay in the Iran nuclear deal. And if at anytime I judge that such an agreement is not within reach, I will withdraw from the deal immediately."
There are four central tenets in the Trump Administration's demands, which must be met in order to re-certify the deal.
Iran must allow immediate inspections,
Iran cannot come close to having nuclear weapons,
The ban of nuclear weapons capabilities has no expiration date,
Their nuclear and ballistic missile programs are inseparable.
In October, President Trump said it is his "highest obligation is to ensure the safety and security" of Americans, which is why he ordered a "complete strategic review" of the Joint Comprehensive Plan of Action (JCPOA), better known as the Iran nuclear deal.
Following that review, he concluded the deal negotiated by the Obama Administration was not in the best interest of the U.S. and will lead to the "predictable conclusion" of Iran getting a nuclear weapon.
"Based on the factual record I have put forward, I am announcing today that we cannot and will not make this certification," President Trump said. "We will not continue down a path whose predictable conclusion is more violence and terror, and very real threat of Iran's nuclear breakout."
The Iran Nuclear Agreement Review Act (INARA), which was passed nearly unanimously by the U.S. Congress, requires the President to re-certify the Iran nuclear deal every 90 days. The decision now starts a 60-day congressional review period, which taken alone does not break the agreement between the U.S., Iran and other world powers.
However, it does start a clock to resume sanctions that the U.S. had lifted prior to and as part of the Iran nuclear deal. With the decision Friday, President Trump is making it clear that he will allow the clock to run out without action from European allies and sanctions will move forward.
The"fix it or nix it" approach is supported notably by Sen. Tom Cotton, R-Ark., and Prime Minister Benjamin Netanyahu, French President Emmanuel Macron and British Prime Minister Theresa May have also made statements in the past few weeks indicating support for a plan that forces Iran back to the table. The goal is to reimplement the economic pain that brought the regime to the table in the first place.