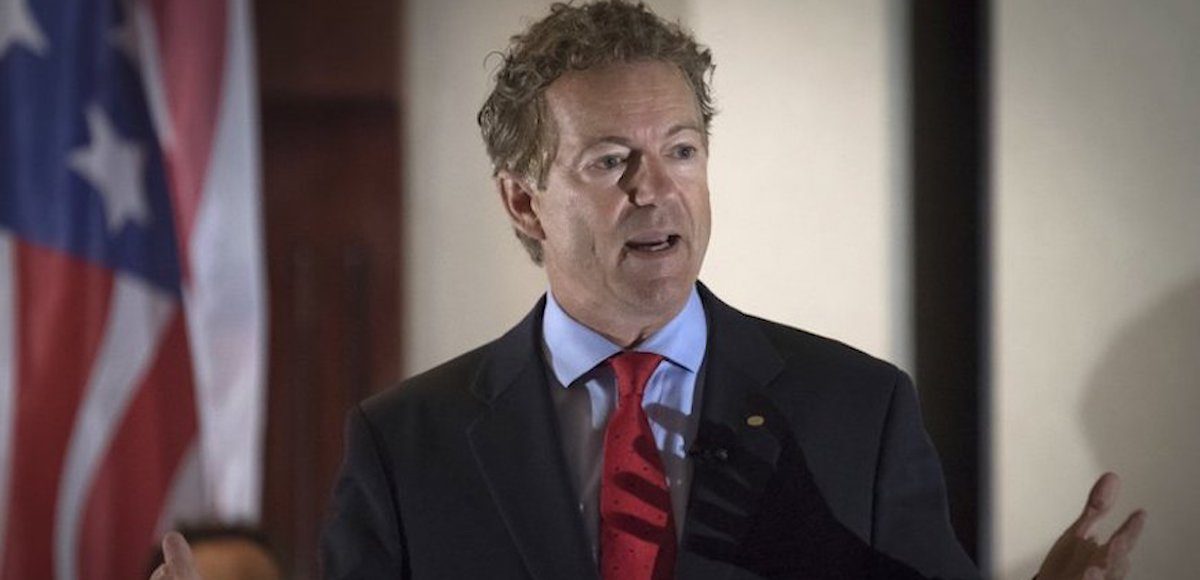 Senator Rand Paul, R-Kty., said Friday morning "there will be a filibuster" of the vote to reauthorize Section 702 of the Foreign Intelligence Surveillance Act (FISA). The libertarian-leaning senator, who made the remarks on "America's Newsroom" on Fox News Friday, also said House Speaker Paul Ryan's claim this bill is about foreigners is "disingenuous."
The House of Representatives on Thursday voted overwhelmingly 256-164 to renew Section 702, which allegedly allows intelligence agencies to collect information on foreign targets abroad. However, it has been repeatedly misused to spy on domestic targets — Americans.
The vote came just one day after other news outlets have confirmed what sources told People's Pundit Daily (PPD) weeks ago — parts of the unverified, Kremlin-sourced anti-Trump Steele dossier was used by the Obama Administration to obtain a FISA warrant to spy on members of the Trump campaign and, later, the Trump transition team.
Multiple sources warned that there will be more information in the coming week regarding "systemic 'FISA abuse'."
Supporters say it's a critical program to ensure the intelligence community can prevent terrorist attacks, even though internal government reports have not attributed a single foiled terrorist plot to it.
"We don't know what the terrorists are up to," House Speaker Paul Ryan, R-Wis., said on the floor of the House before of the vote. "We can't send that information to our authorities to prevent terrorist attacks. The consequences are really high."
Speaker Ryan added that "we're talking about foreigners in this bill."
But Senator Paul said "the best way I can characterize that comment is disingenuous." He added that the reform-reauthorization the speaker and other lawmakers support not only allows intelligence to spy on Americans but also to use that information in other cases.
As PPD also previously reported, the Obama Administration admitted at a FISA court hearing on October 26 (2016) that National Security Administration (NSA) intercept database searches "routinely" violated Americans' Fourth Amendment rights. Senator Paul and libertarian-leaning Rep. Justin Amash, R-Mich., support a bill that would have imposed multiple restrictions on the intelligence community's spying activities.
That version would require the intelligence community to get a warrant if they wanted to view incidental intelligence related to Americans. A bipartisan group of lawmakers from the House Freedom Caucus and Democrats, agreed.
"I voted against it because of the idea you could actually look at Americans' content without a warrant," Rep. Jim Jordan, R-Ohio, a member of the House Freedom Caucus said after the vote. "That's not how the Fourth Amendment is supposed to operate."
"If you're going to query anything, if you're going to search anything, then you're supposed to get a probable cause warrant."
Forty other senators would need to agree with Senator Paul to stop passage of the bill in the U.S. Senate, which is expected to take it up next week.