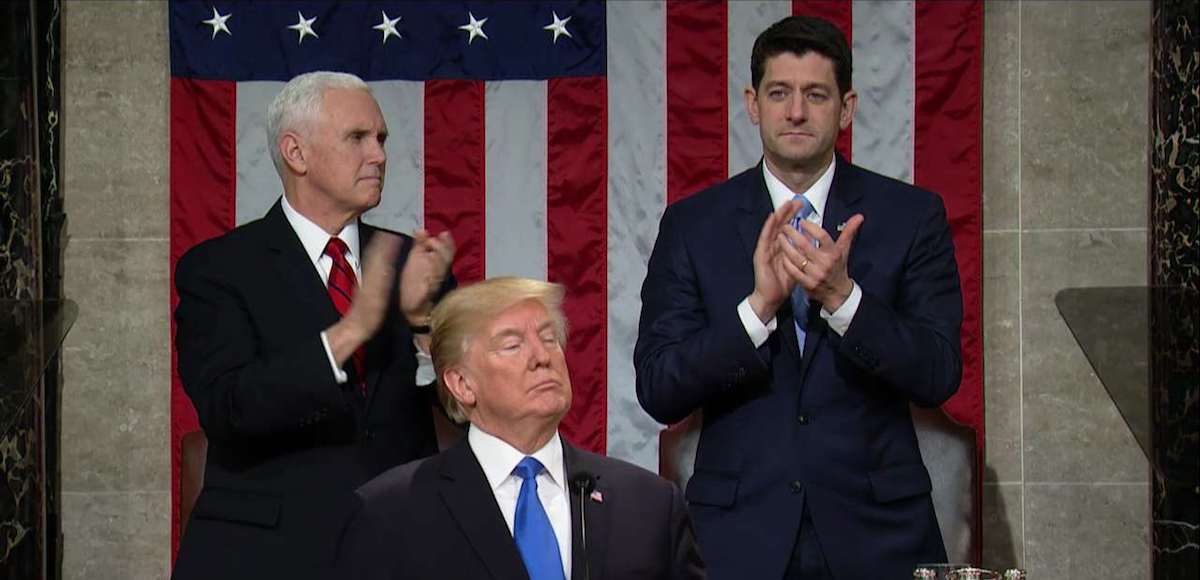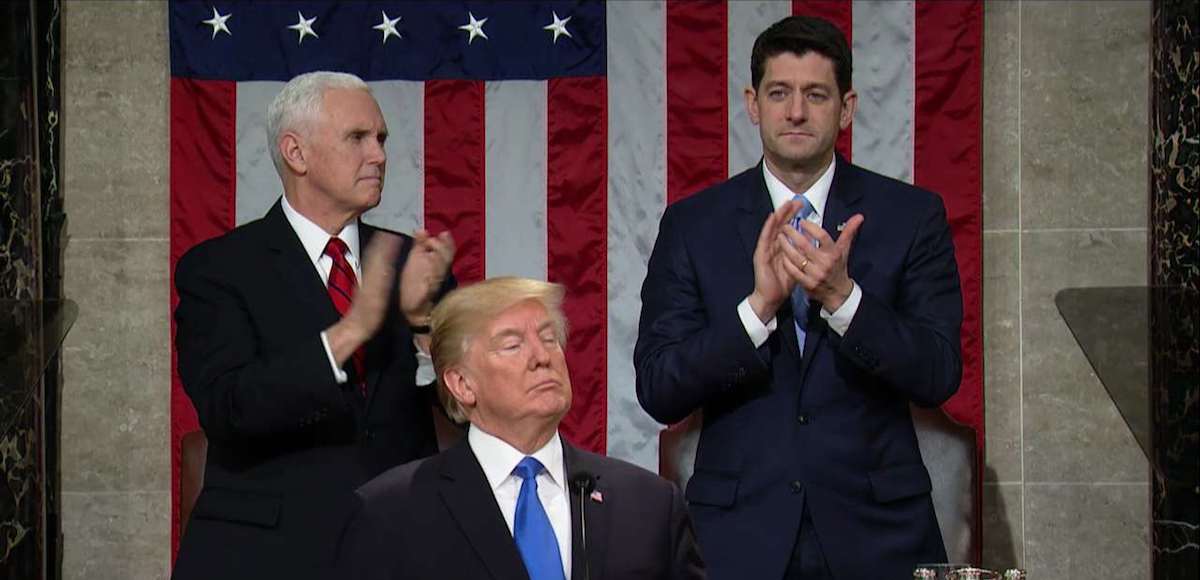 Democrats in the chamber booed remarks made by President Donald Trump just before he honored the victims of MS-13 violence during the State of the Union. The White House invited Evelyn Rodriguez and Freddy Cuevas, as well as Elizabeth Alvarado and Robert Mickens, whose teenage daughters were killed by MS-13 gang members in 2016.
President Trump told them that "everyone in America is grieving for you."
But before he invited them to stand, he was delivering remarks about the reality of increased illegal immigrant gang violence that has resulted from a lack of border security and chain migration. Democrats in attendance, who largely sat on their hands throughout the an address that received 115 standing ovations and rounds of applause, booed as if they were insulted.
It ended abruptly only when it became clear that his remarks were a lead in to the stories relating to the victims' families also in attendance.
The body of Ms. Alvarado and Mr. Mickens' 15-year-old daughter, Nisa Mickens, was found on a street in Brentwood, New York, on September 13, 2016. It was one day before her 16th birthday. Ms. Rodriguez and Mr. Cuevas' 16-year-old daughter, Kayla Cuevas, was beaten and stabbed to death by MS-13 gang members in 2016. Her body was found the day after Mickens was found.
Six MS-13 gang members have been charged with their murders.
"Everyone in America is grieving for you. And 320 million hearts are breaking for you," President Trump said. "We cannot imagine the depth of your sorrow, but we can make sure that other families never have to endure this pain."
Democrats refused to stand after those remarks. While President Trump invited the families of those who fell prey to illegal immigrant violence, Democrats invited so-called "Dreamers," the children of illegal immigrants.
"Tonight, I am calling on the Congress to finally close the deadly loopholes that have allowed MS-13, and other criminals, to break into our country."
Worth noting, a new Harvard-Harris Poll finds Americans overwhelmingly agree with President Trump's position on ending chain migration and the Diversity Immigrant Visa (DV) Program. Roughly 8 in 10 Americans favor reducing legal immigration levels.
Yet, there were also audible objections after President Trump mentioned the dangers they have posed, including importing terrorism.
The Department of Homeland Security (DHS) confirmed Akayed Ullah, 27, a Bangladeshi national living in Brooklyn — the suspect behind an attempted terror attack on the Port Authority in New York City — was in the U.S. due to chain migration.
As PPD was first to report, Sayfullo Saipov, the 29-year-old Uzbekistan national who killed 8 and injured at least 11 others during a terror attack near the World Trade Center in November, came to the U.S. under the program in 2010.
It was less than 5 years ago when all 54 Democrats in the Democrat-controlled Senate voted to end the diversity visa lottery, to end family members of U.S. citizens from coming here on reunification visas and create "merit-based" visas.