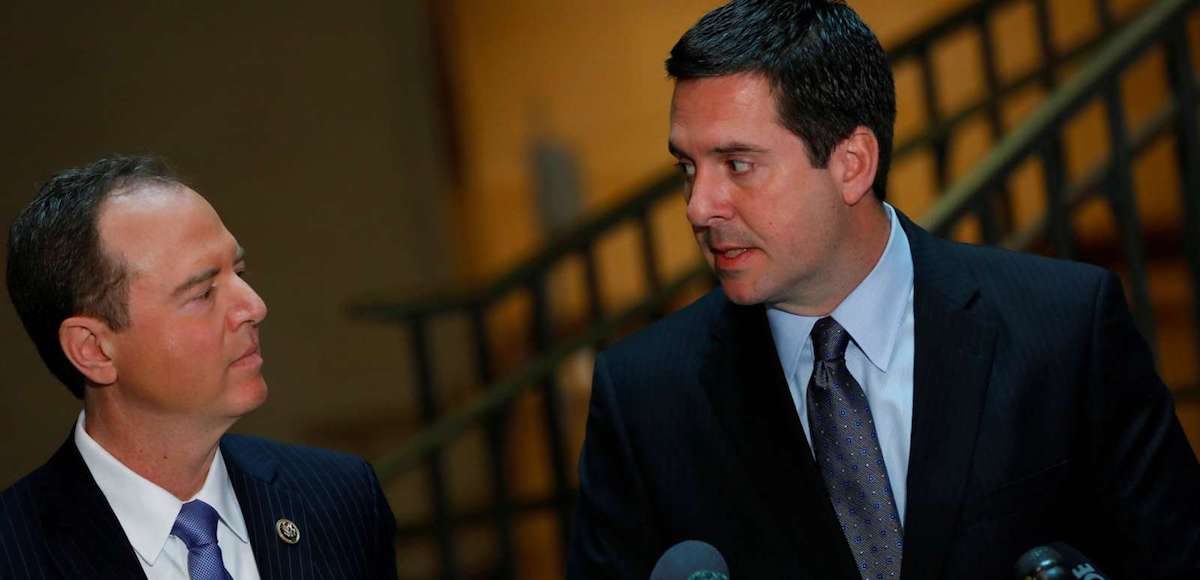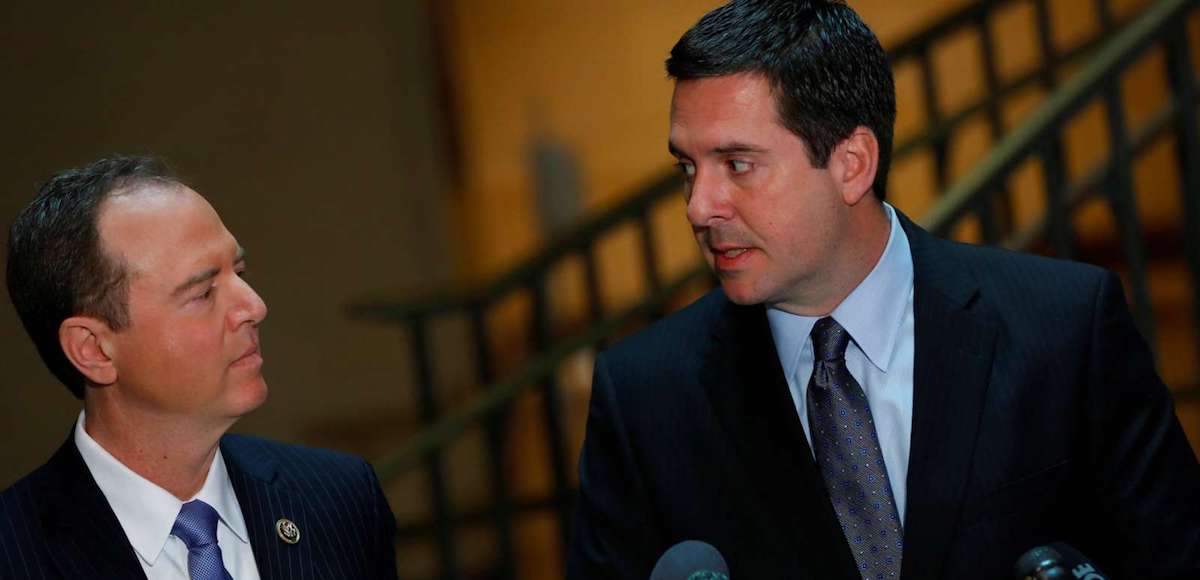 Representative Devin Nunes, R-Calif., reacted to the release of the Democratic memo on Saturday, saying it is an attempt to cover up abuses of government surveillance programs.
"They're trying to cover up FISA abuses," Chairman Nunes said at the Conservative Political Action Conference, or CPAC 2018 in National Harbor. "Not only are they trying to cover it up, but they are colluding with parts of our government to cover up the abuses."
CPAC is an annual gathering of mostly young conservative activists. Chairman Nunes received a standing ovation and given the American Freedom Award for his efforts to route out and expose FISA abuses, which he said evidence indicates only occurred at the political appointee level, not among the rank-and-file.
Section 702 of the Foreign Intelligence Surveillance Act (FISA) allows intelligence agencies to collect information on foreign targets abroad. However, as PPD also previously reported, it has been "routinely" abused and misused to spy on domestic targets, including President Trump, his associates and other U.S. citizens.
Every single Republican in the House of Representatives voted in favor of releasing the Democrat memo that aims to downplay grave abuses of the government surveillance programs. That compares to every single Democrat voting against the release of the bombshell Republican memo authored largely by Chairman Nunes.
It revealed that officials at the Federal Bureau of Investigation (FBI) and Justice Department (DOJ) used false information to obtain a FISA warrant to spy on Team Trump via peripheral advisors Carter Page and (later) George Papadopolous.
The two were used as an excuse to gather "incidental" intelligence on bigger players to include President Donald Trump, himself, before and after the election. The FISA court was not explicitly made aware that the dossiers were political opposition research funded by the Democratic National Committee (DNC) and the campaign for Hillary Clinton.
Earlier this week, the HPSCI sent a letter to former and current officials asking them when they knew about the abuses. Chairman Nunes made it clear that action will be taken if they stonewall on their responses to these questions.
"We aren't going to have a FISA court for very much longer if the FBI and DOJ continue to abuse it," he said. "We are going to get through this as a nation, but we need to make it clear that using political dirt as justification to spy on your political opponent, no matter who it is, will never happen again."
He said the collapse of the media and their integrity is "sad," adding the press was told exactly how he would handle the revelation over FISA abuses. Chairman Nunes said that he didn't brief the Democrats on the HPSCI immediately after because they cannot be trusted not to leak to the press.
Yet, they still ran headlines alleging he was not being transparent.
Bank records obtained by the HPSCI probe show Fusion GPS, the shadowy smear firm hired by Clinton lawyer Marc E. Elias of Perkins Coie, made payments to at least 3 journalists known for covering Russian collusion stories. Yahoo News is cited as one of the news outlets "briefed" on the Kremlin-sourced dossier authored by former MI6 British Intelligence Officer Christopher Steele.
Senators Chuck Grassley, R-Iowa, and Lindsey Graham, R-S.C., sent a a criminal referral to Mr. Rosenstein and FBI Director Christopher Wray to investigate Mr. Steele, citing potential violations of 18 U.S.C. § 1001, or making false statements to investigators particularly regarding the distribution of claims contained in the dossier.
"No one in the mainstream media has covered it [letter over FISA abuses]," he said. "How is that possible?"