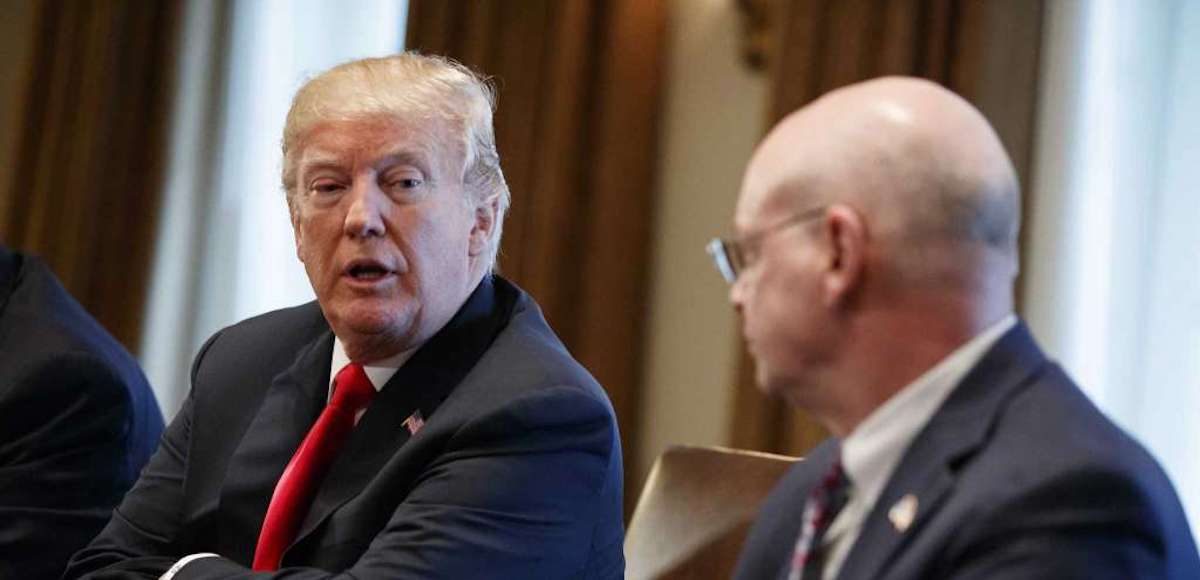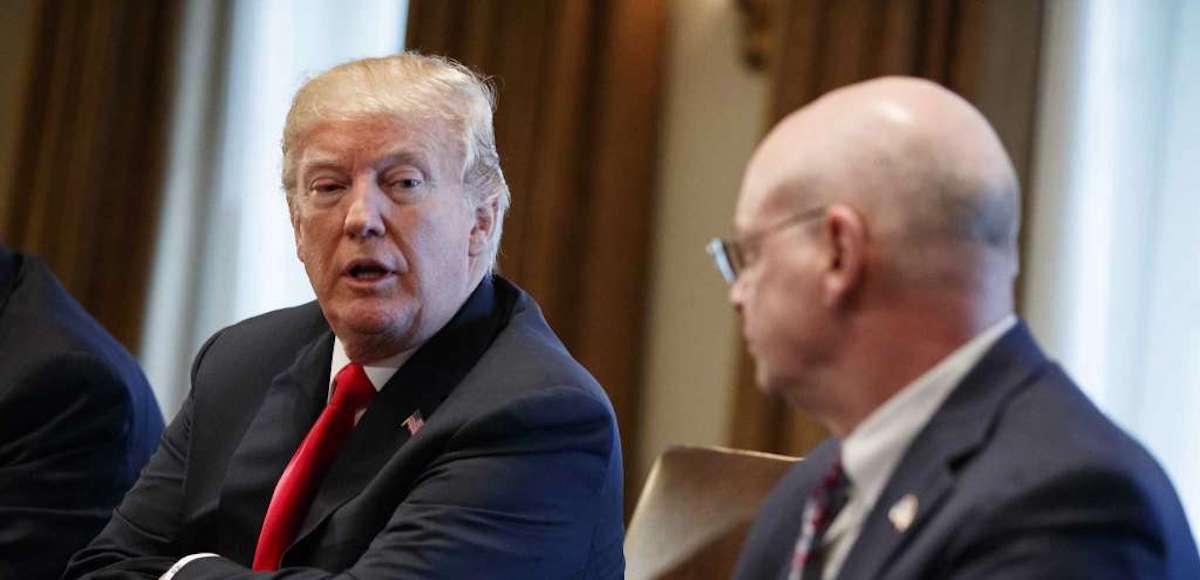 President Donald Trump issued proclamations exercising his authority under Section 232 of the Trade Expansion Act of 1962, imposing tariffs on foreign steel and aluminum.
The executive action starts a 15-day clock before a 25% tariff on imported steel and 10% tariff on imported aluminum go into effect. The White House said "the President recognizes that Canada and Mexico present a special case" and included a clause granting them a roughly 30-day grace period to avoid being impacted.
"Our factories were left to rot and to rust all over the place," President Trump said, flanked by steelworkers and union representatives. "Thriving communities were turned into ghost towns."
"Those who poured their souls into building this great nation were betrayed. But that betrayal is now over."
Assistant to the President Peter Navarro, who also serves as the Director of the White House National Trade Council and Director of Trade and Industrial Policy, is widely popular with the president's economic nationalist base. However, he terrifies globalists in D.C. and on Wall Street.
"Canada and Mexico are going to be given an opportunity to negotiate a fair trade deal for NAFTA," Mr. Navarro told Charles Payne shortly before the ceremony at the White House. "If we get that, they won't receive the tariffs."
"Tomorrow, bottom line, is gonna be a good day for America."
It's rumored that Mr. Navarro is a top candidate to replace Gary Cohn, who as People's Pundit Daily (PPD) reported has resigned. The resignation came as President Trump plans to return to the message of economic nationalism that fueled the greatest political upset in modern U.S. political history.
The former New York businessman-turned-President of the United States ran for the highest office in the land vowing to renegotiate the North American Free Trade Agreement (NAFTA) and withdraw the U.S. from the Trans-Pacific Partnership (TPP).
Shortly after taking office, President Trump signed an executive order making good on the latter and moving to renegotiate NAFTA on a bilateral basis.
"I'm delivering on a promise I made during the campaign," President Trump said, adding "and I've been making it for a good part of my life."
Mr. Cohn was constantly in opposition to the platform of economic nationalism that resulted in the cracking of the Blue Wall in November of 2016. President Trump became the first Republican presidential candidate to carry Pennsylvania and Michigan since 1988 and the first to carry Wisconsin since 1984.
He said on Monday that he would reconsider proposed tariffs on imported steel and aluminum if and when a "new and fair NAFTA agreement is signed."
President Trump left the door open for other individual countries to potentially modify or remove the tariff "under certain conditions."
"Modification or removal of the tariffs would be possible if alternative means are agreed upon to ensure imports from a country no longer threaten to impair our national security," the White House said.
United States Trade Representative Robert Lighthizer is responsible for negotiations with countries that seek an alternative means to the steel and aluminum tariffs. He personally supports including an exemption for NAFTA nations if the trade deal can be retooled.
"There's no love-loss between me and the President," said Stewart Acuff, a leading labor official, socialist and former AFL-CIO official. "But he's right this time."
A little-reported review recently conducted by the U.S. Commerce Department found steel import levels and global excess capacity are weakening the U.S. economy and are threatening national security. The report concluded that excess levels of foreign steel imports are displacing domestic production.
U.S. producers face more competition from foreign imports as other countries continue to increase their exports and further their own economic interests.
What Industry Is Saying
U.S. Steel Corporation (NYSE: X) CEO David Burritt said during the meeting that the new tariffs on steel and aluminum imports are "vital to the interests of the United States."
"This is vital to the interests of the United States. This is our moment, and it's really important that we get this right," Mr. Burritt said. "We believe that the leadership that this administration has shown on tax reform is simply outstanding. The elimination of bureaucracy is simply outstanding. We trust your judgment on this issue."
Nucor Corporation (NYSE: NUE) President and CEO John Ferriola mirrored those sentiments and praised the Trump Administration for taking further action to protect U.S. industry. Nucor is now the largest steel producer in America.
"We believe very strongly that it's time for decisive and meaningful action to stem the flow of illegally traded imports into this country," added Mr. Ferriola. "And we are counting on the administration to fulfill the promises that were made and to give us that level playing field to compete."