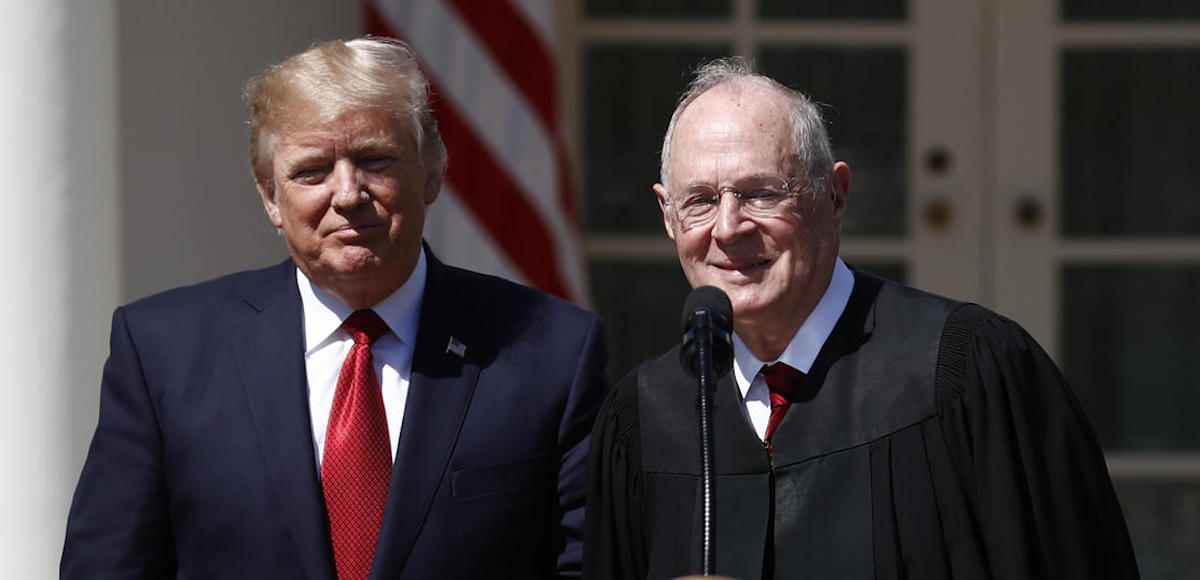 In 2016, U.S. Supreme Court Justice Anthony Kennedy shot down retirement rumors swirling around D.C., but they have returned.
Senator Dean Heller, R-Nev., told a group of people earlier in March that Supreme Court Justice Anthony Kennedy will likely retire in the coming months, the leftwing website POLITICO reported.
"Kennedy is going to retire around sometime early summer," Senator Heller told a group in Las Vegas. "Which I'm hoping will get our base a little motivated because right now they're not very motivated. But I think a new Supreme Court justice will get them motivated."
The Nevada senator isn't the only lawmaker making similiar remarks behind the scenes.
A retirement for the Republican-appointed swing vote would give President Donald J. Trump and Senate Republicans the opportunity to cement a constitutional lean on the High Court. While Barack Obama put two young judicial activists on the Court during his tenure, President Trump nominated and appointed Justice Neil Gorsuch, who has proven himself a solid constitutional conservative.
Worth noting, recent polling shows the vast majority of Americans believe that the U.S. Supreme Court should strictly follow the U.S. Constitution when issuing rulings. Even though Democrats opposed Justice Gorsuch, Americans viewed him to be mainstream.
As People's Pundit Daily (PPD) previously examined, the Democratic Party historically has been the party of obstruction with judicial appointments, particularly relating to the U.S. Supreme Court. However, as PPD also previously reported, President Trump set a new record for the most federal judges appointed in his first year, beating the record held jointly by Presidents Richard Nixon and John F. Kennedy.
That pace has continued in 2018.
Senator Heller is up for re-election this year in a state that barely voted for Hillary Clinton in 2016, 47.9% to 45.5%. Like many Republicans, Senator Heller now praises President Trump, particularly on the issues of tax reform and deregulation. He also purports to support changing the rules in the U.S. Senate to allow for a simple majority vote to approve legislation.
However, Danny Tarkanian, a Nevada businessman who has been far more supportive of President Trump than the incumbent, announced in August that he will be challenging Senator Heller for the nomination in the Republican primary. Recent polls show he is more than a contender.