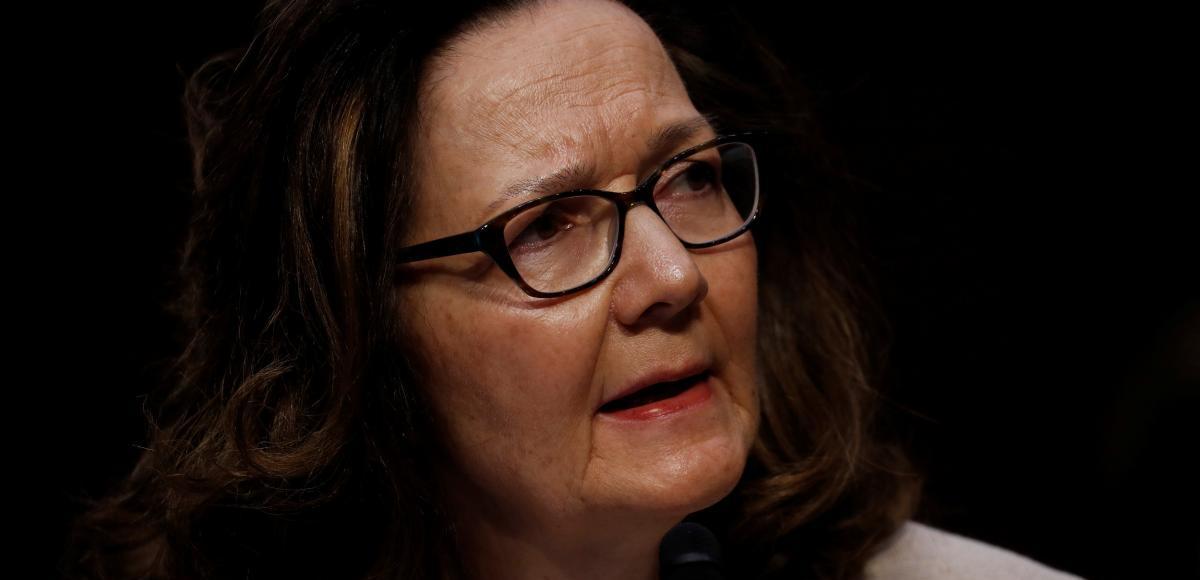 The U.S. Senate voted 54 to 45 to confirm Gina Haspel as the first female Director of the Central Intelligence Agency (CIA), with most Democrats opposing her nomination. The vote came just one day after the Senate Intelligence Committee voted 10 – 5 largely along party lines to move forward with the confirmation.
Five Democrats opposed her nomination in committee, and all but 5 voted against the confirmation in the full U.S. Senate.
President Donald Trump nominated Ms. Haspel to replace now-Secretary of State Mike Pompeo, who replaced Rex Tillerson. The confirmation battle sparked yet another debate over CIA's use of enhanced interrogation techniques (EITs) after the horrific terrorist attacks on September 11, 2001.
While Ms. Haspel served as a supervisor of a secret prison in Thailand in 2002 when an al-Qaeda suspect was waterboarded there, she learned of the program at the same time as members of the U.S. Congress. The program received bipartisan support at the time and was deemed legal.
Her boss was none other than John Brennan, who led CIA under Barack Obama. Democrats, and most of the 13 Republicans who voted for him, did not raise the issue of EITs at the time. Senator John McCain, R-Ariz., who was tortured by the Vietnamese in captivity, did not support Ms. Haspel for CIA director.
He implored his fellow senators not to vote for Ms. Haspel, and Senator Jeff Flake, R-Ariz., obeyed that wish. However, both their actions are largely seen as vindictive attempts to be a thorn in the side of President Trump.
Senator McCain voted to confirm Mr. Brennan.
Consequently, a new poll finds a majority of Republican voters view Senator McCain unfavorably and nearly two-thirds want him to step down. Senator Flake is retiring because he cannot survive his own primary.
(Correction: John McCain implored his fellow senators not to vote for Gina Haspel.)
| Yeahs | Nays | Not Voting |
| --- | --- | --- |
| Alexander (R-TN) | Baldwin (D-WI) | McCain (R-AZ) |
| Barrasso (R-WY) | Bennet (D-CO) | |
| Blunt (R-MO) | Blumenthal (D-CT) | |
| Boozman (R-AR) | Booker (D-NJ) | |
| Burr (R-NC) | Brown (D-OH) | |
| Capito (R-WV) | Cantwell (D-WA) | |
| Cassidy (R-LA) | Cardin (D-MD) | |
| Collins (R-ME) | Carper (D-DE) | |
| Corker (R-TN) | Casey (D-PA) | |
| Cornyn (R-TX) | Coons (D-DE) | |
| Cotton (R-AR) | Cortez Masto (D-NV) | |
| Crapo (R-ID) | Duckworth (D-IL) | |
| Cruz (R-TX) | Durbin (D-IL) | |
| Daines (R-MT) | Feinstein (D-CA) | |
| Donnelly (D-IN) | Flake (R-AZ) | |
| Enzi (R-WY) | Gillibrand (D-NY) | |
| Ernst (R-IA) | Harris (D-CA) | |
| Fischer (R-NE) | Hassan (D-NH) | |
| Gardner (R-CO) | Heinrich (D-NM) | |
| Graham (R-SC) | Hirono (D-HI) | |
| Grassley (R-IA) | Jones (D-AL) | |
| Hatch (R-UT) | Kaine (D-VA) | |
| Heitkamp (D-ND) | King (I-ME) | |
| Heller (R-NV) | Klobuchar (D-MN) | |
| Hoeven (R-ND) | Leahy (D-VT) | |
| Hyde-Smith (R-MS) | Markey (D-MA) | |
| Inhofe (R-OK) | McCaskill (D-MO) | |
| Isakson (R-GA) | Menendez (D-NJ) | |
| Johnson (R-WI) | Merkley (D-OR) | |
| Kennedy (R-LA) | Murphy (D-CT) | |
| Lankford (R-OK) | Murray (D-WA) | |
| Lee (R-UT) | Paul (R-KY) | |
| Manchin (D-WV) | Peters (D-MI) | |
| McConnell (R-KY) | Reed (D-RI) | |
| Moran (R-KS) | Sanders (I-VT) | |
| Murkowski (R-AK) | Schatz (D-HI) | |
| Nelson (D-FL) | Schumer (D-NY) | |
| Perdue (R-GA) | Smith (D-MN) | |
| Portman (R-OH) | Stabenow (D-MI) | |
| Risch (R-ID) | Tester (D-MT) | |
| Roberts (R-KS) | Udall (D-NM) | |
| Rounds (R-SD) | Van Hollen (D-MD) | |
| Rubio (R-FL) | Warren (D-MA) | |
| Sasse (R-NE) | Whitehouse (D-RI) | |
| Scott (R-SC) | Wyden (D-OR) | |
| Shaheen (D-NH) | | |
| Shelby (R-AL) | | |
| Sullivan (R-AK) | | |
| Thune (R-SD) | | |
| Tillis (R-NC) | | |
| Toomey (R-PA) | | |
| Warner (D-VA) | | |
| Wicker (R-MS) | | |
| Young (R-IN) | | |