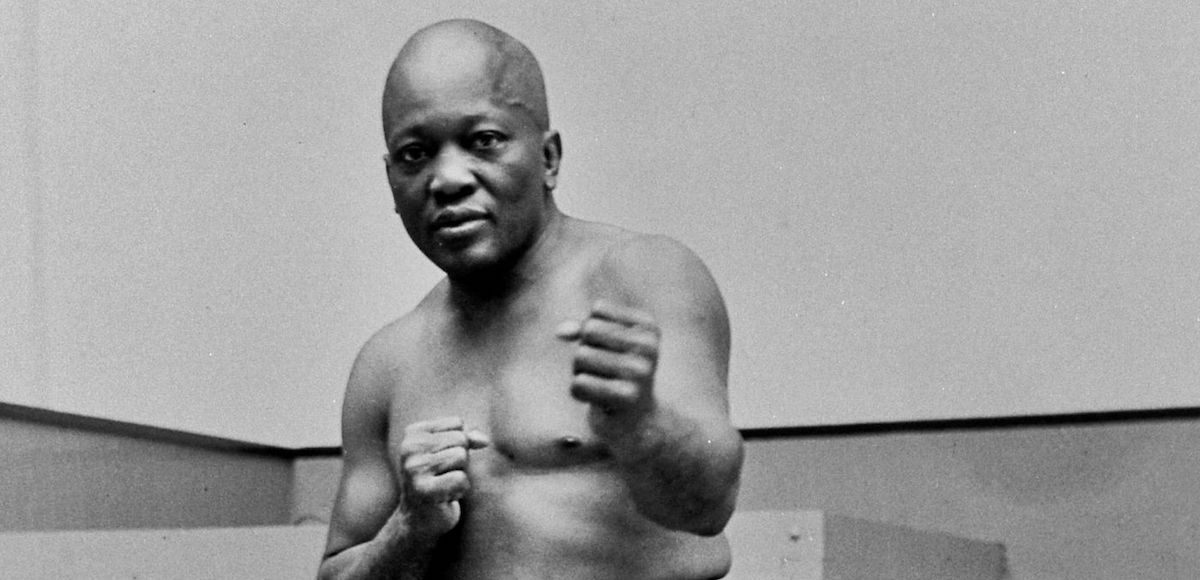 President Donald Trump posthumously pardoned boxing legend Jack Johnson, the first black world heavyweight champion (1908–1915) at the height of the Jim Crow era.
On October 18, 1912, Johnson was arrested on the grounds that his relationship with Lucille Cameron violated the Mann Act, which prohibited one to transport a woman across state lines for "immoral purposes." It was a racially motivated charge that embroiled him in controversy over his relationships and marriages with white women.
Ms. Cameron, an alleged prostitute and soon to be his second wife, refused to cooperate and the case fell apart. However, less than a month later, Mr. Johnson was arrested again on similar charges pertaining to another alleged prostitute.
Belle Schreiber, whom he had been involved with in 1909 and 1910, testified against him. Mr. Johnson was convicted by an all-white jury in June 1913.
President Trump called Mr. Johnson "a truly great fighter" who "had a tough life" including 10 months in federal prison "for what many view as a racially-motivated injustice."
"He was treated very rough, very tough," President Trump said, adding an "executive grant of clemency, a full pardon" was essentially long overdue.
Actor Sylvester Stallone, who played the legendary role of Rocky Balboa, played a pivotal role in bringing the injustice to President Trump's attention. It is the end of a long injustice that numerous figures have repeatedly sought to make right.
A bill requesting George W. Bush to pardon Mr. Johnson passed the U.S. House of Representatives in 2008, but failed to pass in the U.S. Senate.
In April 2009, Senator John McCain, R-Ariz., along with Representative Peter King, R-N.Y., film maker Ken Burns and Mr. Johnson's great-niece, Linda Haywood, requested a presidential pardon from Barack Obama.
He refused, though it was during the height of Mr. Obama's popularity.
On July 29, 2009, the U.S. Congress passed a resolution calling on Mr. Obama to issue the pardon.
"They couldn't get the president to sign it," President Trump said of the refusal.
On June 30, 2016, the 70th anniversary of the boxer's death, the trio sent another petition to Mr. Obama. But on each of these occasions, Mr. Obama declined to pardon Mr. Johnson.
He again refused to grant the pardon.
"Jack Johnson was a boxing legend and pioneer whose career and reputation were ruined by a racially charged conviction more than a century ago," Mr. McCain said in a statement. "Johnson's imprisonment forced him into the shadows of bigotry and prejudice, and continues to stand as a stain on our national honor."
Mr. Johnson, the son of former slaves, defeated Tommy Burns for the heavyweight title in 1908. It was still a time when blacks and whites rarely entered the same ring. His fight versus James J. Jeffries in 1910 became known as the "fight of the century," and he was inducted into the Boxing Hall of Fame in 1954.
UPDATE: After multiple requests for comment, Senator McCain finally released a statement.
"I applaud President Trump for issuing a posthumous pardon of boxing legend Jack Johnson, whose reputation was ruined by a racially charged conviction over a century ago. For years, Congress has overwhelmingly supported legislation calling on multiple U.S. presidents to right this historical wrong and restore this great athlete's legacy. President Trump's action today finally closes a shameful chapter in our nation's history and marks a milestone that the American people can and should be proud of."