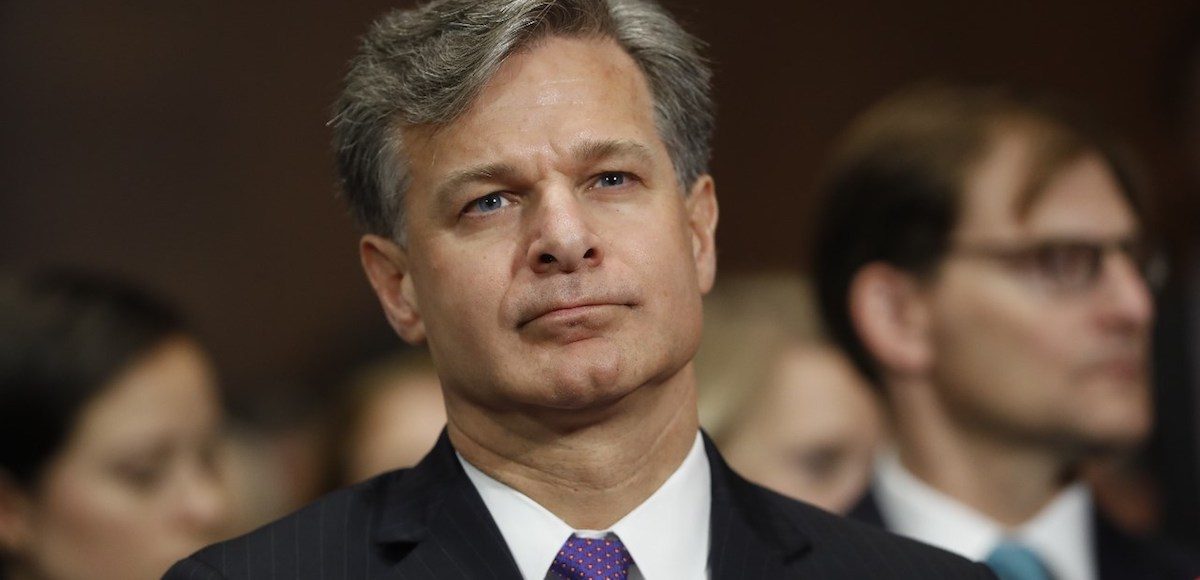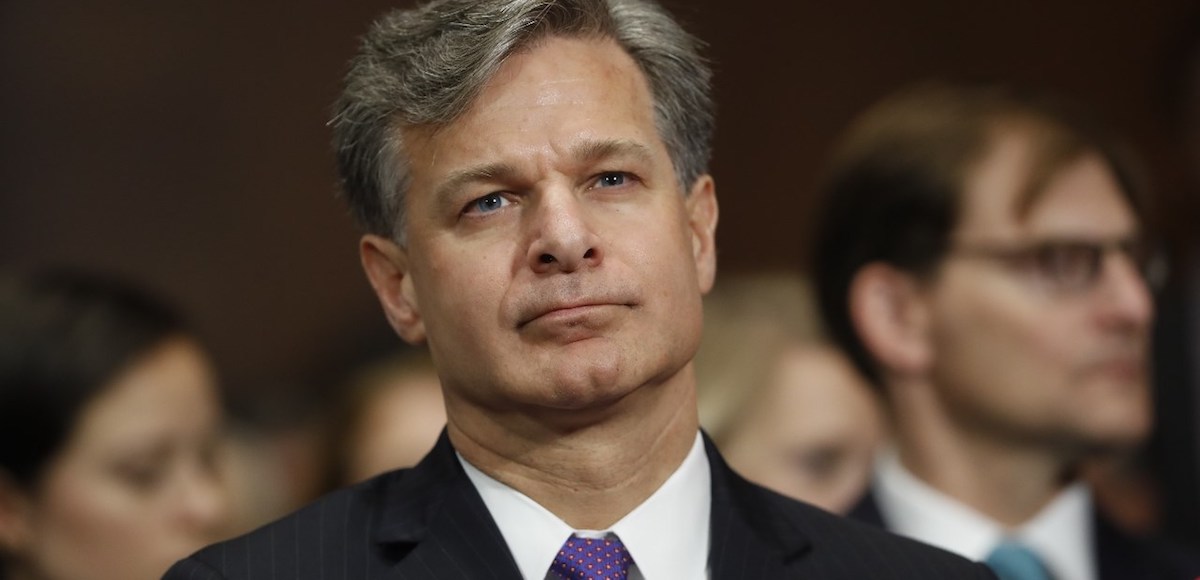 Complaint Alleges Election Conspiracy Continues; No Impact on Election, No American Knowingly Participated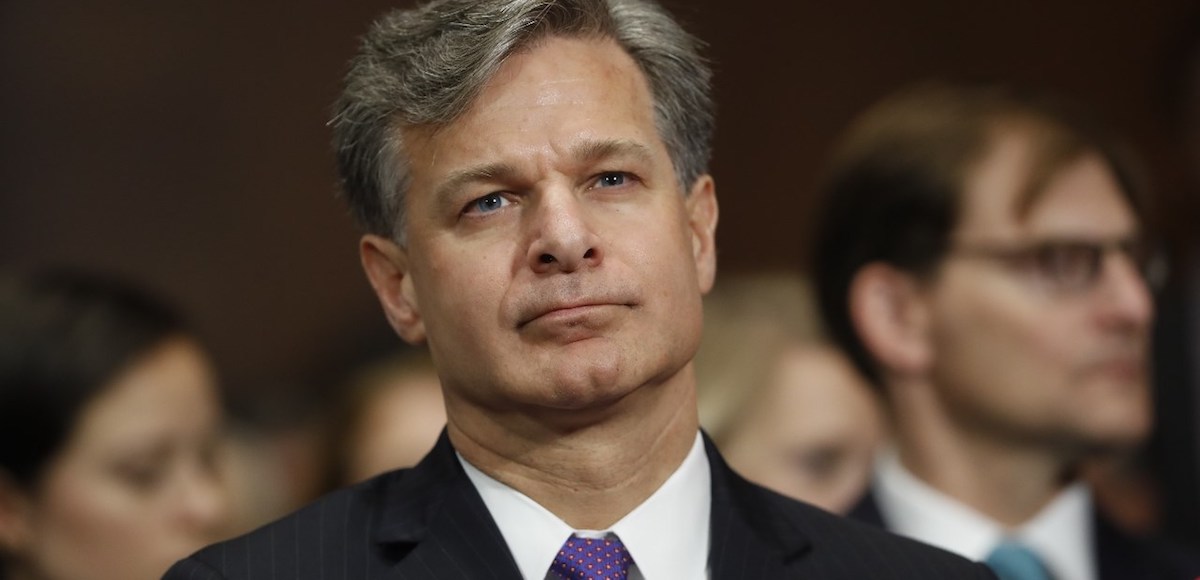 A newly-unsealed complaint charging a Russian national alleged the conspiracy to interference with U.S. elections, including the 2018 midterm elections, "did not exclusively adopt one ideological view" and even pushed "opposing perspectives."
"The strategic goal of this alleged conspiracy, which continues to this day, is to sow discord in the U.S. political system and to undermine faith in our democratic institutions," U.S. Attorney G. Zachary Terwilliger of the Eastern District of Virginia, said.
"This case demonstrates that federal law enforcement authorities will work aggressively to investigate and prosecute the perpetrators of unlawful foreign influence activities, and that we will not stand by idly while foreign actors obstruct the lawful functions of our government."
Elena Alekseevna Khusyaynova, 44, of St. Petersburg, Russia, was charged in September for her alleged role in a Russian conspiracy to interfere in the U.S. political system. Ms. Khusyaynova, served as the chief accountant of Project Lakhta, a Russian umbrella effort funded by Russian oligarch Yevgeniy Viktorovich Prigozhin and two companies he controls, Concord Management and Consulting LLC, and Concord Catering.
Project Lakhta includes multiple components, some involving domestic audiences within the Russian Federation and others targeting foreign audiences in the U.S., members of the European Union (EU), Ukraine, among others. Mr. Prigozhin was referred to as "Putin's chef" by the Associated Press because of his restaurants and catering businesses that host dinners thrown by Russian President Vladimir Putin for foreign dignitaries.
Prigozhin controls "a network of companies," including three the Justice Department has accused of election meddling. On June 20, 2017, the Trump Administration announced sanctions against him, his companies and associates, several of whom face criminal charges in the United States.
Concord Management and Consulting LLC owns 50% of LLC Megaline. In 2016, Megaline received most of the capital construction contracts for the Russian military in what appears to have been a rigged bidding process. Concord Management and Consulting's lawyers provided a package of amendments to the Ministry of Defense to change the laws in a way that would allow Megaline to bid for the contracts since it otherwise wasn't qualified.
The amendments were submitted to the Duma by the government on February 11, 2014, and adopted on April 16, 2014.
Khusyaynova allegedly managed the financing of Project Lakhta and financial documents in her control detailed expenses for activities in the U.S., such as expenditures for activists, advertisements on social media platforms, registration of domain names, the purchase of proxy servers, and "promoting news postings on social networks."
Between January 2016 and June 2018, Project Lakhta's proposed operating budget totaled more than $35 million, though only a portion was alleged directed at the United States. Between January and June 2018 alone, Project Lakhta's proposed operating budget totaled more than $10 million.
The Justice Department stressed the alleged conspiracy sought to conduct what it called internally "information warfare against the United States." It intended to spread distrust towards candidates, the electoral system in the U.S., also to defraud the U.S. by impeding the lawful functions of government agencies in administering relevant federal requirements.
Foreign Agents Registration Act (FARA) requiring agents representing the interests of foreign powers in a "political or quasi-political capacity" to disclose their relationship with the foreign government and information about related activities and finances.
But federal investigators claim the "conspirators allegedly took extraordinary steps to make it appear that they were ordinary American political activists," including the use of virtual private networks and other means to disguise their activities and origin.
They used social media platforms to create thousands of social media and email accounts that appeared to be operated by users in the U.S., and the accounts sought to create and amplify divisive social and political content targeting U.S. users. While the accounts were used to advocate for the election or electoral defeat of particular candidates in the 2016 and 2018 U.S. elections. the political allegiances were contradictions.
Members of the conspiracy were directed, among other things, to create "political intensity through supporting radical groups" and to "aggravate the conflict between minorities and the rest of the population."
Some social media accounts posted tens of thousands of messages, and had tens of thousands of followers.
"This case serves as a stark reminder to all Americans: Our foreign adversaries continue their efforts to interfere in our democracy by creating social and political division, spreading distrust in our political system, and advocating for the support or defeat of particular political candidates," FBI Director Christopher Wray said.
"Together, we must remain diligent and determined to protect our democratic institutions and maintain trust in our electoral process."
The criminal complaint does not include any allegation that Ms. Khusyaynova or the broader conspiracy had any effect on the outcome of an election, nor does it allege that any American knowingly participated in Project Lakhta.
The criminal complaint was unsealed less than a week after reports surfaced claiming Special Counsel Robert Mueller would complete his report after the elections in November. Previously, Deputy Attorney General Rod Rosenstein, who appointed Mr. Mueller and now faces heavy criticism, previously stressed while announcing indictments that no American participated in election meddling conspiracies.
[su_document url="https://www.peoplespunditdaily.com/wp-content/uploads/2018/10/Khusyaynova-Complaint-Justice-Department.pdf" width="720″ height="860″]