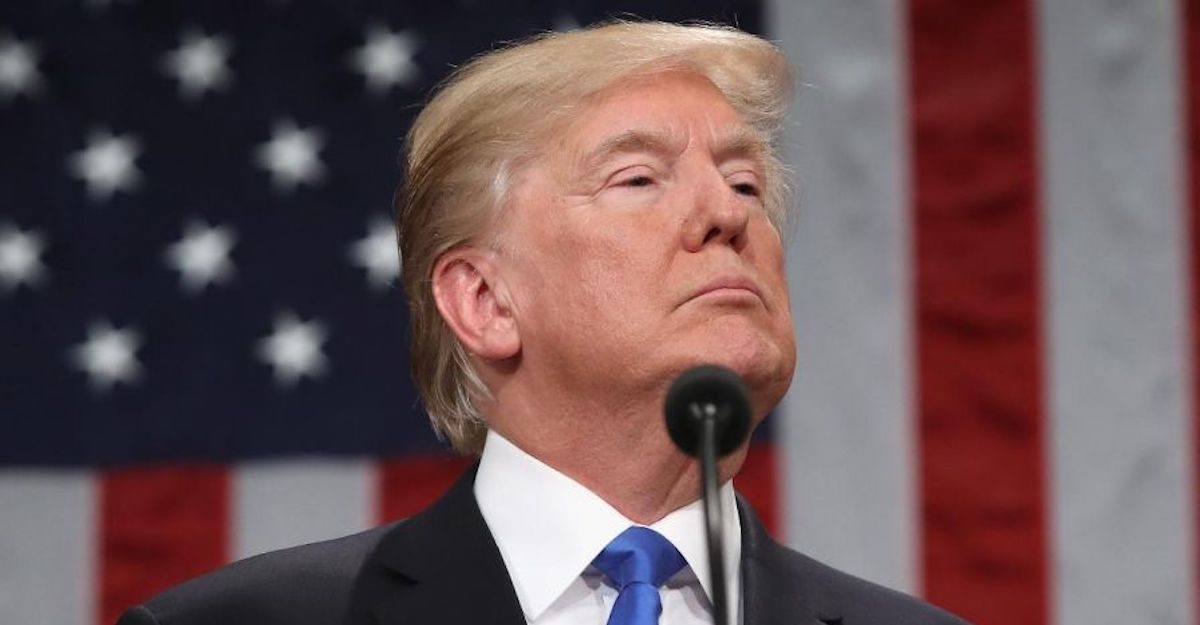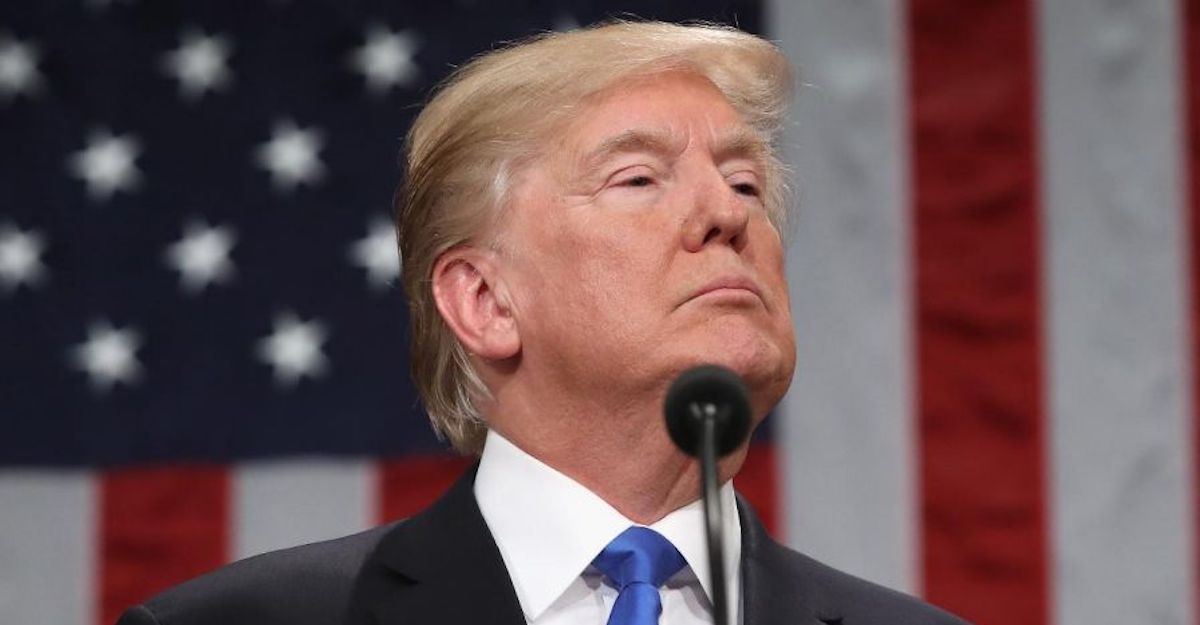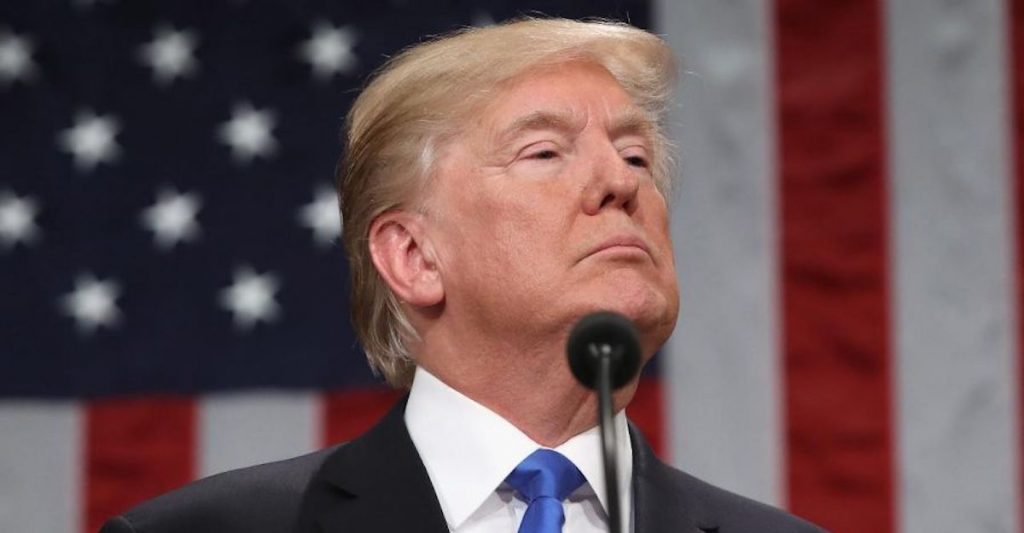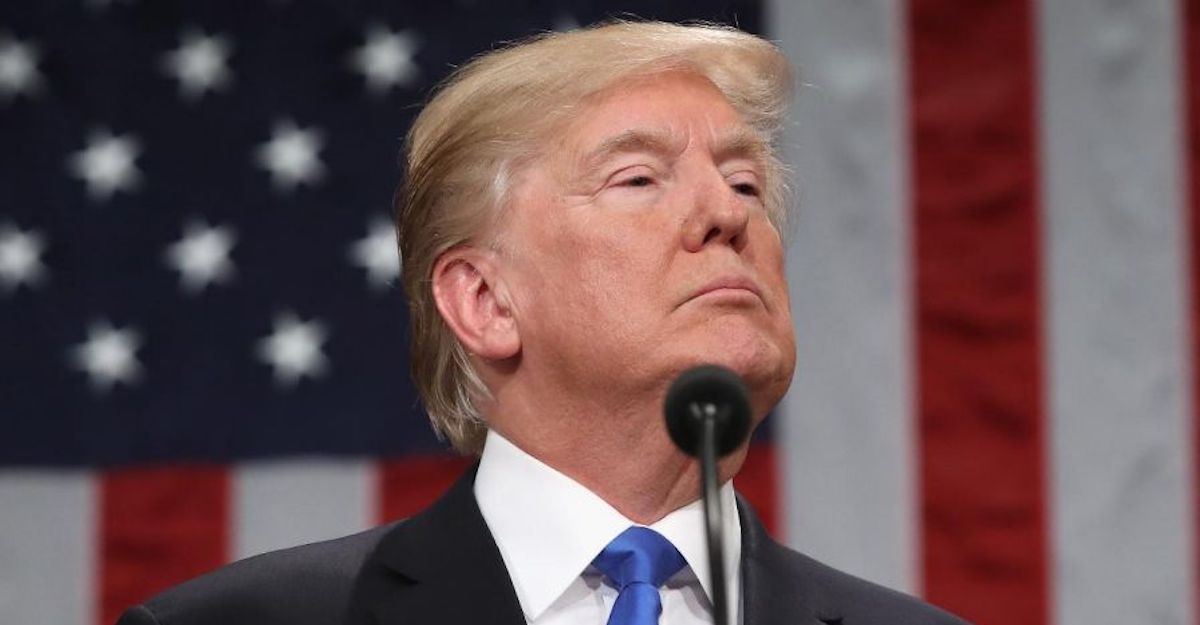 President Donald Trump will call on lawmakers to unify for the sake of the American people in his second State of the Union address. Here are his special guests.
Debra Bissell, Heather Armstrong, and Madison Armstrong
Last month, Gerald and Sharon David of Reno, Nevada, were murdered in their home in Nevada by an illegal immigrant. They will be represented at the State of the Union by Davids' daughter Debra, granddaughter Heather, and great-granddaughter Madison.
Matthew Charles
In 1996, Matthew Charles was sentenced to 35 years in prison for selling crack cocaine, and other related offenses. On January 3, he was the first prisoner to be released as a result of the First Step Act.
The bipartisan criminal justice reform bill was pushed for and signed by President Trump. In prison, Matthew found God and completed more than 30 bible studies, became a law clerk, taught GED classes and mentored other inmates.
Grace Eline
At 9 years old, Grace Eline was diagnosed with Germinoma, a germ-cell brain tumor. In May 2018, she began and has now finished chemotherapy.
Now, with doctors unable to find evidence of the disease, Grace wants to help other children who are fighting cancer, something First Lady Melania Trump has also made her cause.
Ashley Evans
On February 9, 2019, Ashley Evans will celebrate 1 year and 1 month in recovery. She long struggled with opioid and substance abuse. The president made the opioid epidemic a central campaign issue, championed the cause in office and signed the Opioid Crisis Response Act.
On February 15, 2019, Ashley will be reunited with her daughter.
Elvin Hernandez
Special Agent Elvin Hernandez is with the Department of Homeland Security (DHS) Trafficking in Persons Unit, and has more than 18 years of federal law enforcement experience in narcotics, gangs, and human trafficking.
During his current 7-year assignment, Special Agent Hernandez has conducted numerous successful international human trafficking investigations involving transnational organized crime groups such as those reported by People's Pundit Daily (PPD).
Roy James
Roy James is the Plant Manager of the Vicksburg Forest Products lumber facility. After 26 years at the sawmill and working his way up to Vice President of Operations, the company told him the facility would close.
Last year, Vicksburg was designated an Opportunity Zone through provisions in the Tax Cuts and Jobs Act (TCJA), the first overhaul to the U.S. tax code in more than 30 years.
The plant was reopened and Mr. James was hired to oversee the entire facility.
Timothy Matson
In 2005, Timothy Matson joined the Pittsburgh Police Department and, in 2016, made the SWAT team. In October 2018, Tim responded to the mass shooting at the Tree of Life Synagogue, which killed 11 and injured 7.
Mr. Matson suffered multiple gunshot wounds and is credited with saving countless lives in an anti-Semitic attack carried out by 46-year-old Robert Gregory Bowers.
The sole shooter was arrested and charged with 29 federal crimes and 36 state crimes.
Judah Samet
Judah Samet is a member of the Tree of Life Synagogue in Pittsburgh and a survivor of the mass shooting. But he is also a survivor of the Holocaust who immigrated to Israel after World War II.
He served as a paratrooper and radio man in the Israeli Defense Forces and moved to the United States in the 1960s.
Joshua Trump
Joshua Trump is a 6th grade student in Wilmington, Delaware, who was unfortunate enough to share a last name with the president in an era that has seen violence against his supporters.
Though unrelated to the president, Joshua has been bullied in school due only to his last name.
Tom Wibberley
Tom Wibberley is the father of Navy Seaman Craig Wibberley, who along with 16 other crew members was killed on the attack on the U.S.S. Cole on October 12, 2000.
He was only 19.
After Craig's death, a scholarship fund was created that gives out four $1,000 scholarships each year to students studying computer science.
Alice Johnson
On June 6, 2018, President Trump granted Alice Johnson clemency as she was serving a mandatory life sentence without parole for nonviolent drug-related charges.
The then-63-year-old great-grandmother served nearly 22 years in federal prison for a first-time offense. For months, Kim Kardashian West had been discussing the case with Jared Kushner, the president's advisor and son-in-law.