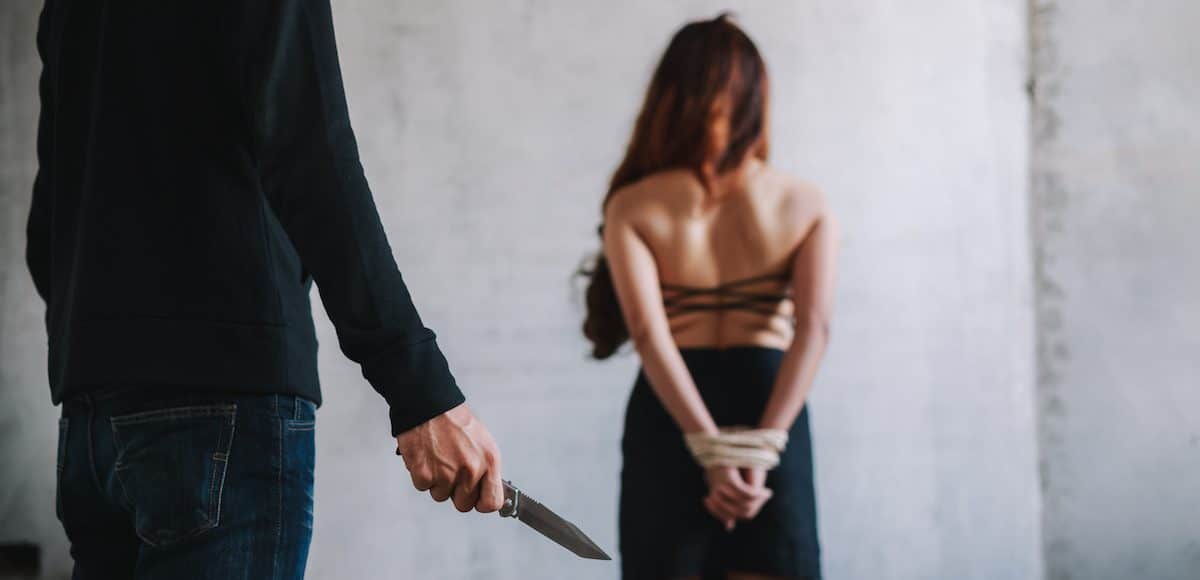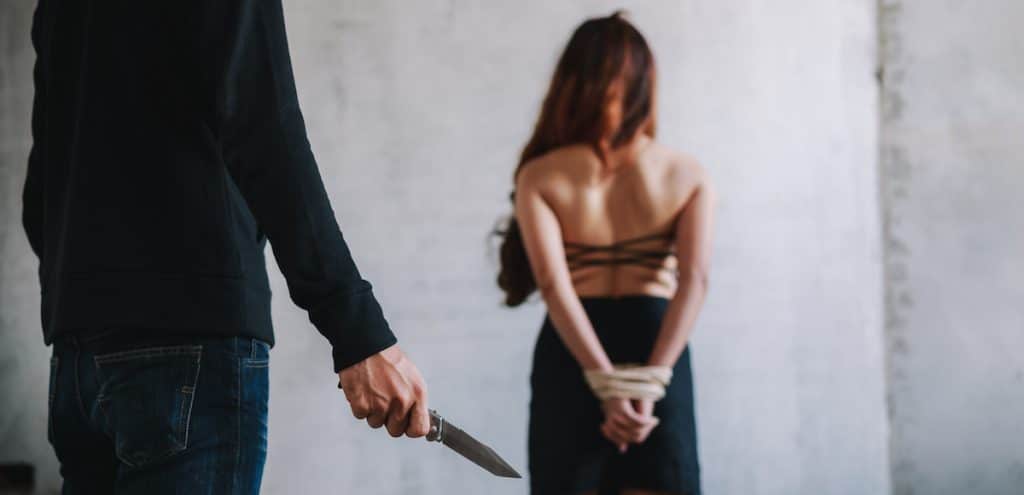 As the partial government shutdown over border security nears its 17th day, the Justice Department (DOJ) announced the sentences for members of a notorious Mexican sex trafficking organization that "frequently" relies on the U.S. southern border to smuggle their victims.
Last week — and only two days after Democratic congressional leaders interrupted a presentation on border security in the Situation Room at the White House — five members of a notorious Mexican sex trafficking organization were sentenced to prison terms ranging from 15 to 25 years.
The U.S. Attorney's Office for the Eastern District of New York and the Department of Justice's Civil Rights Division prosecuted the case, and said three more defendants are scheduled to be sentenced by District Court Judge Edward R. Korman on January 15.
"These well-deserved sentences reflect the gravity of the human trafficking crimes these defendants committed," said Acting Attorney General Matthew Whitaker. "The defendants operated an extensive sex trafficking enterprise that preyed on vulnerable young women and girls, deceiving them with false promises, coercing their compliance, and compelling them into submission through beatings, threats, isolation, and intimidation."
How the Sex Trafficking Racket Works
For over a decade, the Rendon-Reyes Trafficking Organization, based in Tenancingo, Tlaxcala, Mexico, has used the insecurity and lawlessness at the southern border to smuggle young women and girls to the U.S. from Mexico and Central America.
Female victims, some as young as 14 years old, were often lured into fraudulent romantic relationships by male members falsely promising them love and marriage. In other cases, some victims were forcibly abducted and, on one such occasion, the victim's child was also taken.
Members of the Rendon-Reyes Trafficking Organization arranged for professional human smugglers known as coyotes to smuggle the victims across the southern border.
Court documents show members illegally residing in the U.S. relied on various methods to force the victims to comply and engage in prostitution, including severe and repeated beatings, sexual assaults, forced abortions, threats to the victims, their families and children, and psychological harm.
Victims were forced to perform as many as 45 sex acts a night without compensation. Members of the Organization took all of the criminal proceeds, and funneled that money back to Mexico.
The defendants, all of whom residing in the U.S. did so illegally, previously pled guilty to racketeering, sex trafficking, and other federal charges following their arrests in Mexico and the United States.
President to Visit Southern Border Amid Shutdown
White House Press Secretary Sarah Sanders announced President Donald Trump would visit the southern border on Thursday.
"President @realDonaldTrump will travel to the Southern border on Thursday to meet with those on the frontlines of the national security and humanitarian crisis," she tweeted. "More details will be announced soon."
The announcement indicates negotiations to reopen the government have been fruitless, even as the president revised his request in terms of both funding and the physical barrier, itself.
Initially, President Trump requested $5 billion to build a physical barrier made of concrete where border personnel argue it is needed on the southern border.
He privately cut the requested amount roughly in half and revised the material for the wall itself to steel.
But while Democrats claim to support border security, they have thus far refused each offer, opting instead to introduce a spending bill that is dead on arrival in the U.S. Senate.
"A wall, in my view, is an immorality. It's the least effective way to protect the border and the most costly," House Speaker Nancy Pelosi, D-Calif., said in a recent interview with Elle. "I can't think of any reason why anyone would think it's a good idea — unless this has something to do with something else."
Democrats have also claimed the wall would be ineffective, despite claims to the contrary from the heads of the Department of Homeland Security (DHS), Customs and Border Patrol (CBP), and the National Border Patrol Council.
"The Administration is committed to addressing the humanitarian and security crisis at our borders," DHS Secretary Kirstjen Nielsen recently tweeted. "Business as usual and the status quo simply won't work in a crisis."
The investigation of the Rendon-Reyes Trafficking Organization was led by Homeland Security Investigations (HSI) New York's Trafficking in Persons Unit, and the U.S. Attorney's Office for the Eastern District of New York.
DOJ said Mexico's Procuraduría General de la República and Policía Federal "played a prominent role" in the investigation.
"These individuals will now face the consequences of their callous criminal actions exploiting women and girls whom they forced into sex slavery for profit," Homeland Security Investigations Executive Associate Director Derek Benner said, adding the sentences "speak to the strong bilateral relationship between the United States and Mexico, in which both nations are committed to holding accountable those engaged in the ruthless act of human trafficking,"
The effort was coordinated through the U.S.-Mexico Bilateral Human Trafficking Enforcement Initiative, which was established in 2009 "to more effectively dismantle human trafficking networks operating across the U.S.-Mexico border, bring human traffickers to justice, and restore the rights and dignity of human trafficking victims."
As a result, U.S. federal prosecutors have brought cases against more than 170 defendants in New York, Georgia, Florida, and Texas.
The Eastern District of New York has to date indicted more than 80 defendants, assisted more than 150 victims, including 45 minors, reunited 19 victims' children with their mothers, and secured restitution orders of over $4 million on behalf of trafficking victims.
However, the White House maintains that prosecution is not prevention and, the success of federal prosecutors should serve as a sobering reminder of the severity of the humanitarian crisis on the U.S. southern border.
Defendants Sentenced to Federal Prison
The defendants were sentenced to the following prison terms:
Jovan Rendon-Reyes, aka Jovani, 32, of Mexico, was sentenced to 20 years in prison;
Saul Rendon-Reyes, aka Satanico, 41, of Mexico, was sentenced to 15 years in prison;
Felix Rojas, 48, of Mexico, was sentenced to 25 years in prison;
Odilon Martinez-Rojas, aka Chino or Saul, 47, of Mexico, was sentenced to over 24 years in prison; and
Severiano Martinez-Rojas, 53, of Mexico, was sentenced to over 24 years in prison.
Severiano Martinez-Rojas was also sentenced in a related case in the Northern District of Georgia. Those proceedings were transferred to the Eastern District of New York for entry of the defendant's guilty plea last year, and the cases were consolidated for last week's sentencing.
"Human trafficking is disgraceful and unacceptable," said Assistant Attorney General Eric Dreiband. "This sex trafficking enterprise was extensive and resulted in the abuse of young women and girls."
Defendants Jose Rendon-Garcia, aka Gusano, 35, of Mexico, Guillermina Rendon-Reyes, 48, of Mexico, and Francisco Rendon-Reyes, aka Pancho, 30, of Mexico, will be sentenced on January 15.
You Might Also Like…