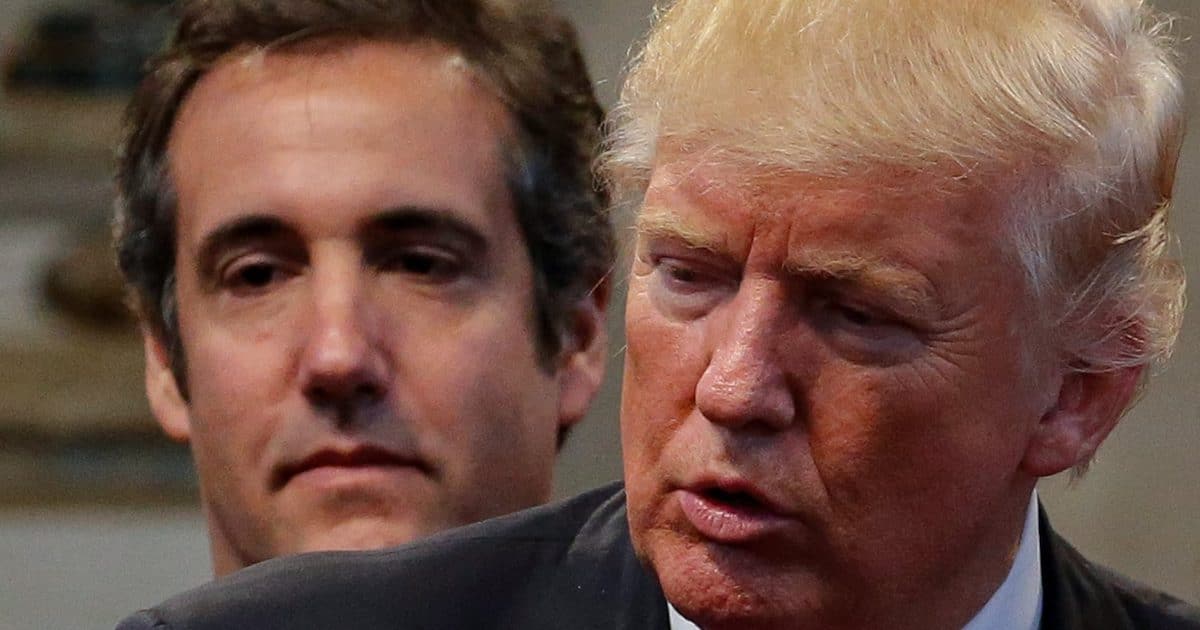 Cohen's Hatred for Trump "Burns With the Fire of a Thousand Suns"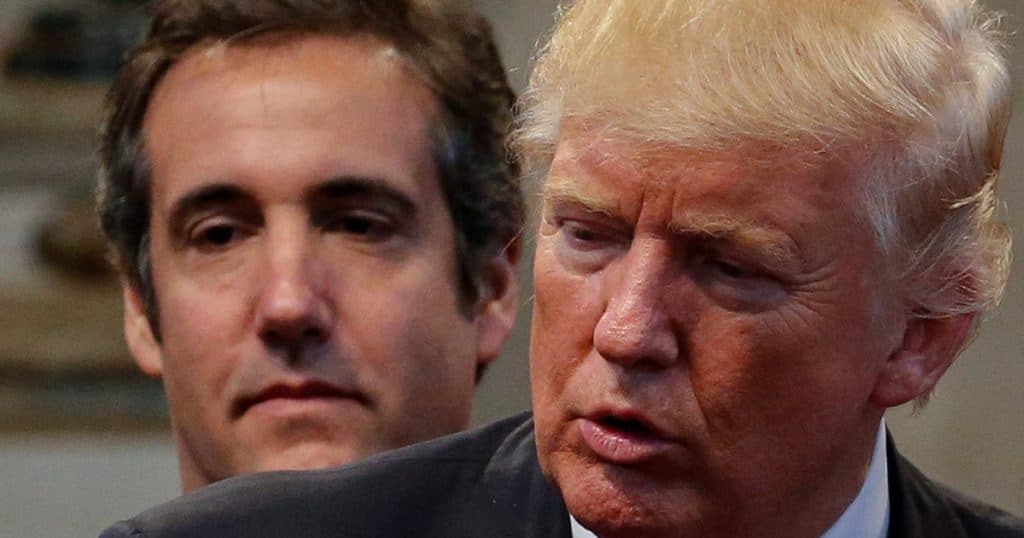 Prior to testifying before the House Oversight Committee on Wednesday, Michael Cohen had not been shy about sharing his animus toward Donald Trump. In his opening statement to Congress, he testified the president is "a racist," "a conman" and "a cheat."
He told the committee and the nation "Mr. Trump did not directly tell me to lie to Congress," and although "I have lied" and "have done bad things," "I am not a liar" and "I am not a bad man."
The statement, which critics viewed as a half-hearted attempt to appear "redeemed," comports with claims made by several people who have had recent interactions with Mr. Cohen.
Last month, one source ran into the president's former lawyer and fixer at Trump Park Avenue, a building in Manhattan where he fittingly owns an apartment.
"Michael Cohen hates Trump with a passion," one source told us in confidence. "He made it clear he's out to get Trump and blames him for everything."
By "everything," they meant both legal and financial woes that mark the now-disbarred lawyer's fall from power.
The family's 10th-floor home combining three units was put up as collateral on April 22, 2018, in exchange for millions of dollars in loans for his troubled taxi business. The bank valued it at $9 million.
Bloomberg reported as of March, 2018, businesses owned by Mr. Cohen and his wife had owed Sterling National Bank of Montebello upwards of $12.8 million.
The loans were secured by New York Taxi Medallion, which lost as much as 80% in value since the debt was extended in 2014. Bloomberg attributed the decline to Uber and Lyft cutting into the market.
But these days, according to three sources who spoke with PPD on the condition of anonymity, Mr. Cohen seemingly blames one person for his misfortune.
"His hatred for Trump burns with the fire of a thousand suns," the source said, adding that it's largely unreported but well-known Robert Mueller threatened to jail Mr. Cohen's wife over bank fraud involving loans to New York Taxi Medallions.
Another source corroborated the legal exposure surrounding Cohen's wife and Mr. Mueller, claiming the special counsel threaten her with thirty years if he didn't cooperate with prosecutors at the Southern District of New York (SDNY).
As recently as January, Mr. Cohen privately boasted about his role to take down President Trump.
"He's out to get him," another person who recently exchanged words with Mr. Cohen in Lenox Hill, said. "This is a very bitter man, someone who is known for being vicious and vindictive."
Despite his testimony under oath on Wednesday, Mr. Cohen's about-face on his former boss began when he was overlooked for a position in the White House. In his testimony before the committee, he claimed to be fulfilled serving as personal attorney to the President of the United States.
When asked by Rep. Jim Jordan, R-Ohio, if he sought a role in the Trump Administration and was bitter when he didn't receive it, Mr. Cohen denied both. That answer was immediately disputed by PPD's data journalism editor, and several others.
"Michael Cohen just testified under oath he was content being lawyer to the President of the United States, and wasn't mad he was not plucked for a job at the White House," Rich Baris, the People's Pundit tweeted. "Everyone in media knows that is 100% bullshit."
The tweet, which refers specifically to Mr. Cohen vying for the position of chief of staff, was confirmed by numerous outlets to include CNN. Ultimately, President Trump named Reince Priebus, a development that came as no shock to those who know Mr. Cohen.
"He [Cohen] always had the ambition to play a larger role in Trump's circle," one of the sources said. "But he just never had the talent. Basically, all he's good at is being a bully, a thug."
"It sounded as if he expected Trump to overlook that, and when he didn't, he felt slighted."
Prosecutors for the SDNY also contradicted Mr. Cohen's account in their sentencing memo.
"During and after the campaign, Cohen privately told friends and colleagues, including in seized text messages, that he expected to be given a prominent role and title in the new administration," the memo stated.
The SDNY allowed Mr. Cohen to plead to campaign finance violations involving a $130,000 payment to Stephanie Clifford, the pornographic actress known as Stormy Daniels.
They hope to tie the "hush payment" to Mr. Trump, who reimbursed Mr. Cohen for the payment. In exchange for his cooperation, Mr. Cohen walked on more serious charges of tax evasion and fraud that are unrelated to the president.
If found valuable to the SDNY, Mr. Cohen's testimony before the House Oversight Committee could also be construed as cooperation and used to lesson whatever sentencing penalties he may face in the future.
Wednesday was supposed to be a win-win for Mr. Cohen and House Democrats.
Rep. Jordan argued the hearing was meant to provide a justification for the effort to impeach President Trump, an effort spearheaded and funded by leftwing billionaire Tom Steyer.
In 2018, Mr. Steyer made impeachment a litmus test for supporting Democratic congressional candidates financially. Party leaders argued it was a fringe movement during the midterm campaign.
But nearly five dozen House Democrats voted to advance articles of impeachment on December 6, 2017. The U.S. House voted to table H.R. 646, which didn't receive a single Republican vote.
Now that the lower chamber is no longer under Republican control, Mr. Steyer has been organizing events in House Democratic leaders' districts hoping to turn up the pressure enough to hold another vote.
Recent events were held in districts belonging to House Judiciary Chairman Jerry Nadler, D-N.Y., and the Oversight Committee Chairman Elijah Cummings, D-Md., himself.
Lanny Davis, the longtime lawyer for the Clintons who now represents Mr. Cohen, has supported impeachment for more than a year. But the hearing on Wednesday resulted in a six-point referral for criminal prosecution of his client, instead.
Among the stated reasons for the referral were lying under oath about Mr. Cohen's failed bid for a job in the Trump Administration, and lobbying on behalf of a foreign government in violation of the Foreign Agents Registration Act (FARA).