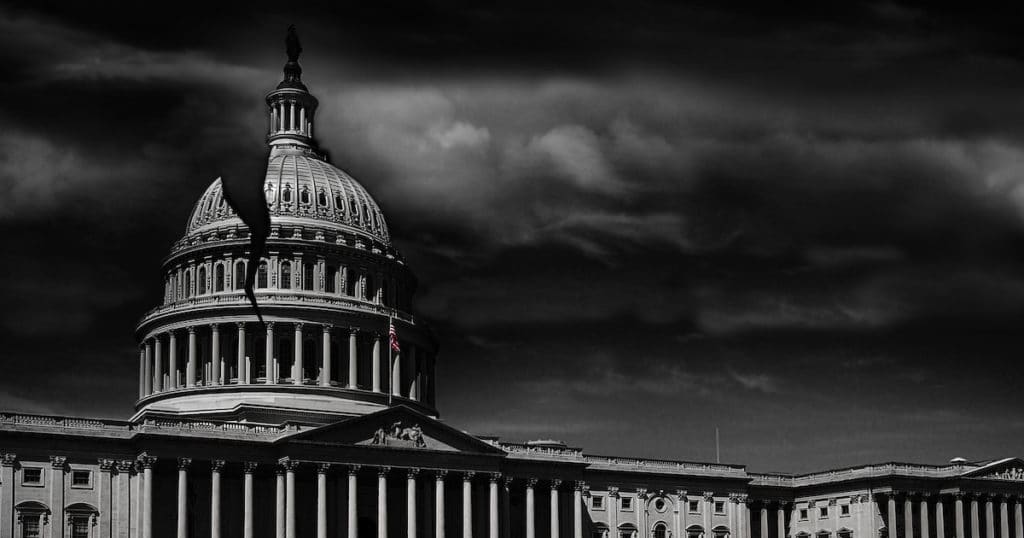 As of January 3, 2019, the average tenure for Members of the 116th Congress was 8.6 years for the U.S. House of Representatives and 10.1 years for the U.S. Senate. While that's down slightly from 2011 — when average tenure was 10 and 12.3 years, respectively — the environment still overwhelmingly favors rent-seeking special interest.
What Is Rent-Seeking?
The term "rent-seeking" is one rarely if ever used by corporate big media. Put simply, rent-seeking is when an individual or entity uses company, organizational or individual resources to obtain an economic gain, typically a competitive advantage.
But there's another aspect to rent-seeking, which is equally important.
Rent-seeking doesn't require reciprocity, meaning wealth created from the gain (e.g. competitive advantage) benefits only the rent-seeker, not society as a whole. In fact, their interests are often opposed to and even hurt average citizens.
Unlike average citizens, rent-seekers have the resources to lobby for their interests, which again, often hurt disadvantaged average citizens. But there is a catch. It is very expensive to rent-seek, especially if average tenure is low.
What Drove the Increase in Tenure?
Tenure is now predominantly impacted by only two factors: the decision of sitting Members whether to seek reelection and the success rate of Members who do. This wasn't always true.
Prior to the Seventeenth Amendment, state legislators held authority over tenure in the U.S. Senate. Unsurprisingly, average tenure for "citizen legislators" was not nearly as high.
During the 19th century — or, the 7th through 56th Congresses — average tenure for U.S. Senators remained relatively constant at approximately four years. For the U.S. House, average tenure ranged from 1.4 to 3.8 years.
Alternative explanations for increased average tenure have included increased life expectancy, an ease in traveling, incumbency and so on.[1] Empirical evidence does not support the validity of these explanations.
There is one explanation — though a multi-level argument — supported by data.
The value of holding a legislative seat increased as government authority increased over the economy. The ability to regulate, or to interfere with the market economy, allows the legislature to transfer wealth to rent-seekers.
That started with Munn v. Illinois (1877), a case surrounding legislative authority, or lack thereof, to regulate and set grain storage rates. Previous High Court rulings favored individual property rights over "public" interest arguments.[2]
The "Great Dissenter" Justice Stephen Johnson Field prophetically warned the ruling was too broad of an interpretation, and that essentially anything could be deemed "in the public interest" and regulated.
He was right.
With their newly granted authority to sell favored legislation found nowhere in the U.S. Constitution, the U.S. Congress established the Interstate Commerce Commission, which became the template for future agencies.
The ruling in Munn v. Illinois meant it was open season for rent-seekers. But regulation alone does not provide rent-seeking interest groups a lump-sum return. A law's durability dictates the value of regulatory legislation.[3]
Absent seniority and incumbency, rent-seeking interest cannot insulate favored laws from reconsideration during a subsequent Congress.
Seniority and the Problem of Trustworthiness
In Washington D.C., legislative influence is relative to seniority. As an institution, the U.S. Senate provides senior members with seniority in the form of chairs, preference on committee appointments, and other means to table or advance legislation.
To illustrate the problem of "trustworthiness," let's pretend we are rent-seekers attempting to lobby a U.S. Senator for a special interest or competitive advantage.
Would you rather buy their support once, or be forced to buy one every time your incumbent is replaced by a state legislature?
This is the problem of "trustworthiness" rent-seekers faced before the Seventeenth Amendment. It's a real pain — not to mention a very costly pain — to have a state legislature remove your sponsor from Washington, D.C.
The problem of trustworthiness — for both lawmakers and rent-seekers — is easily alleviated through increased seniority. Senior legislators can be trusted to scratch backs.
Why?
Because they do not want to sabotage legislation they inevitably will sponsor in the future. If they want majority support for their own bill, then they need a reputation that they can be "trusted" to follow the quid pro quo.
"In the extreme situation, if all legislators could serve only one term, all bills would have to be passed simultaneously or not at all," Todd Zywicky noted in the Oregon Law Review back in 1994. "This would substantially raise transaction cost (lobbying, bribery, and other perks] of passing legislation."[4]
Changes to Institutional Structure to Protect Incumbents
The original design was not particularly beneficial to rent-seekers, who need to protect incumbents in order to protect sponsored legislation from reconsideration by future Congresses.
Changes to the institutional structure of the U.S. Congress in which rent-seeking took place along with an increase in the size and scope of legislative authority made continued tenure more attractive.[5]
"Empirical tests have demonstrated support for the proposition that the movement from direct elections of senators was an attempt to change the institutional structure in which rent-seeking behavior took place. The Seventeenth Amendment increased average tenure of senators, thereby making available a greater number of special interest contracts, as well as increasing their durability and value."[4]
In the 19th century, most federal revenue was derived from tariffs, not taxes. The 1894 Wilson–Gorman Tariff Act, which contained an income tax provision, was struck down by the U.S. Supreme Court in Pollock v. Farmers' Loan & Trust Company (1895).
The High Court ruled income taxes on rents, dividends, and interest were direct taxes and thus had to be apportioned among the states on the basis of population.
The Sixteenth Amendment — which allowed Congress to levy an income tax without apportioning it among the states on the basis of population — was proposed in 1909 during the debate over the Payne–Aldrich Tariff Act.
The logrolling deal for the Sixteenth Amendment and Seventeenth Amendment removed nearly all the major obstacles for rent-seekers.
The Sixteenth Amendment, which effectively overruled Pollock, was ratified on February 3, 1913. The Seventeenth Amendment was ratified on April 8, 1913.
Let's look at the chart below.
The trend is undeniable. In the 19th century, Senators averaged 4.8 years, and 11.2 years during the 21st century to date. It peaked at 13.1 years during the 111th Congress (2009-2010).
Longest Tenure for 116th Congress
The longest-serving Member in the 116th Congress is Senator Patrick Leahy, D-Vt., at 44 years as of the beginning of the 116th Congress.
---
Citations and Related Works
Hibbing, John R. "The Modern Congressional Career." The American Political Science Review, Vol. 85 (June 1991)
Anderson, Terry L. and Hill, Peter J. R. "The Birth of Transfer Society." Stanford: Hoover Inst. Press (1980)
Posner, Richard A. "Economic Analysis of Law. 4th Edition Boston, Little Brown (1992)
Zywicky, Todd J., "Senators and Special Interest: A Public Choice Analysis of the Seventeenth Amendment." Oregon Law Review Vol. 73 (1994)
Price, Douglas H. "Congress and the Evolution of Legislative Professionalism." Edited by Ornstein, Congress in Change, NY Praeger (1995)
Mueller, Dennis. "Public Choice II: A Revised Edition." Cambridge U Press (1989)
Olsen, Mancur. "The Logic of Collective Action: Public Goods and the Theory of Groups." Harvard U Press (1965)