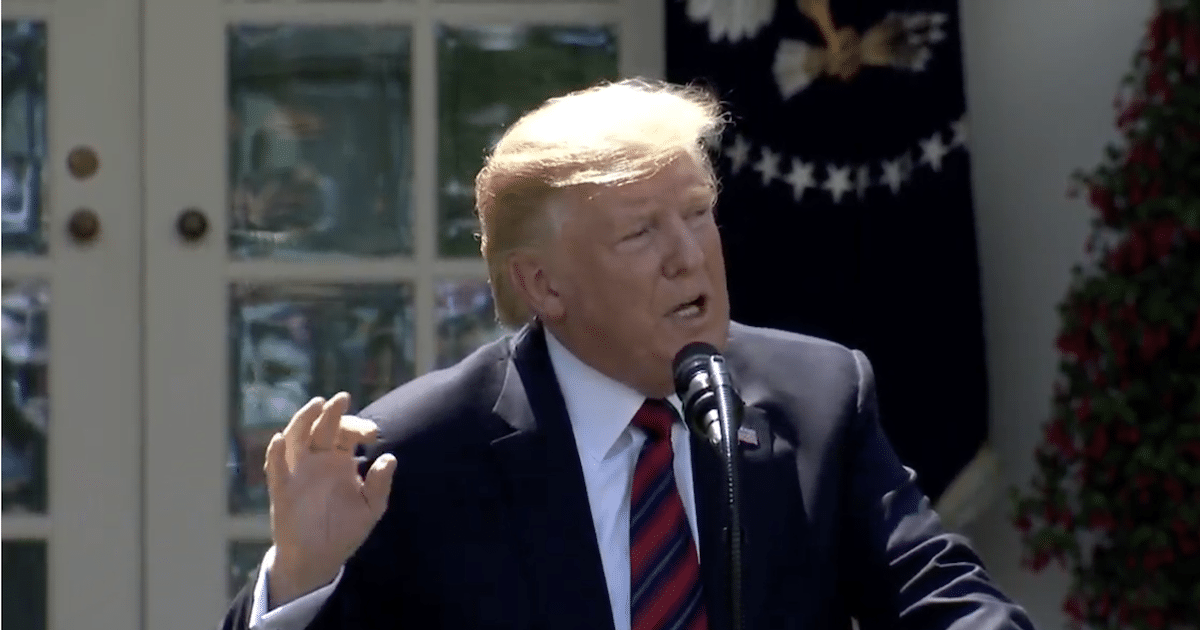 Mexico Previously Would Not Accept "Safe Third Country" Agreement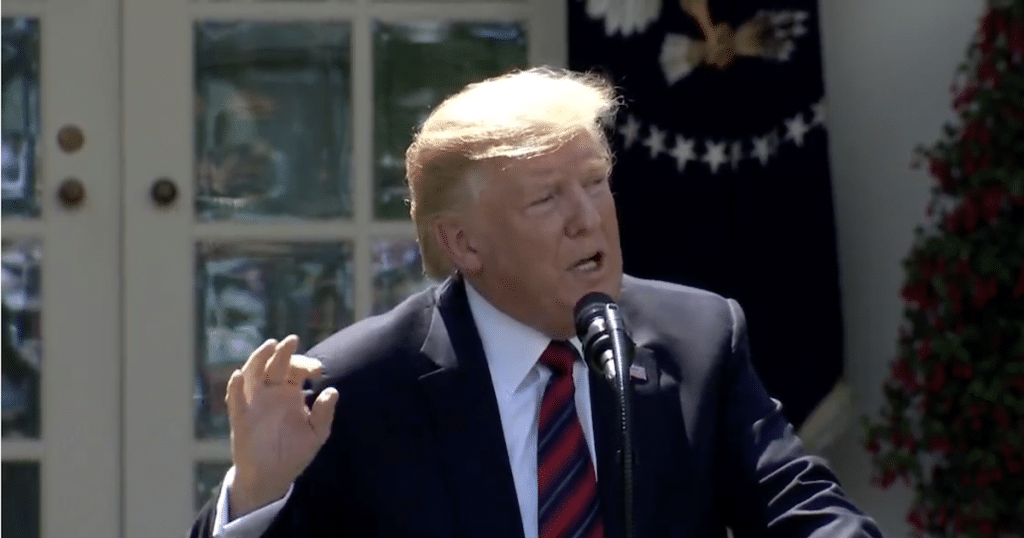 Mexican officials have agreed to an outline of an unsettled deal to increase immigration enforcement and allow the U.S. to deport bogus asylum-seekers. In a show of good faith and with the hope of avoiding tariffs, Mexican officials will deploy 6,000 troops to the nation's border with Guatemala on Monday.
On May 31, President Donald Trump announced the U.S. would impose a 5% tariff on imports from Mexico as a result of record numbers of illegal immigrants crossing the southern border. The President said the tariffs will "gradually increase" and will remain until the flow stops.
"On June 10th, the United States will impose a 5% Tariff on all goods coming into our Country from Mexico, until such time as illegal migrants coming through Mexico, and into our Country, STOP," President Trump tweeted. "The Tariff will gradually increase until the Illegal Immigration problem is remedied at which time the Tariffs will be removed."
The announcement came as record numbers of coached asylum-seekers have poured over the U.S. southern border. Immigration enforcement officials say the crisis has reached critical mass.
On May 29, 2019, border patrol agents apprehended the largest group of illegal immigrants ever. In total, 1,036 people illegally crossed the border in El Paso around 4:00 am local time.
The plan essentially requires Mexico to enforce existing asylum rules. Central Americans allegedly seeking refuge must do so in the first nation they enter after leaving their native country.
It is known as a "Safe Third Country" agreement. Mexico has repeatedly stated they would not accept such an agreement. But that was before the tariff threat.
Guatemalans, who are required to stay Mexico, have been allowed to travel through the country to the U.S. border. Nationals from Honduras and El Salvador would first enter into Guatemala, whose met last week with Acting Homeland Security Secretary Kevin McAleenan.
Those who do make it to the U.S. southern border will be deported to the appropriate country.
Meanwhile, the President's allies at home have mixed feelings about the strategy to use tariffs to compel Mexico to behave like an ally on illegal immigration.
Senator Lindsey Graham, R-S.C., Chairman of the Senate Judiciary Committee, introduced legislation to end the legal loophole allowing illegal entries to remain in the U.S. without valid asylum claims.
The Chairman, who supports the tariffs strategy, said the U.S. Senate will vote on the measure within two weeks. But others in the party are scheming to undermine the President in the Republican-held upper chamber, which he ensured would remain in GOP hands.
The President has publicly supported Senator Graham's bill. But it is unclear whether he will accept the terms of the framework deal with Mexico.
UPDATE President Trump on Saturday announced the deal on Twitter.