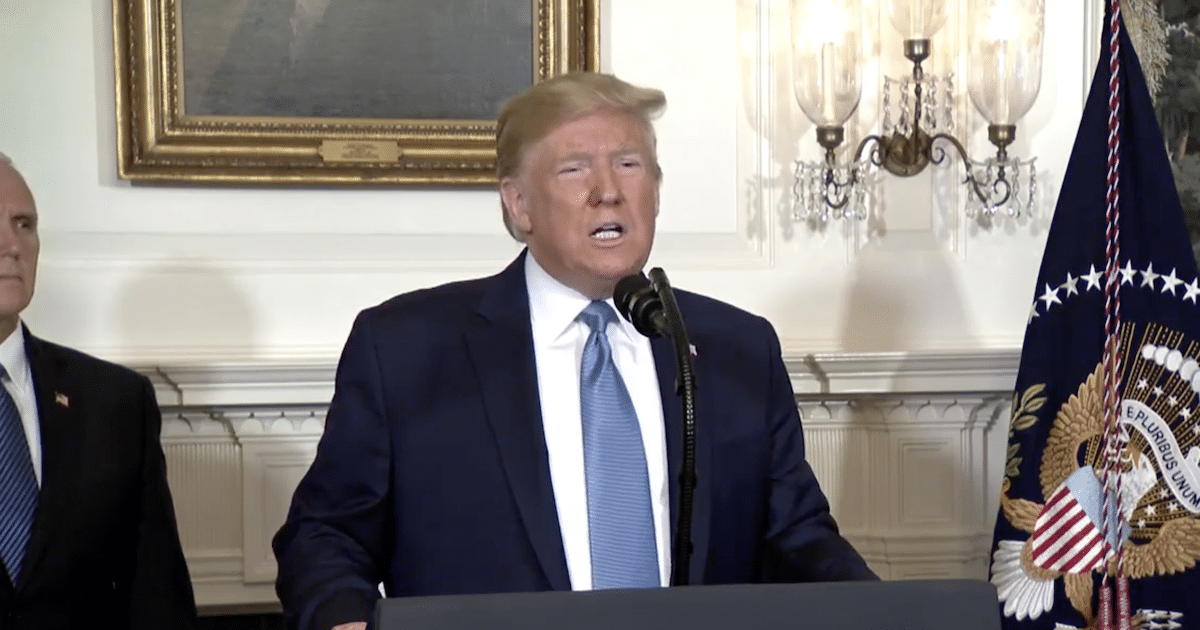 President Trump Proposes Holistic Approach to Combat All Violence in Wake of Mass Shootings
President Donald Trump on Monday said the "nation must condemn hatred, bigotry and white supremacy," and proposed numerous actions to curb mass shootings.
"In one voice, our nation must condemn hatred, bigotry and white supremacy," President Trump said. "Hate warps the heart, mind and soul."
Over the weekend, a shooter from Dallas traveled to El Paso, Texas, and killed at least 20 people. Only hours later, the president said "another monster" claimed the lives of at least 9 in Dayton, Ohio.
"Our nation is overcome with shock, horror and sorrow by these evil attacks," he said. "The First Lady and I join all Americans in praying and grieving with and for them."
While Democrats in Congress and candidates for the 2020 nomination have used the shootings to call for strict gun control, the president called for an end to "destructive bipartisanship" and laid out numerous preventive measures.
Open wounds cannot heal if we are divided," he said. "We must find real bipartisan solutions."
The President said we must do a better job identifying early warning signs, stop the glorification of violence in our society and ensure those who pose a great risk to society do not have access to firearms.
"Cultural change is hard," President Trump conceded. "But each of us can choose to build a culture that celebrates the inherent dignity of human life in every individual."
He directed the Justice Department (DOJ) to work with social media companies to develop tools to detect mass shooters before they strike.
"We must stop mass murder on the Internet before it starts," he said. "The perils of hate on social media and Internet cannot be ignored and they will not be ignored."
He called for red flag laws, otherwise known as extreme risk protection orders, as well as a mandatory death penalty, or capital punishment for convicted mass shooters.
"I'm open and ready to listen to discuss all ideas that will actually work," he added. "Now is the time to put destructed bipartisanship aside and find the courage to answer hatred with unity and love."
"We are a loving nation and our children are entitled to grow up in a just and safe society. We ask God in Heaven to ease the pain of those who suffer in loss and we vow to act."