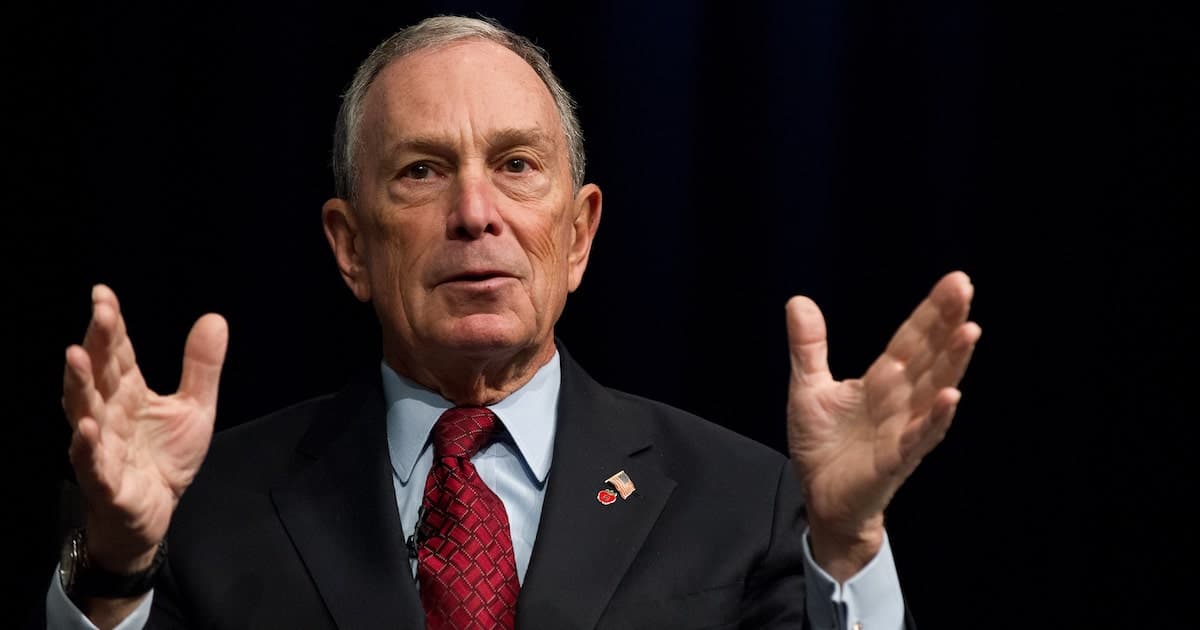 The Trump Campaign is slamming and banning Bloomberg News for their decision not to investigate their boss Michael Bloomberg or his Democrat competitors. The news organization that bares the 2020 Democratic candidate's name was widely criticized for announcing they would only take an adversarial posture with the president.
The Trump Campaign stated they "are accustomed to unfair reporting practices" even if most outlets "don't announce their biases so publicly."
"Since they have declared their bias openly, the Trump campaign will no longer credential representatives of Bloomberg News for rallies or other campaign events," Brad Parscale, Trump 2020 campaign manager said in a statement. "We will determine whether to engage with individual reporters or answer inquiries from Bloomberg News on a case-by-case basis."
"We will write about virtually all aspects of this presidential contest in much the same way as we have done so far," John Micklethwait, Bloomberg Editorial and Research's editor in chief, said in the memo, in which he refers to Mr. Bloomberg simply as "Mike."
He noted they have already assigned a reporter to follow his campaign — " (just as we did when Mike was in City Hall)" — and "will make clear that our owner is now a candidate." But the memo also stated Bloomberg's outlets will not do in-depth investigations of Mr. Bloomberg or any of his Democratic rivals.
This unusual policy of avoiding in-depth investigations of the Democratic field echoes the similarly unusual way that the outlet covered Mr. Bloomberg's 12-year tenure in City Hall as well as its practices regarding rivals of Bloomberg L.P. 

The New York Times
Mr. Parscale said the ban "will remain the policy of the Trump Campaign until Bloomberg News publicly rescinds its decision."