Democrats in Congress Silent on Iran Protestors Amid Brutal Crackdown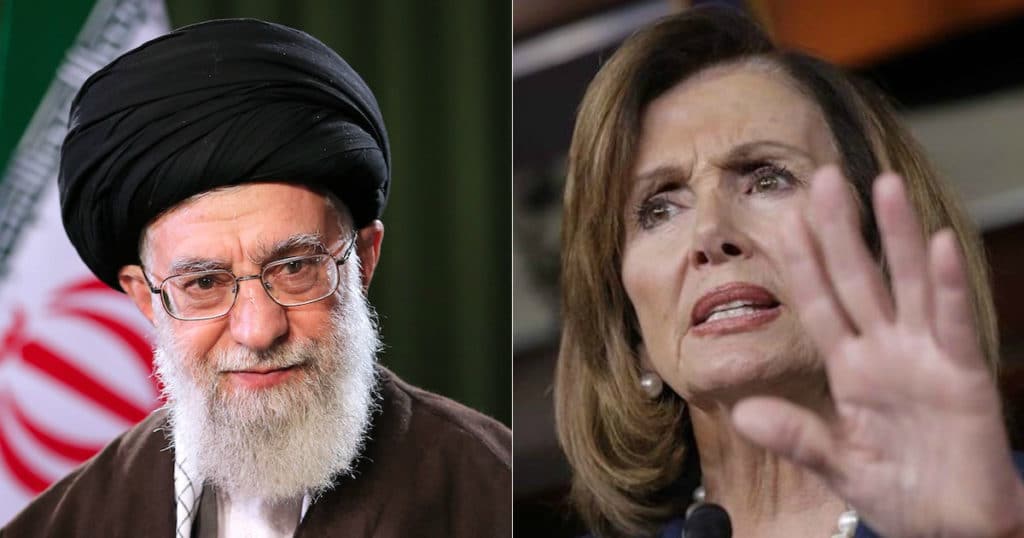 On Tuesday, House Democrats blocked a resolution introduced by Minority Leader Kevin McCarthy, R-Calif., which expressed support for the Iran protestors.
"Why in the world are @HouseDemocrats blocking the @GOPLeader's resolution condemning this Iranian regime for obvious human rights violations?" Leader McCarthy wrote on Twitter. "This isn't complicated. Let's stand up for the same basic right to free speech in Iran that we have here and vote on this resolution."
Protests in Iran continued for a fourth day as Democrats blocked the vote, with the crowd denouncing clerical rulers and Supreme Leader Ayatollah Ali Khamenei during a brutal crackdown. At least 30 protestors were taken into custody.
Demonstrations were sparked after Iran admitted Saturday its military shot down Ukraine International Airlines (UIA) Flight 752 bound for Kiev, killing all 176 aboard. While the regime called it a "disastrous mistake", the admission came after three days of denials and mounting international pressure.
On Saturday, protestors were calling for the death of Ayatollah Khamenei, despite risk of execution. The crowd defended President Donald J. Trump and called Qassem Soleimani a "murderer."
Numerous videos posted late on Sunday recorded gunfire in Tehran's Azadi Square. Wounded protestors were being carried and security personnel ran holding rifles. Riot police hit protesters with batons as people shouted "Don't beat them!"
Fars News Agency, the a "semi-official" media for the Iranian government, said a person who posted the video online last week showing a missile hitting the plane, has been arrested.
House Resolution 791 expressed support for the Iran protestors, condemned how the regime handled the accidental shoot-down of UIA Flight 752, and called on the mullahs to not use force against its own people.
"Those who lack freedom look to America as the example," Rep. Jim Jordan, R-Ohio, tweeted. "Congress should stand with everyone who seeks freedom."
House Democrats, who refused to comment for this article, have been quiet on the resolution.
Rep. Ilhan Omar, D-Minn., one of the first Muslims to be elected to the U.S. Congress, has a long history of criticizing actions against the regime while calling the president a "tyrant".