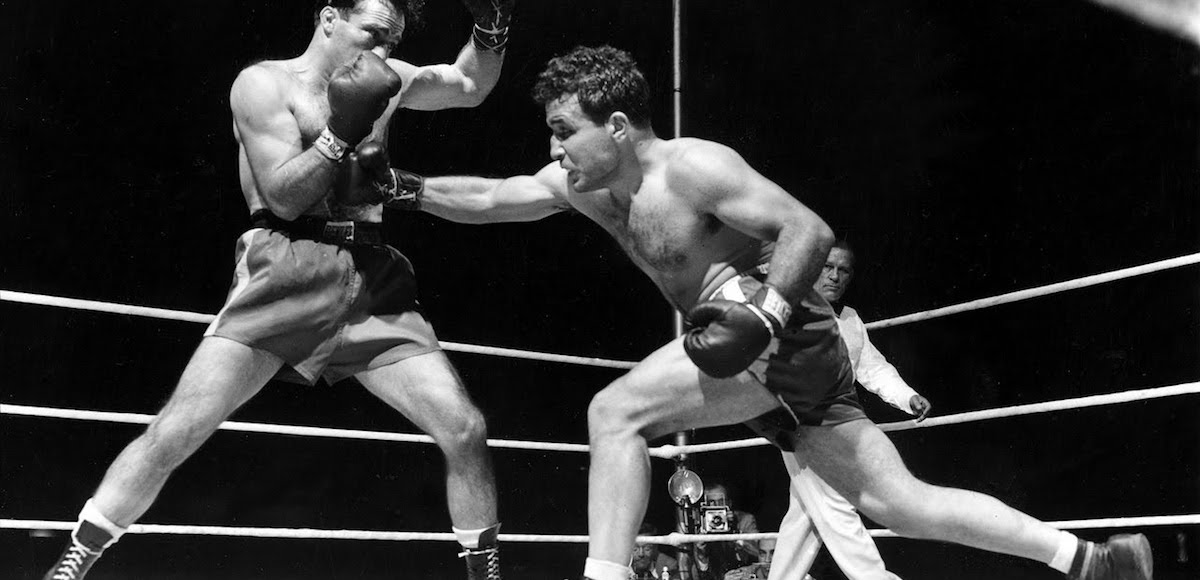 Boxing legend and former middle champion Jake LaMotta died Tuesday at a Miami-area hospital from complications of pneumonia, his fiancee Denise Baker confirmed. He was 95.
The Bronx Bull, as he was known during his fighting career from 1941 to 1954, held an 83-19-4 record with 30 knockouts. His life and career was immortalized by the movie "Raging Bull," in which Robert De Niro played the champion.
"Rest in Peace, Champ," De Niro said in a statement.
He was best known for handing the great Sugar Ray Robinson his first defeat of his boxing career, and the 5 more fights the two would go on to have.
He would go on to lose the middleweight title to Robinson in a boxing classic rematch that took place on February 14, 1951. Robinson stopped him in the 13th round in Chicago during a fight that would come to be known as the St. Valentine's Day Massacre. The two men gave as good as each got in first few rounds, but then LaMotta took a tremendous beating.
But he would not go down.
LaMotta was known for his chin, meaning he not only dished out punishment but could also take it more than most. In 106 fights, he was knocked out only once in 1952, when he lost to light-heavyweight Danny Nardico.
In the fight before the Robinson rematch, LaMotta was all but set to lose his title to Laurent Dauthuille, who held a comfortable advantage on the judges' scorecards. But the Bronx Bull knocked him out with only 13 seconds left in the fight.
In the second match with Sugar Ray, which took place on February 5, 1943, in New York, LaMotta won a 10-round decision. It was Robinson's his first defeat in 41 fights.
LaMotta was born July 10, 1921, on New York City's Lower East Side, though he was raised in the Bronx. He retired from boxing in 1954, and spent much of that retirement at a nightclub he owned in Miami. He also hosted at a topless nightclub in New York during the 1970s and appeared in a few television commercials.
He had 6 children and lost both his sons. Jake LaMotta Jr., 51, died from cancer in February, while Joe LaMotta, was killed in plane crash off Nova Scotia in September at age 49.
A funeral in Miami and a memorial service in New York City are being planned, Baker said.