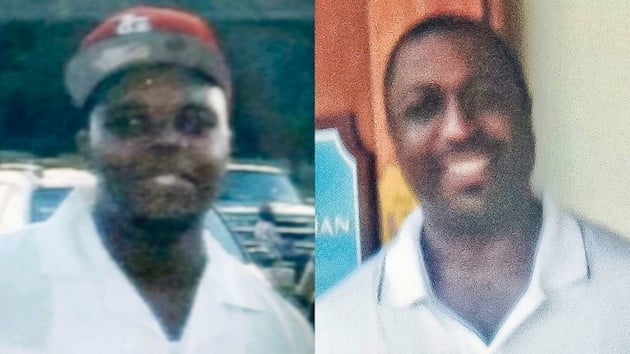 Left-leaning media outlets have done their best to link the two cases of Michael Brown and Eric Garner to a broader narrative of racial injustices committed by out-of-control white police officers nationwide.
No doubt, both Brown and Garner were unarmed black man killed by a white police officer during a confrontation, but it is important to also note that the confrontation ensued only after these men committed a crime. That said, both of these crimes, despite what ABC News and the AP alleged, which was that they were both "involved in a relatively minor crime," were not similar in scope.
Brown's crimes strike at the very heart of our American social contract. Michael Brown, the so-called "gentle giant," sought to deprive another citizen of their property and pursuit of happiness; fundamental rights that no one has the authority to take away from another, save for God. He moved onto the most egregious crime, which was to try to deprive the officer of his life, when he reached into the police car to grab Wilson's gun.
Yet, the media wants to tell you all about the circumstances of the Aug. 9 and July 17 deaths and what they believe links them in common. However, while there is little common ground between opposing sides regarding the case of Michael Brown, there is real consensus in the case of Mr. Garner, whose memory is being sacrificed at the altar of grievance politics.
Even the differences between the rallying cry of the protestors for each of these two are vastly different. Unlike Garner, who really did say "I can't breathe" several times, Michael Brown never said "hands up, don't shoot." On the contrary, whether scores of angry ignorant people want to admit it or not, Brown never had his hands up and he definitely did not say "don't shoot."
In fact, according to Officer Wilson's account, which is the only account that can be substantiated by both the forensics and the witness testimony, he said "you're too much of a p***y to shoot me."
Unlike Garner's wife, who told Al Sharpton on MSNBC that she didn't believe her husband's death had anything to do with race, Michael Brown's mother said she didn't "believe a word" of Officer Wilson's story and, further, went so far as to outrageously assert he "wanted to kill" her "gentle giant" son, who was just misunderstood when he committed a strong-arm robbery a few moments before.
Speaking of the differences between these two grieving women, Esaw Snipes-Garner isn't currently under investigation or on the verge of being charged with felony armed robbery for beating her former mother-in-law with a pipe, as is the case with Lesley McSpadden, Brown's mother. But don't go and give her the parent of the year award yet, because let's not forget Brown's stepfather Louis Head, who himself, is currently under investigation for inciting a riot. Head was caught on video calling for the inflamed protestors to "burn this b**** down" after the grand jury decided not to indict Wilson for shooting his stepson in self-defense.
There is, however, one common thread to both stories no one in the mainstream media is allowed to talk about — progressivism.
This is what the consequences of a big government looks like. In the case of Mr. Garner, the liberal-dominated government in both the state and city of New York are so concerned with their cigarette tax revenue that they send entire street teams out to bother hundreds of people like Mr. Garner each and every day. Pundits — and other jokes like Jon Stewart, a moron who had to apologize Monday for getting his facts completely wrong last week — can mock Sean Hannity and Rush Limbaugh all they want, but those two are right this time.
Garner's wife said they policed him over illegal loosey cigarette sales so much the NYPD called her "Mrs. Cigarette Man."
But, without placing the blame on the NYPD, who have an enormous responsibility and increasingly difficult job to do, we must admit the truth. We haven't seen the grand jury evidence yet, but Mr. Garner 1) was resisting arrest because he would have violated his supervision if he had been arrested that day and, 2) did not die from the alleged chokehold, which was clearly released before he said "I can't breathe" for the third time. He died from cardiac arrest, because he was an overweight "lazy" man, in the words of his own wife, a product of progressivism that encourages grown men to do nothing all day and game the system whenever they are able to do so.
Let's cut the crap. His own wife admitted as much.
She frequently told Mr. Garner to stay off of that block and stop selling cigarettes after his asthma wouldn't permit him to work for the Park Service, the last job he ever tried to get. He was collecting Social Security for his "disability" and could have stayed off of a hot block where he frequently committed dozens of crimes.
Perhaps one could make an argument that he was an old-school kind of guy who wanted to bring home the bacon. Fine. That's just one more reason he should not be linked to Michael Brown, who by all accounts, including grand jury witness testimony, did absolutely nothing all day but get high with the very same young, unproductive people who later fabricated "hands up, don't shoot."
"You have to understand the mentality of some of these young guys," said witness #14, an African-American grand jury witness. "They have nothing to do. When they can latch on to something, they embellish it because they want something to do. The majority of them do not work, all they do is sit around and get high all day."
Witness #14 said within minutes a crowd appeared and began to "embellish when the stepfather [Our friend Mr. Head] showed up."
Conservatives, libertarians and liberals, all are deeply concerned over Garner's death, despite the police having an absolute right to affect an arrest on an unwilling man. Still, the larger point stands, which is that if the grievance industry truly did want anything positive to come from either of these two tragedies, then they would not attempt to equate the actions or tragic circumstances of Michael Brown, a troubled and violent hood, with Eric Garner.
Richard D. Baris is the editor of People's Pundit Daily and author of Our Virtuous Republic: The Forgotten Clause in the American Social Contract.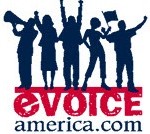 Do you think the police treat minorities fairly?