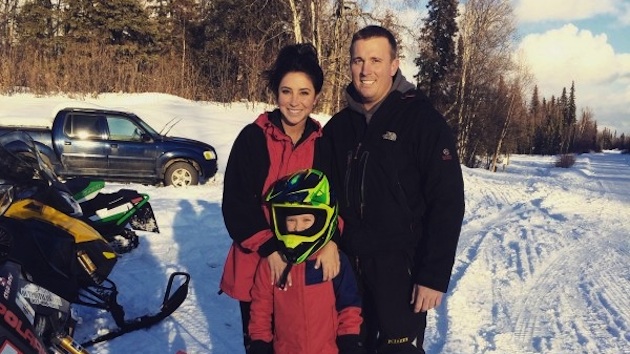 Medal of Honor recipient Dakota Meyer and Bristol Palin, daughter to former Alaska governor and 2008 GOP vice presidential candidate Sarah Palin, are engaged to be married. The two announced the engagement this weekend via social media and Palin's personal blog.
I'm definitely the luckiest guy ever to be able to spend the rest of my life with bsmp2 #shesaidyes https://t.co/vQ2alLhD6F

— Dakota Meyer (@Dakota_Meyer) March 14, 2015
"Last night, Sgt Dakota Meyer proposed and I said yes!" Palin wrote. She said the two met when Dakota traveled to Alaska to film Amazing America with my Sarah Palin last year, where Meyer hit it off with Palin's son, Tripp.
Meyer took to one knee and popped the question while attending a Rascal Flatts concert, during which the group's lead singer, Gary LeVox, dedicated "Bless the Broken Road" to the couple.
"It's amazing to see what happens when you place everything in life in God's hands," Bristol Palin said. "He really is good and His plans are so much greater than our own."
In a statement released Saturday, Sarah Palin expressed her happiness for the couple and her approval of the engagement.
"Our families couldn't be happier for Bristol and Dakota! We're honored to welcome Dakota into our family," the former Alaskan governor said. "He's an American hero and patriot whose service to our country – like all his fellow Medal of Honor recipients – has been above and beyond the call of duty; but even more important is he's a good and kind man who loves Bristol and Tripp, and is loved by them."
Congratulation to the happy couple from everyone at PPD!