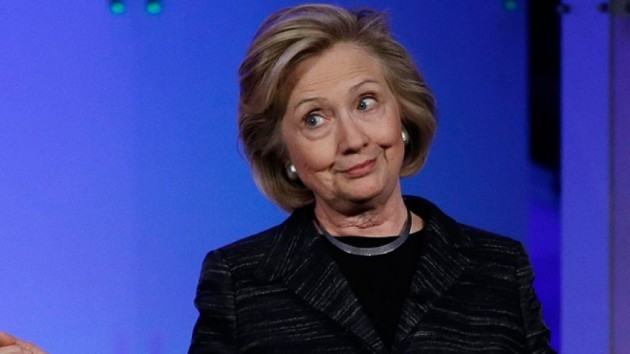 The obituary for an 81-year-old North Carolina man, Larry Darrell Upright, who passed away on Monday, April 13, 2015 "respectfully asks that you do not vote for Hillary Clinton."
"In lieu of flowers, memorials may be sent to Shriners Hospital for Children at 2900 Rocky Point Drive, Tampa, FL 33607," the obituary reads. "Also, the family respectfully asks that you do not vote for Hillary Clinton in 2016. R.I.P. Grandaddy."
The obituary has received nationwide attention and sparked responses in the Condolences section of Whitley's Funeral Home website from across the country.
"I am a stranger and I do not know you or your departed," wrote Sherrie Lynn. "However, I saw the obit and wanted to express my condolences and to let you know that your sense of humor is wonderful. Please know that we will not be voting for Hillary. Blessings to you and your family."
The obituary quickly made its way to social media, which some pointed out in their responses.
"I am sorry for the loss of your loved one, and will be praying for your family," Paula Celino. "We do not know each other, but after reading the obituary, we share a common goal. My family and I will not be voting for Hillary. In case you did not know the obit was posted on Facebook."
While the vast majority of responses were positive, whether they said they would or would not vote for Hillary in 2016 (most, by far, said they would not), there are always those the family says need a sense of humor. Interestingly, those who expressed anger at the obituary also seemed to be the only commenters without the courage to leave their actual name.
"My sympathies to your family, but…WOW! What a horrible and hateful obituary!!!" wrote No one in particular. "You really think that you should mix politics with death? That's pretty low and distasteful. Oh, btw, I WILL vote for Hillary!!!! And so are a lot of people!!!"
WOW! That's a lot of "!" marks!
Jill McLain, Upright's surviving daughter, said in an interview Tuesday morning that her father was just an average guy who was very passionate about politics. He was a member and past Master of Allen-Graham #695 Masonic Lodge and a former Shriner of the Year at Cabarrus Shrine Club, according to his obituary. He retired from the Building Automation Industry and spent his retirement golfing, a game he was obviously proficient in.
"Darrell's greatest joy was his family and he will forever be remembered as a loving husband, father, and Grandaddy," the family wrote.
He is survived by his beloved wife and devoted caregiver Colleen McDonald Upright; son Michael D. Upright; daughter Jill Upright McLain and husband, Phil; granddaughters McKenzie Upright Brady and husband, Logan, Lindsay McLain Leece and husband, Jason, and Laura McLain.