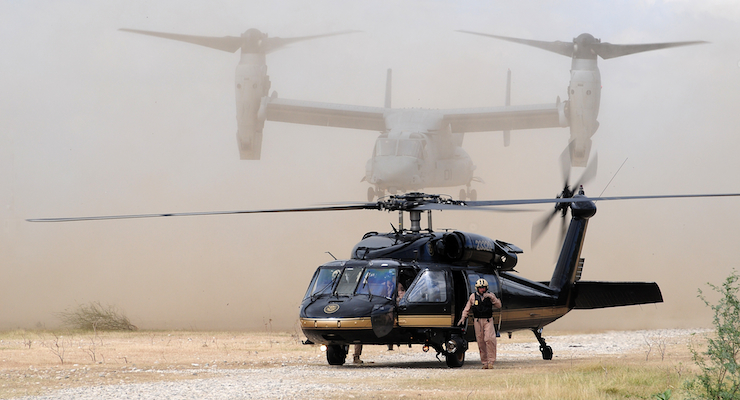 BREAKING: PPD has confirmed a report claiming that a Mexican drug cartel fired on a U.S. Customs and Border Protection (CBP) helicopter at La Bota Ranch, a subdivision of Laredo, Texas. The incident occurred in the early morning hours on June 5 at approximately 5:00pm near the Rio Grande River, during a joint CBP-Border Patrol operation to intercept drug smuggling.
"At least five shots were fired from members of the cartel on the other side of the border and three hit the CBP chopper," the source said. "The smugglers, on both sides of the border, all got away."
The smugglers are believed to be members of the Los Zetas cartel, which is based just over the border in Nuevo Laredo, Mexico. According to the source, the helicopter was not technically shot down, as some have suggested, but rather forced to make an emergency landing in Laredo. At the time the cartel opened fire, the CBP helicopter was flying in U.S. airspace.
While Breitbart Texas reported that Border Patrol agent and National Border Patrol Council Local 2455 President Hector Garza confirmed that he received unofficial reports, the agency did not return a request from PPD to confirm or deny the incident on the record.