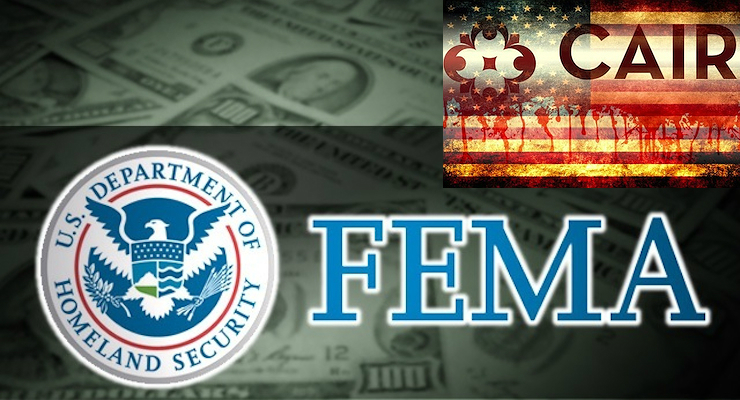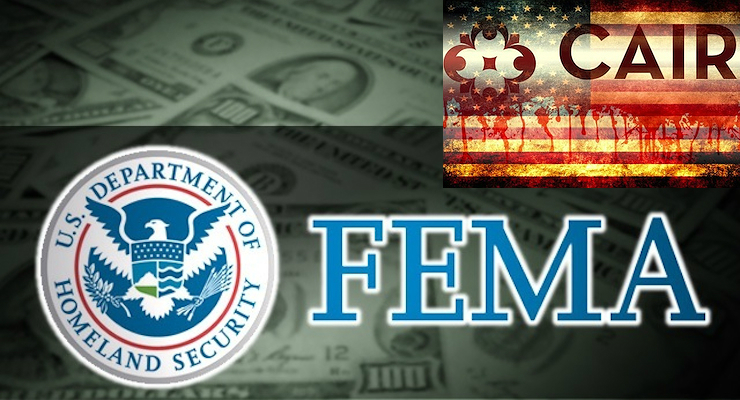 FEMA created the Non-Profit Security Program (NSGP) to provide assistance to non-profits targeted and/or threatened by terrorist organizations. The intent was to help targeted organizations in high threat areas of the country, it was not to provide funds for people who defend terrorists. In 2009 the School of Islamic Studies of Broward, Inc. (SISB) was awarded $50,000 by a FEMA grant intended to assist those non-profit organizations targeted by terrorists groups. In 2010 SISB changed its name to the Islamic Foundation of South Florida.
For anyone keeping up on counterterrorism this is a bell-ringer. South Florida was the home of self-confessed terrorist funder Sami al-Arian, alleged leader of the Palestinian Jihad, a terrorist group that worked hand-in-hand with Hamas, which is a self-declared chapter of the Muslim Brotherhood.
The Islamic Foundation of South Florida, formerly known as SISB had the same principle agent, Khurrum Basir Wahid. Wahid is a lawyer well-known for doing one thing: defending those charged with terrorism. Joe Kaufman wrote about Khurrum Bassir Wahid this past June in an article on Front Page Magazine. Kaufman noted that Wahid has a history of defending terrorists with ambitions.[1]
[one-third-first]
Defendant
Rafiq Sabir
–
Ahmed Omar Abu Ali
–
Iman Hafiz Khan
[/one-third-first]
[one-third]
Charge
Conspiring to provide material support to al-Qaeda
Plotting to assassinate President George W. Bush
Conspiracy to provide material support for terrorists (2 counts each)
[/one-third]
[one-third]
Sentence
25-Year prison sentence
–
Life without parole
–
60-Year prison sentence
[/one-third]
Khurrum Wahid also served as the legal advisor for the national office of the Hamas-linked Council on American-Islamic Relations (CAIR) and was a director of CAIR's Florida chapter.
CAIR was started by the very same officers who ran the Islamic Association of Palestine (IAP), which was sued in wrongful death civil case that cost them $14 million dollars. It has been proven in a U.S. court of law that IAP provided monetary support to Hamas, who killed Israeli-American David Boheim. CAIR's connection to Hamas has been documented both in federal court and by the FBI. It was started with seed money from the Holy Land Foundation, an entity shut down by the Federal government for funneling money to Hamas.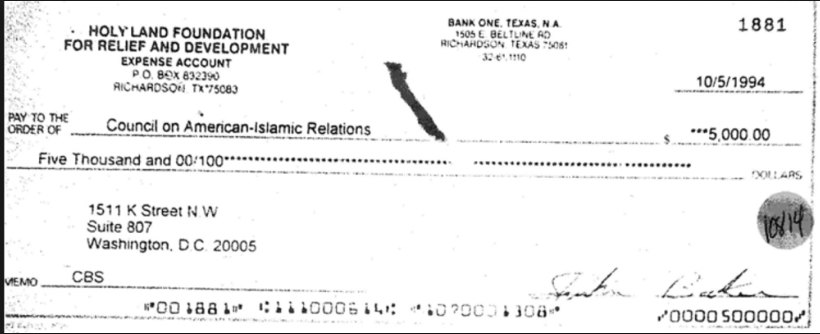 CAIR was recently labeled a terrorist entity by the United Arab Emirates due to ties to Hamas as the Palestinian chapter of the Muslim Brotherhood. According to the Miami New Times, Wahid himself was placed on a federal terrorist watch list in 2011.
Today, Wahid is the co-chairman and co-founder of Emerge USA, a group attempting to dupe politicians into attending its events by seducing them with the promise to deliver the "Muslim vote." But, in reality, Emerge is nothing more than a front for anti-American and anti-Israel Islamists.
Wahid has other connections to the Muslim Brotherhood through his guest writing for the Muslim Public Affairs Council (MPAC), which attends regular appointments with the White House. Some of the officers have had several meetings with President Obama, himself.
Pay attention to Wahid's connection to the Florida chapter of the Council of American Islamic Relations (CAIR-FL). Dave Gaubatz used the term "incestuous relationships" in his book Muslim Mafia, to describe the tangled relationships that exist within Muslim Brotherhood front groups. In fact, Wahid is a perfect example, as he not only holds a position in CAIR-FL and the Islamic Foundation of South Florida but is also one of the founders and Co-Chairman of Emerge USA.
Because Wahid's school received $50,000 in 2009 it is likely he advised the national office of CAIR to post this advertisement of the FEMA Grant to other CAIR Chapters.
Council on American Islamic Relations – FL (Sunrise, FL)
CAIR-FL applied for the same funds in 2014. FEMA has awarded CAIR-FL's Sunrise office $75,000, which they will receive on September 30, 2015.
The Non-Profit Security Grant Program (NSGP) requires that applicants submit copies of police reports that verify "identification and substantiation of prior threats or attacks (from within or outside the US) by a terrorist organization, network, or cell against the applicant based on their ideology, beliefs, or mission." (NPSGP p. 14).
CAIR-FL wrote on their application that the Southern Poverty Law Center claimed they were the subject of threats (SPLC is no longer considered a reputable authority on terror and hate crimes by the FBI). They even reported events prior to moving in at this location. In addition, CAIR-FL claimed they had received 123 pieces of hate mail threats in 2014. However, no evidence exists of those threats, despite police and/or insurance evidence being a grant requirement to be eligible for funding!
The reason why a police report is needed is to prevent "filing a false instrument," the name for the crime of falsifying information on government forms. CAIR-FL submitted a letter by Officer Cindi McCue of the Sunrise Police Department. It stated:
While I was visiting your space, you stated that CAIR has occupied the space for approximately one year. A check of our dispatch records show no calls for service during the last twelve months.
According to Officer McCue, CAIR-FL has not called them for any reason. Officer McCue's letter included notations on good placements for security cameras and other suggestions for standard security protocols. However, her statement that there have been NO CALLS is evidence in and of itself that in the past year CAIR-FL has not received a single verifiable threat at this location. The NSGP required that applicants be in "designated urban areas." One of those areas is Fort Lauderdale. The CAIR-FL address is a 15 mile drive from Fort Lauderdale, according to Google Maps. Yet, FEMA stated that they will still award CAIR-FL $75,000 on September 30, 2015.
CAIR-FL has defended every accused Islamic terrorist from their community. They defended Sami al-Arian, a University of South Florida professor who had been accused of being a leader of the Palestinian Jihad, and confessed to the lesser charge of providing material help to a terrorist network. Sami al-Arian was deported in May 2015 for not meeting the conditions of his plea agreement to the lesser charge of funding terrorism in exchange for testimony, which he ultimately refused to give.
One question remains to be asked. Who is awarding FEMA grants to organizations that do not meet the bare minimum specifications?
[1] lvarez, L. (2013, March 4). Miami Imam Sent Money to Terrorists, Jury Finds. Retrieved September 14, 2015, from New York times: http://www.nytimes.com/2013/03/05/us/hafiz-khan-miami-imam-found-guilty-of-supporting-pakistani-taliban.html